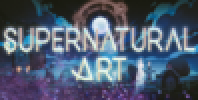 Links
IMPORTANT
Hosted by




Submission rules


DONATIONS HERE
starscoldnight.deviantart.com/
POOL RIGHT TOP.

You will get a feature and submission request at HighQualityArt + a llama from me.
Everything is welcome from comissions, features, llamas,etc! And the most important part is the POINTS donations that can be done here starscoldnight.deviantart.com/ in pool top right! Just note me with your donation!
DEADLINE
from April 1st  to June 1st
WINNERS by categorie!
DIGITAL ART

First place

Second place

Third place

TRADITIONAL ART

First place

Second place

Third place
Other allmost winners: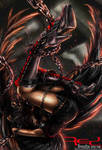 :thumb301212521: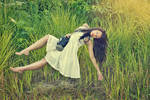 :thumb299190833: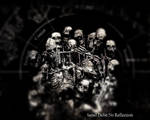 :thumb297446514: :thumb295460512: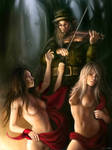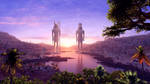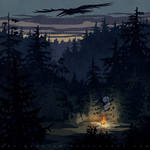 Helloooo

The decision has been made! Each of you will choose your fav METAL song as the subject of your work for the contest.

According to Wiki >
en.wikipedia.org/wiki/Heavy_me…
< (often referred to simply as metal) is a genre of rock music. The bands that created heavy metal developed a thick, massive sound, characterized by highly amplified distortion, extended guitar solos, emphatic beats, and overall loudness. Fan art is welcome.
So for this contest you need to choose your favorite song of any type of metal and get things started! You have to visualize the lyrics in any way you can imagine it


RULES

Has to be

and made only for this contest. Add in the comment area "Made for the metal song contest ".

Send your entrie link to me by note so i can add it to the folder. Only one entry per member by folder. It means you can submitt one to each categorie.

The work can be any kind of media except Literature.

Credit all the resources used and write them in the artist comment with a valid link to each one of them.

PS: I want TWO CATEGORIES again so remember that what you donate will be for two winners each place, and all donators will have one piece featured here after the contest ends and the same work will be submitt in HighQualityArt in the VIP folder

Plus a llama badge
CATEGORIES

   Digital Art (3D, pantings, manipulations, mixed media, vector, pixel)

   Traditional Art (artisan craft, drawings, sculptures, body art, photography).

INSPIRATIONS

PRIZES SO FAR:

Metal song - Contest WINNERS

DONATIONS HERE https://starscoldnight.deviantart.com/ POOL RIGHT TOP.


You will get a feature and submission request at

HighQualityArt

+ a llama from me.
Everything is welcome from comissions, features, llamas,etc! And the most important part is the POINTS donations that can be done here https://starscoldnight.deviantart.com/ in pool top right! Just note me with your donation!
DEADLINE
from April 1st to June 1st
Acording to the timezone of Paraguay,Asuncion.
WINNERS by categorie!
DIGITAL ART


First place



Second place



Third place

:thumb6408

So you consider ACDC Hell's Bells as metal ? that's cool , that offers a large variety of music