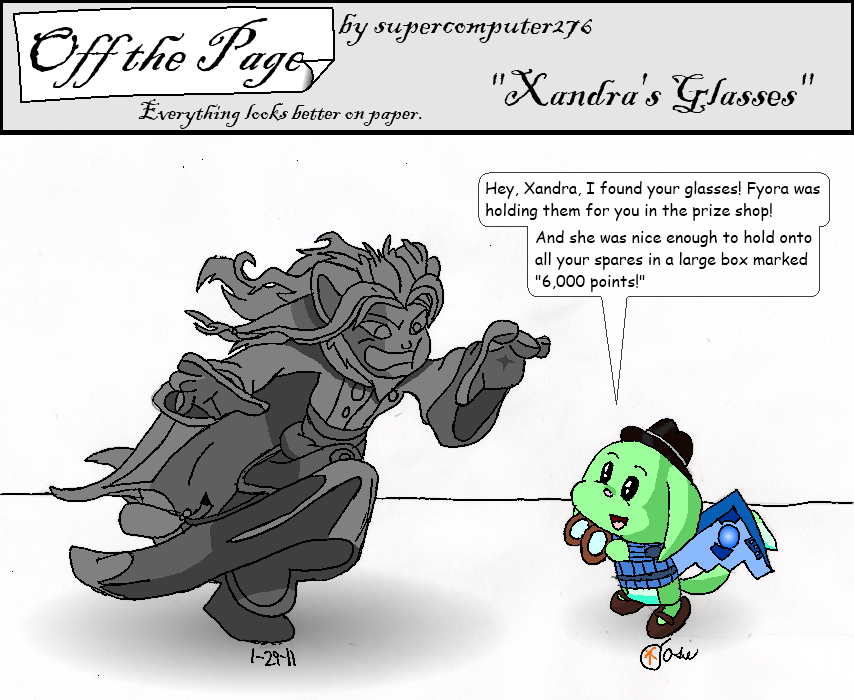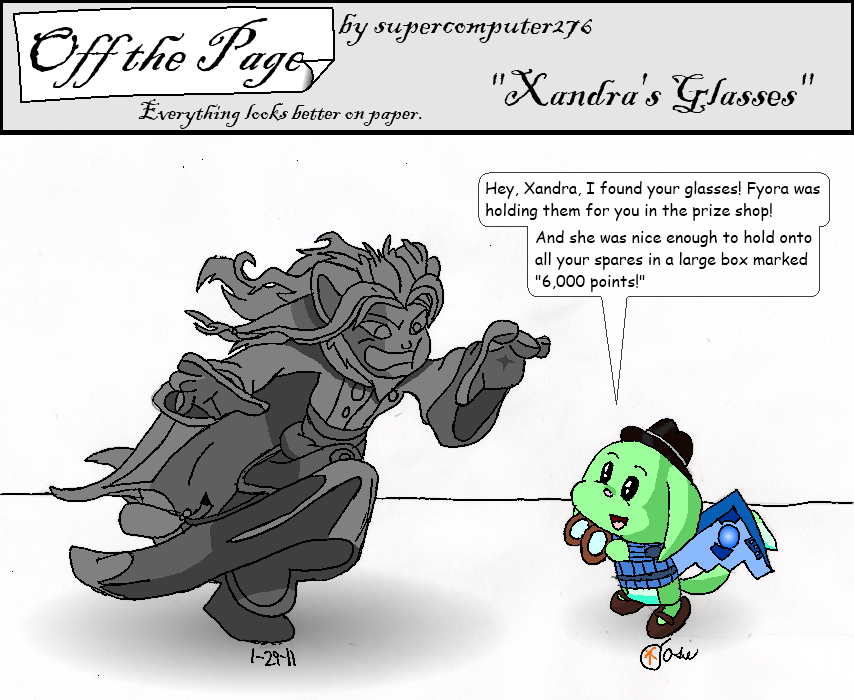 Watch
I sent this into the Neopian Times (well, a more compact version at least) a few weeks ago. As far as I know, they're still holding it over, and I think I've waited long enough; I want to get this out before someone else picks up the idea.
EDIT:
And now they've finally run it!
One of the items, worth 6000 plot points, in the Faerie's Ruin prize shop is "Xandra's Cunning Disguise" (technically there's no apostrophe, but eh), which is... Xandra's glasses (they go missing when it's revealed she's the bad guy and have actually become a little memetic). And you have to wonder just where Fyora got them all...
Incidentally, they look fairly good on Novashine, but they don't match the whole "angel of frozen death" costume I've been building her. Also incidentally, they don't work at all well with the "Xandra Mask," which is very sad.
Xandra was traced from the last panel of the second-to-last non-epilogue chapter of Faerie's Ruin. Not easy considering all the complex shading that picture has that made it hard to see the lines, but I did my best.
The "Off the Page" has digitally drawn versions of the characters against the background of the original sketch / lineart. Mostly because I'm too lazy to do backgrounds most of the time.
SonStar (C) me
Xandra and Neopets (C) The Neopets Team