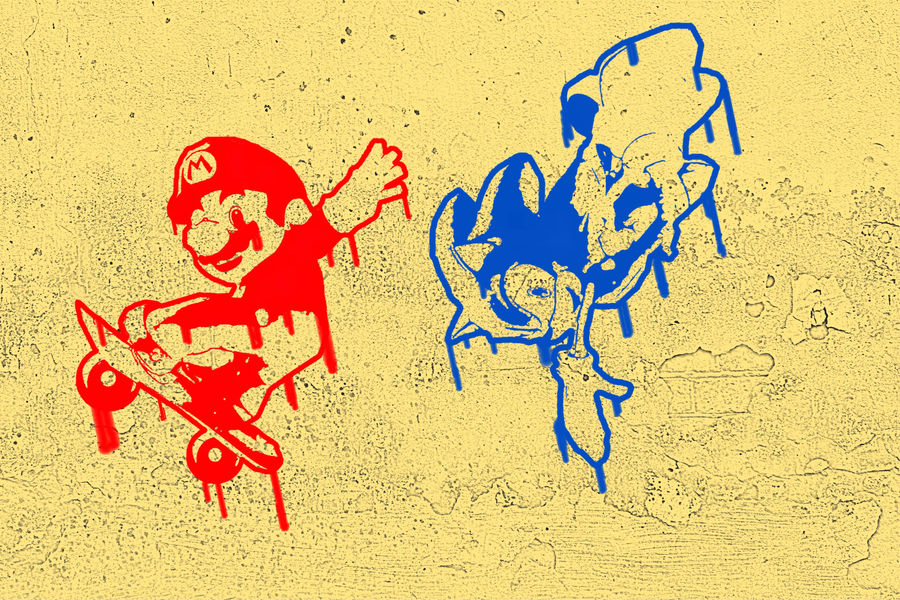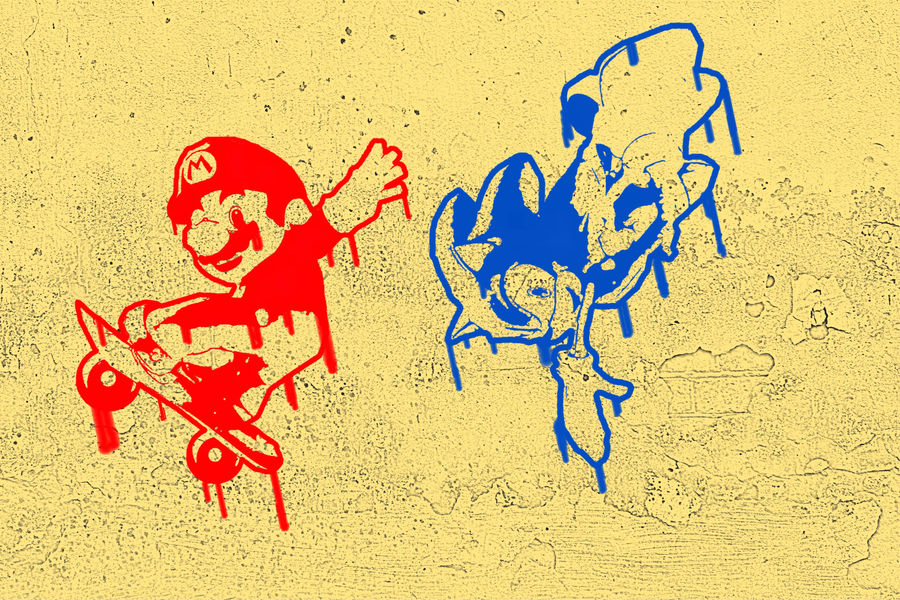 Watch
A picture of video games two biggest icons from me was inevitable at some point, especially since this picture coincides with the release of "Mario & Sonic at the Winter Olympics".
Anyway, it's all well and good having everyone's favourite plumber and hedgehog united in one game once again, but once again it isn't the crossover platform game that the old school fans want, and given the popularity of the "Olympics" series that probably won't change in the future.
However, there are plenty of other multiple sports events that Sega and Nintendo could put their beloved mascots in - why not the X-Games? It would be awesome, just imagine it: Mario, Sonic, their friends and foes competing against each other on skateboards, rollerblades and BMXs. The gameplay would be similar to the Tony Hawks series (those games can almost be classified as platformers on wheels), with missions, races and competitions to be found in each level. Naturally (well in my mind anyway), the levels/parks would be less realistic (i.e. generic) than the settings for the Olympic tites, instead they'd all be throwbacks to the many games that Mario & Sonic have starred in (an Angel Island/Gusty Garden Galaxy skate park? Hell yeah!). If it's the closest we'll ever get to a Mario/Sonic platform game, then I hope Sega and Nintendo are already planning this...
Oh, um, as for the picture itself... I wanted to be edgy/ hip/extreme/etc.
Background provided by hope72-stock ->

Sonic copyright to Sega
Mario copyright to Nintendo
EDIT/UPDATE - I'd like to thank all the people who've

ed this picture, it seems to be really popular

. I would like to know what people think of the actual idea of a Mario & Sonic extreme sports game - other ideas are welcome!