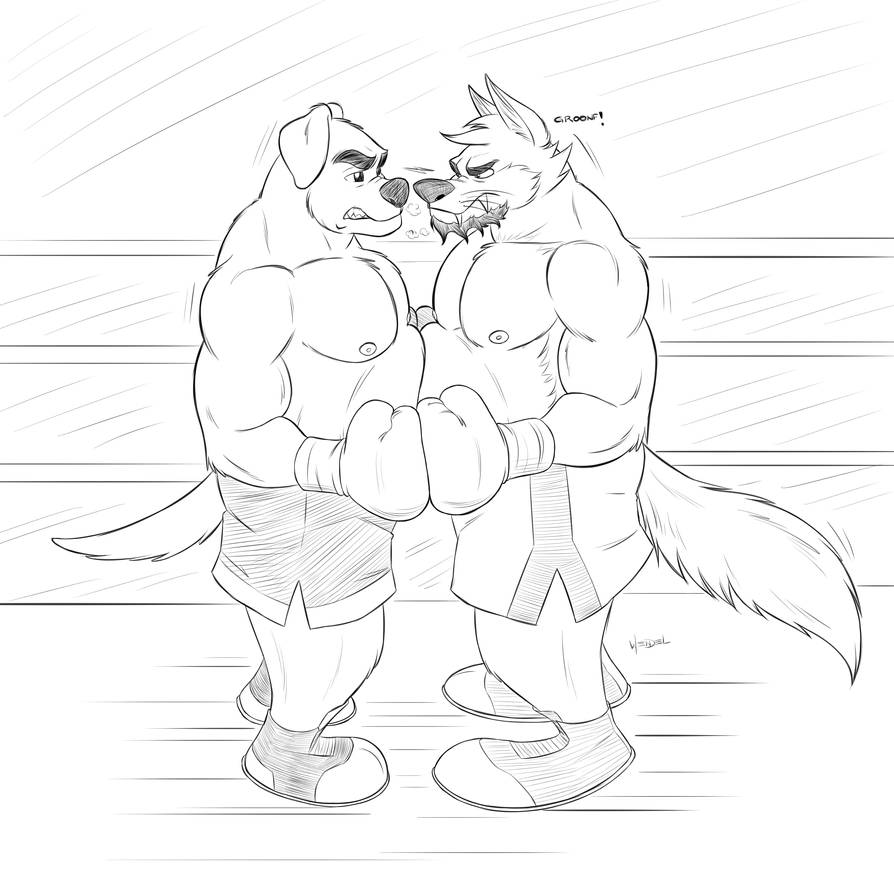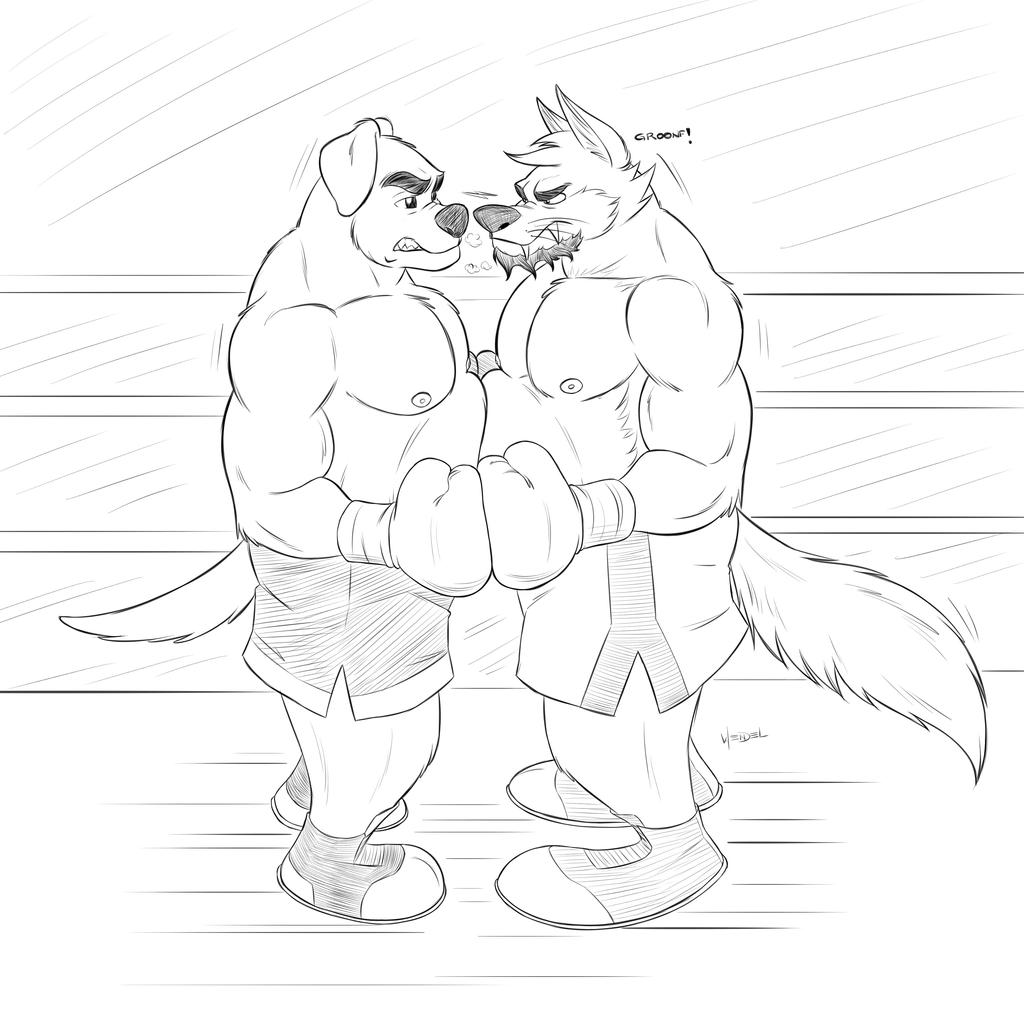 A gift commission for my friend,

, done by

a couple of months ago, featuring their respective fursonas, dog (

) and wolf (

), trying to stare each other down while being up close and personal before the bell rings for the first round.
I was planning to upload a shaded color version of this done by me. However, since that's taking so long to finish, I decided to upload the original line art for the time being.
Special thanks to both

for giving me permission in using his character and

for doing a wonderful job with the art, as usual.
I do plan on having a continuation to this made, if personal finances will allow me in the future.

Reply

This looks damn amazing. Thanks for the gift Abachi!

(Even if I'm commenting one month late. lmao )
Reply

Anytime.
I'm hoping to continue this with at least a few more drawings later on.
(That's okay. I get that a lot. lol)
Reply

Now this looks awesome c3
Reply

Looks like it should be one heck of a scrap! I shall keep my fingers crossed we get to see more of these two in action...
Reply

Thanks!
I hope so too, provided that I have saved up enough for the next available commissions.
Reply

Pawsome work!

Reply

Let´s get ready to rumble!
Reply


May the best alpha male win!
Hopefully when I saved up enough by the time the next commission batch is available, we'll continue this.
Reply