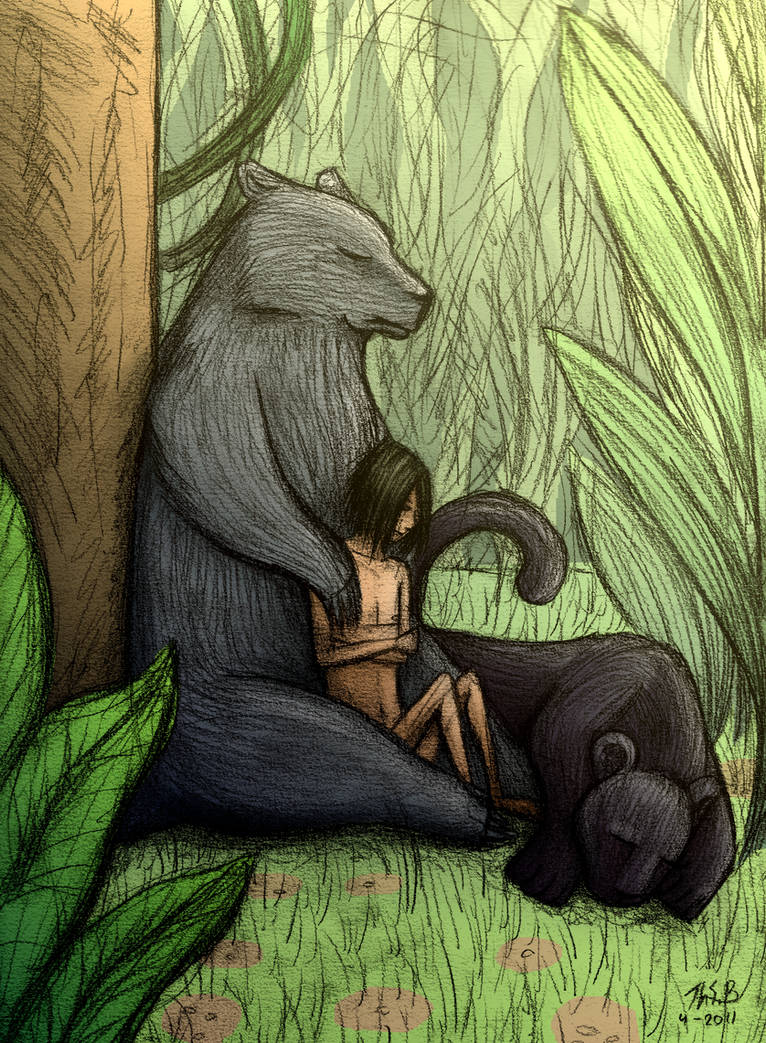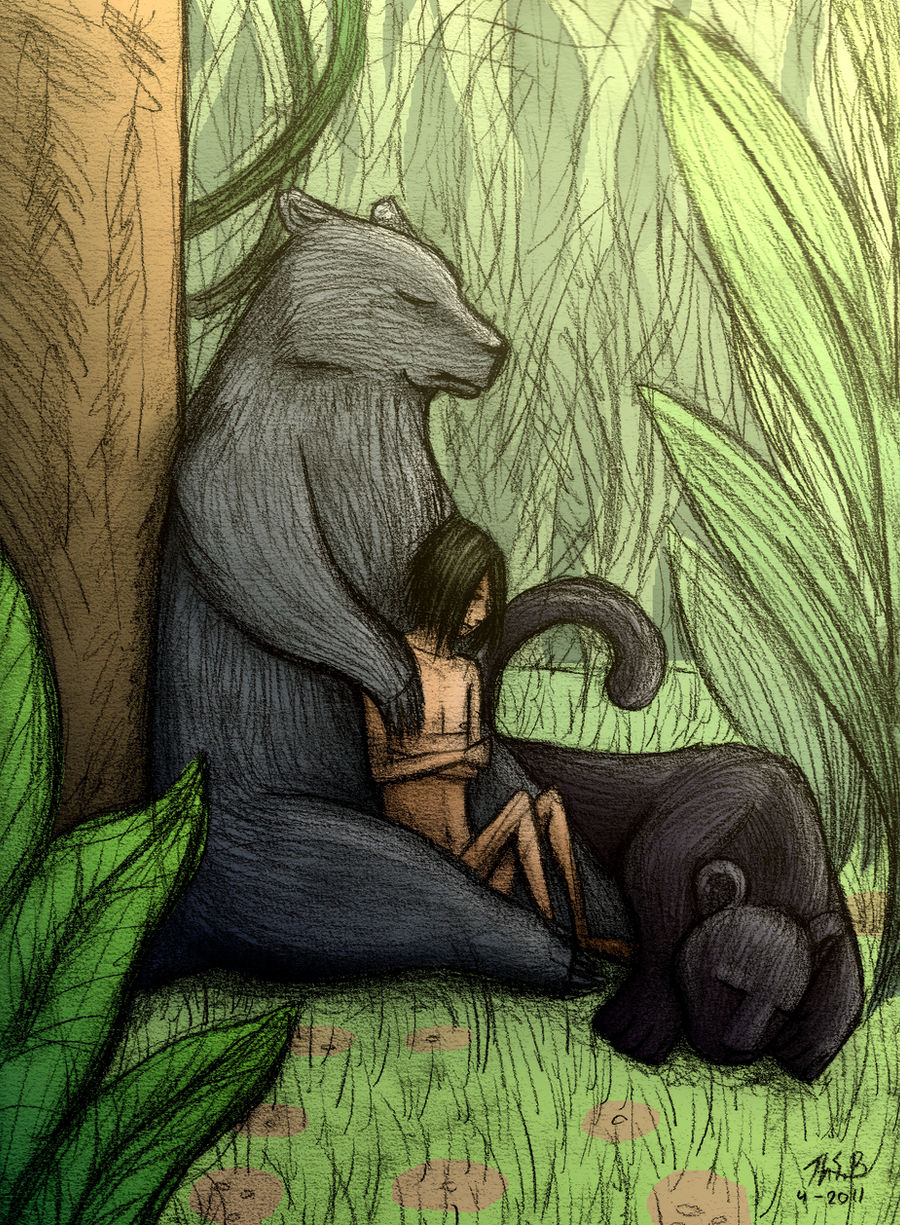 Watch
Coloured version of this
[link]
pencil drawing. I also edited the snout of the bear a bit.
This is a pencil drawing that I coloured digitally, it doesn't seem to fit in the Deviantart categories. I put this in the traditional folder because the pencil work took more time than the colouring.
I'm really pleased with how this came out. It's been a while since I made something with pencils like this, it's usually either made with pens or a portrait.
It's Bagheera, Baloo and Mowgli from Rudyard Kipling's the Jungle Book. Although I hope that, that goes without saying. They seem to be taking an afternoon nap in the sun. I actually have different coloured versions of this:
[link]
The Jungle Book is my greatest inspiration at the moment. I watched four different movies/films/series based on the books (Disney's Jungle Book, Chuck Jones's Mowgli's Brothers, the Russian "Maugli" films and the Jungle Book anime Shonen Mowgli) and I read about it, but I've yet to read the original Jungle books, mainly because I don't have acces to it at the moment.
Mowgli might resemble the Disney version a bit, but that's just the hair.
Enjoy!

wOW!! I love the colours and the scene

Nice... Really, itīs very nice

Reply

sorry about that non related to you drawing comment, I have an old computer and it mixes things up

Reply

Haha, I know what you mean. I used to work on an older pc too.

Thank you for the tip. I'll see if I can work on the background.
Reply

This is adorable, I too love The Jungle Book. I love the way you colored it, looks like a page out of an old story book. Only thing, I'd use more shades of green in the back, to give the jungle a bit more depth.
I love Lola, she's my absolute fav! It's a wonderful outline, hope you add the ears soon. Also you might try adding some detail to the hair and some extra sparkle in her eyes, just to give her that mischievous look.
P.S: If you found my comment helpful perhaps you'll spare a few seconds to help me out? I've just started designing clothes and enterded a fashion cometition. I am very close to winning, I just need a few more votes on one of my sketches. So, I ask you, pllllleaseee, if you happen to like my latest fashion design, might you vote for it? Only thing is, that it's not on Deviantart, but on a site called Garmz, so you have to create an account there, but it's really quick, easy and free. You don't even have to provide your real email address or name. So, what do you say?

Here is the link to my design:
[link]
Reply

EUUJ JUNGLE BOEK! Zo vredig en zo lief, ze zien er allemaal schattig uit nu ze slapen. <3 De achtergrond heeft wel iets dat er gewoon goed bij past. Mooi werk.
Reply

I love this too. I have *faved it. I hope for more.
Reply

Reply

Heel erg mooi. Het is erg sfeervol, en ik hou van de manier hoe je al die lijnen gebruikt hebt. De kleuren zijn ook erg goed gebruikt.

Reply