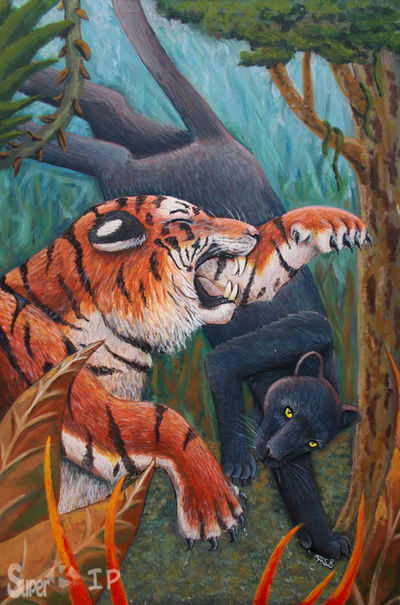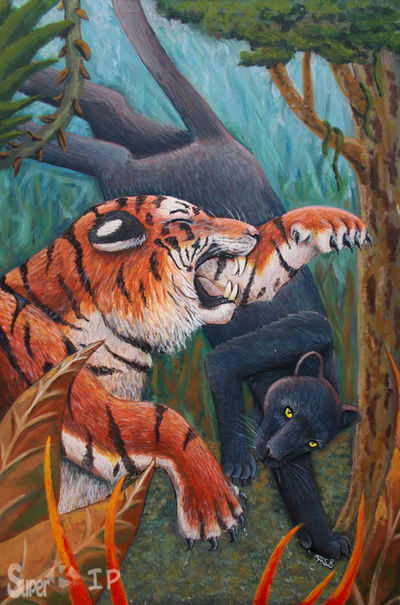 Watch
Bagheera the panther and Shere Khan the tiger from Rudyard Joseph Kipling's Jungle Books.
I'm proud of myself.

Painting on 75 cm by 115 cm canvas. Acrylic mostly, but there's some oil paints in there.
Here's the WIP:
draco-malfoy-lover.deviantart.…
Enjoy!
Edit: I got a new camera, so I managed to take some better pictures of the painting. It is much closer to the original colours now.