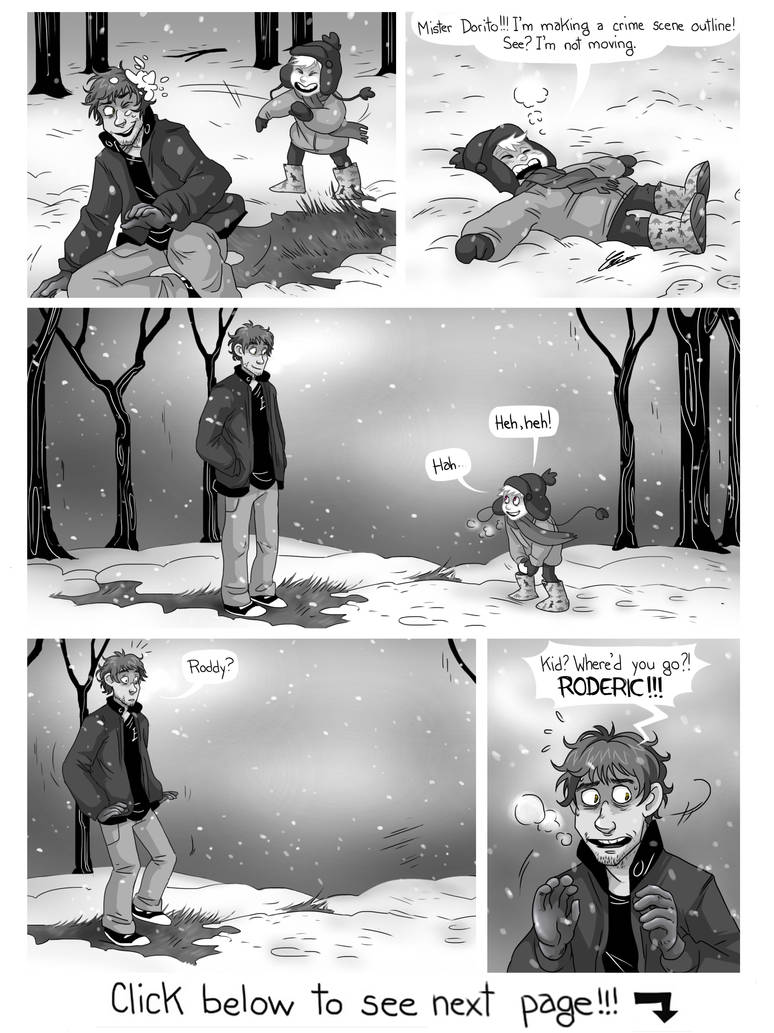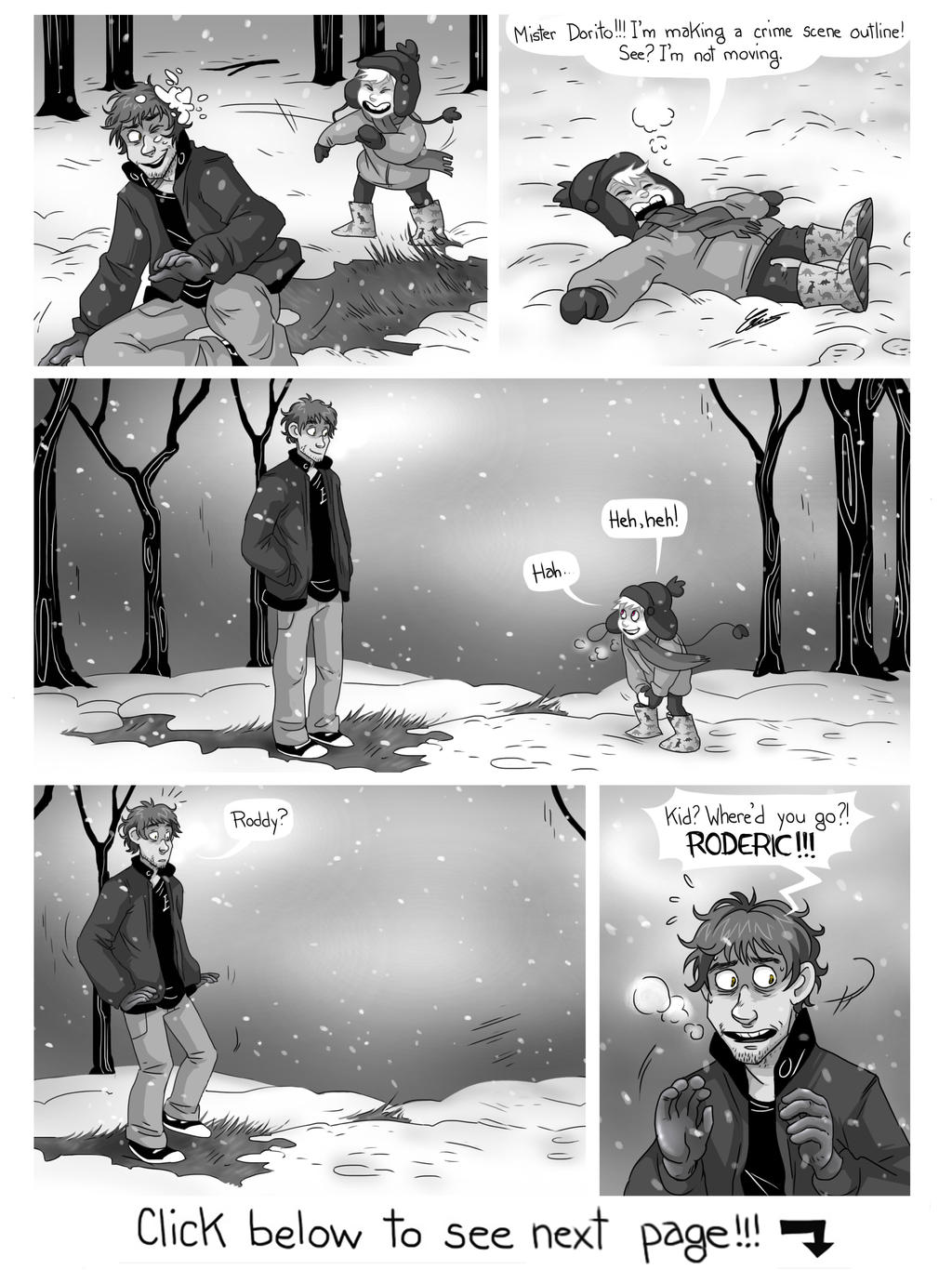 Watch



CLICK FOR NEXT PAGE: ballandchain.spiderforest.com/…



Babysitting fail. You had one job, Dorioth! ONE JOB!!!

When parents tell stories of their kids just disappearing on them in the blink of the eye, Dorioth didn't think they were being literal XD
Reply

Reply

Reply

omg....so she's got a super powerful mutant child and she doesn't teach him to use his powers properly... that is a recipe for disaster


CAN'T WAIT TO SEE THAT TRAIN WRECK, BOY HOWDY
Reply

It's nice to see Roddy so happy

But yeah, ya better find him quick Dorioth. XD Wait did Roddy call him Mr. Dorito (like the chips) in the second panel? X3
Reply

Ahaha, yes, like the chips. I decided to include it because I sometimes accidentally type "Doritoh" instead of "Dorioth" while drafting the story, and it cracks me up every time.

Reply

I'm so happy to see this in my inbox!

Reply