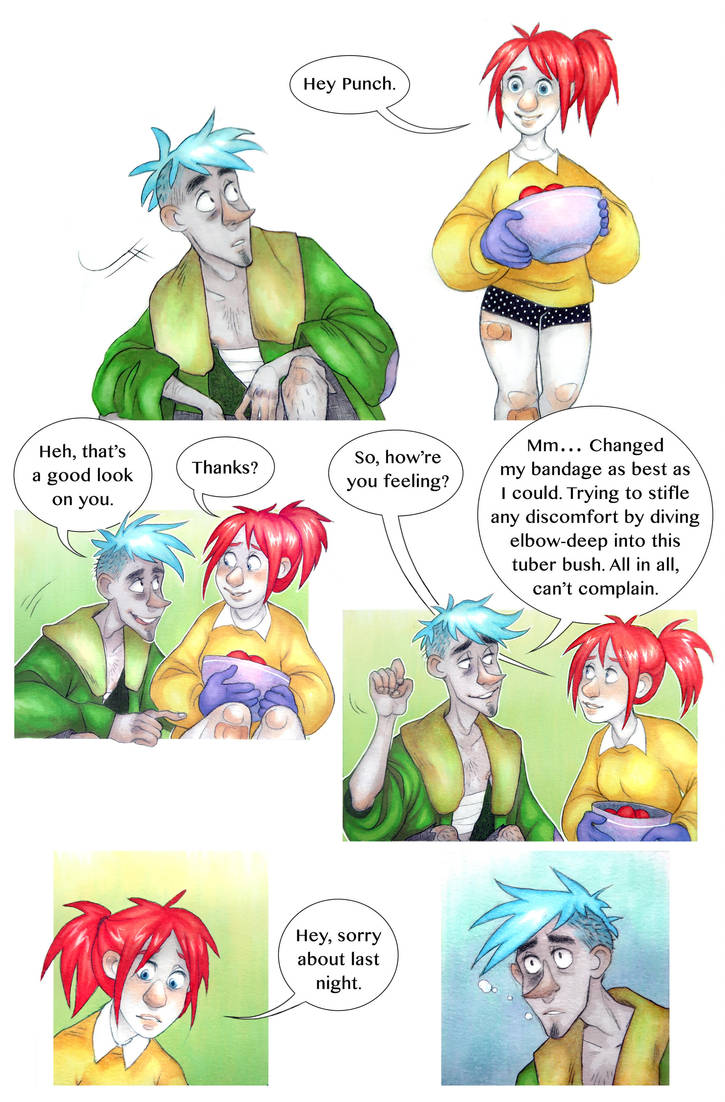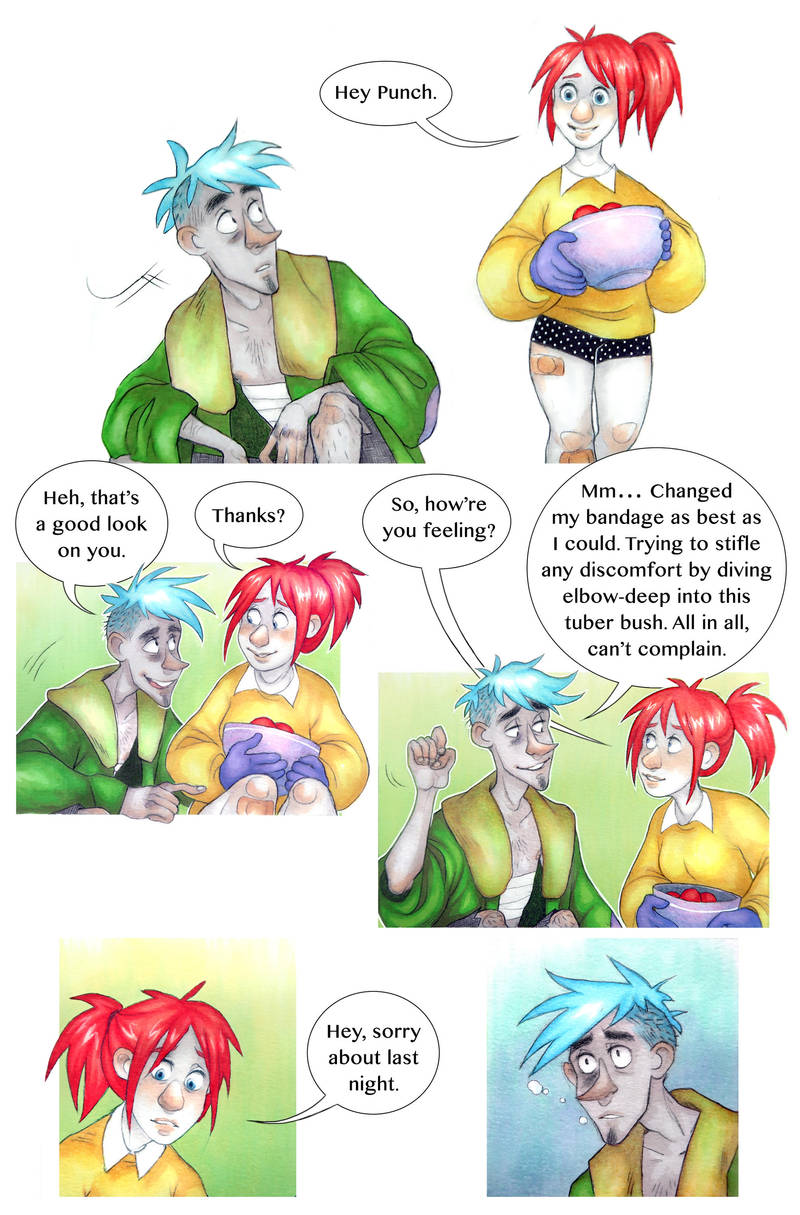 Watch

I am diggin this so far. Keep up the good work. I always appreciate when an artist takes great care and time to do hand drawn comics.
Reply

I love your style so much, and I love these 2 so much!

Reply

yO is he underwater in the last one?
Reply

WHEN DO THEY KISS *cant hold back excitement*
Reply

Reply

Please do keep this comic going. It is the most beautiful series I have ever experienced in all of my days of webcomic hunting.
The genre is my favorite, and the characters I'm already in love with.

Thank you so much for drawing
Reply

Your comment made my day!

I'm glad you're enjoying the story so far; I definitely intend to keep it going (albeit at a rather slow pace, haha).
Reply