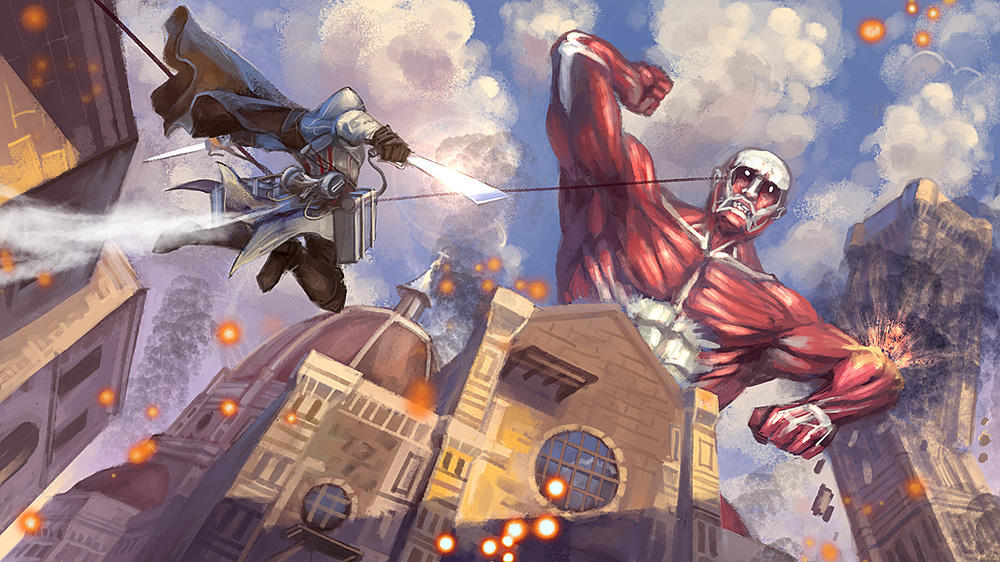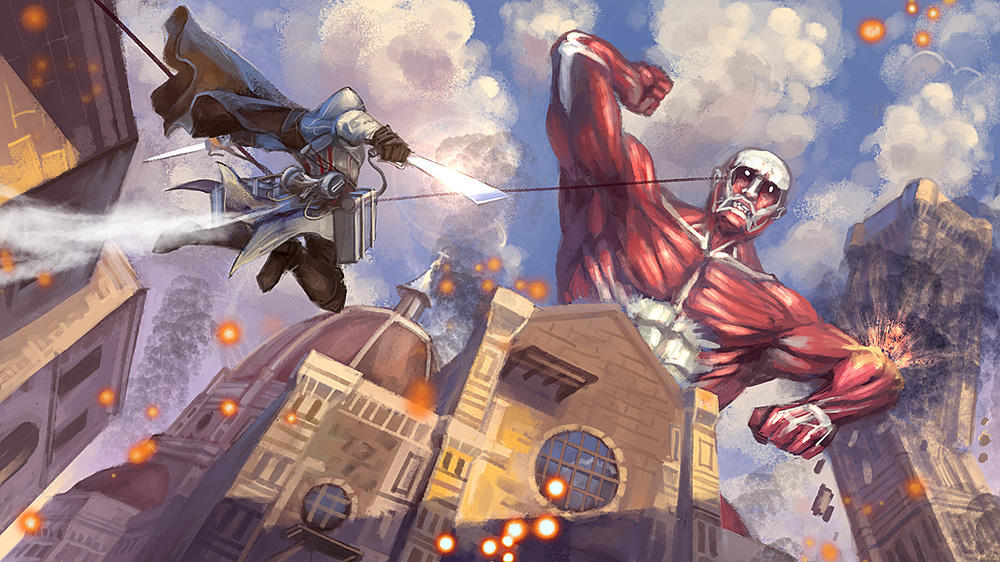 Watch
Assassin's Creed & Attack On Titan crossover.
The year of Our Lord 1476, Wall Fiore was broken down by the XL-Titan.
On that day, people of Firenze remembered the horror of being controlled by the titans long ago.
Witnessed father and brothers being eaten by a titan, Ezio Auditore joined the Scouting Legion.
With help of hookshot which improved secretly by the scientist Leonardo da Vinci, Ezio led an attack on titans.