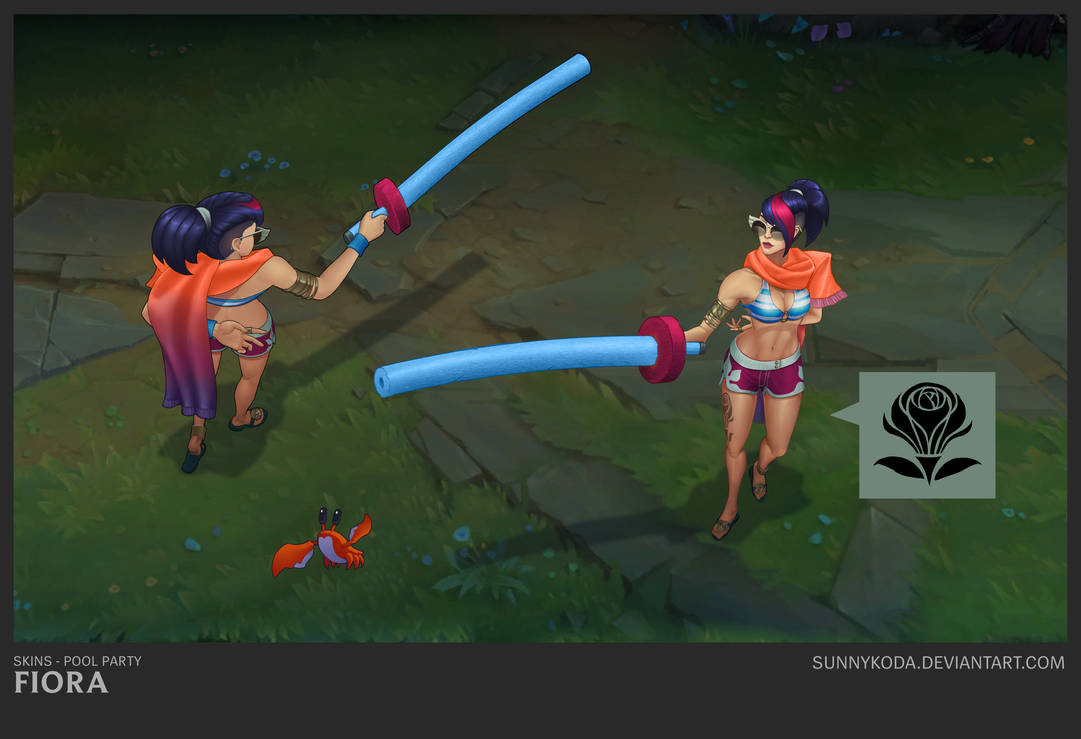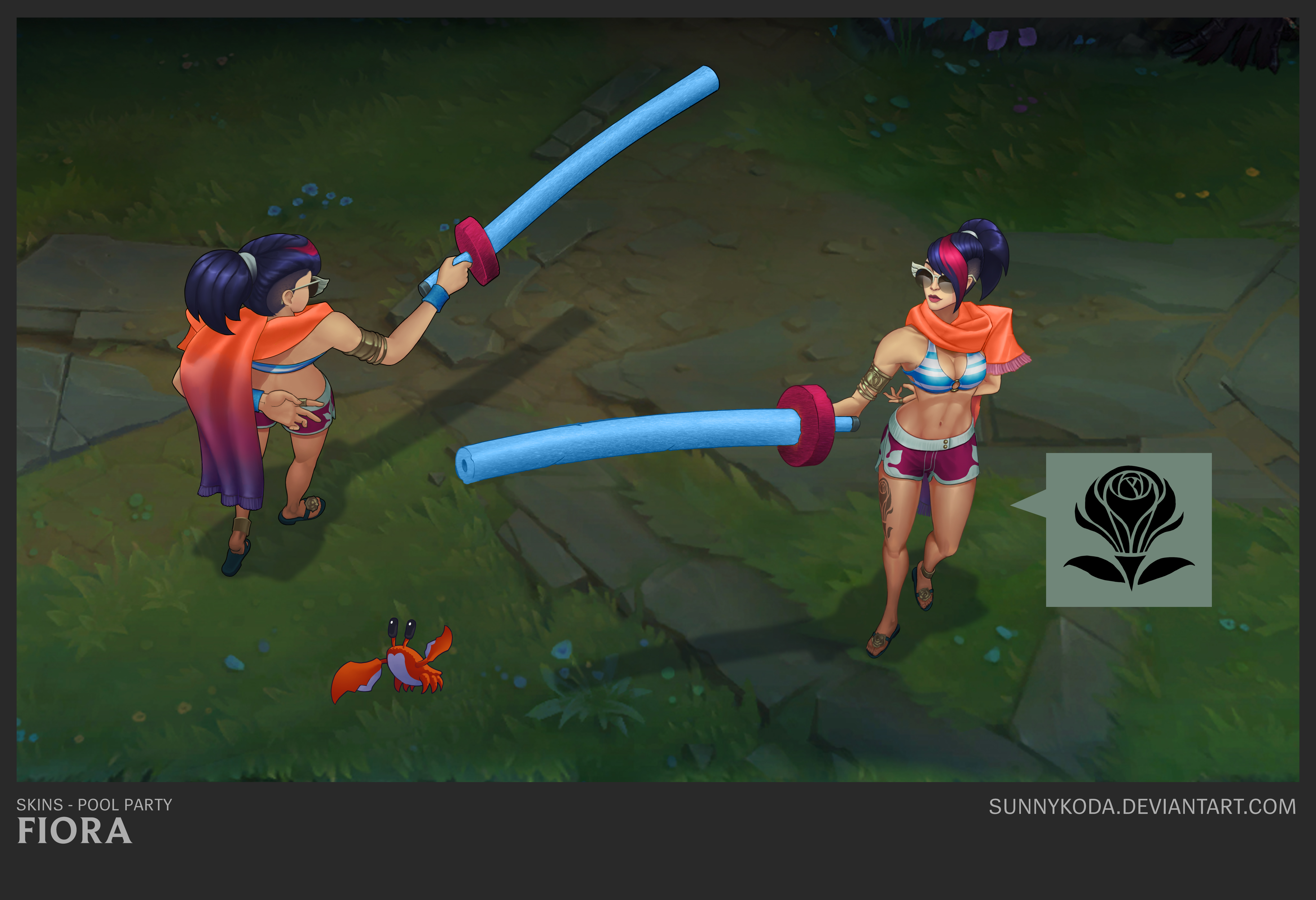 Watch

This reminds me of that WKUK skit with the water noodle
Reply

Dope!

Reply

Did you make this for Riot or is it fan art of the skin? either way it looks really nice. Also just curious, why the shaved hair/pony tail? Was it your idea or Riot's? Not that it looks bad, its just super different for her.
Reply

I work on the LoL skins team, this was the concept art for PP Fiora. We explored a range of hair styles and this one felt like it was a good balance between Fiora's personality and glamorous pool-side fashion. In terms of skins I think hairstyle actually ends up being a significant read for our female champions (mainly because a lot of the older ones have the same body-type) so we try to retain either the style or the colour. I chose to keep the colour and try something a little different.
When you ask was it my idea or Riot's, it sounds odd to me because I am a Rioter - there's no 'Mr Riot' that comes in and calls the shots. Our team makes our own decisions about skins (based on what we think players will really like) and the rest of Riot trusts us to do our jobs well >

Reply

I love this

I'm sorry , if I am bothering you but I would like to learn how to draw skins for lol characters in this way, like they are in a in game. Is there an advice you could offer?
Also your concept artwork is really amazing, keep it up!
Reply

www.youtube.com/watch?v=gHbkEh…
Hi there, this link goes to a video on isometric views by Kienan Lafferty, another employee at Riot.
He uploads quite regularly and already has over 200 videos covering the art subject.
Hope I helped you somewhat.

Reply