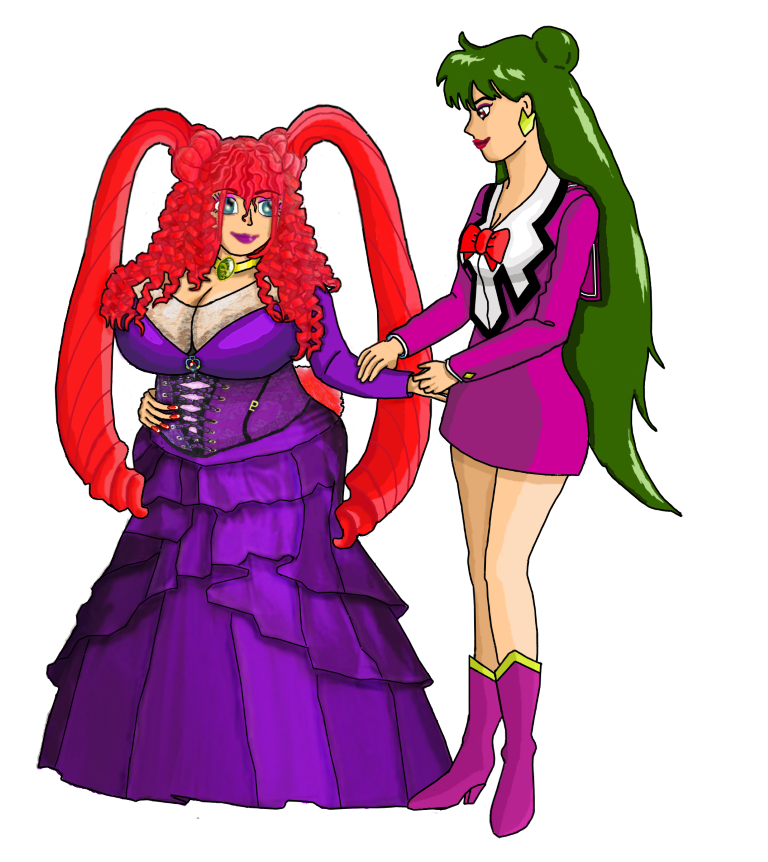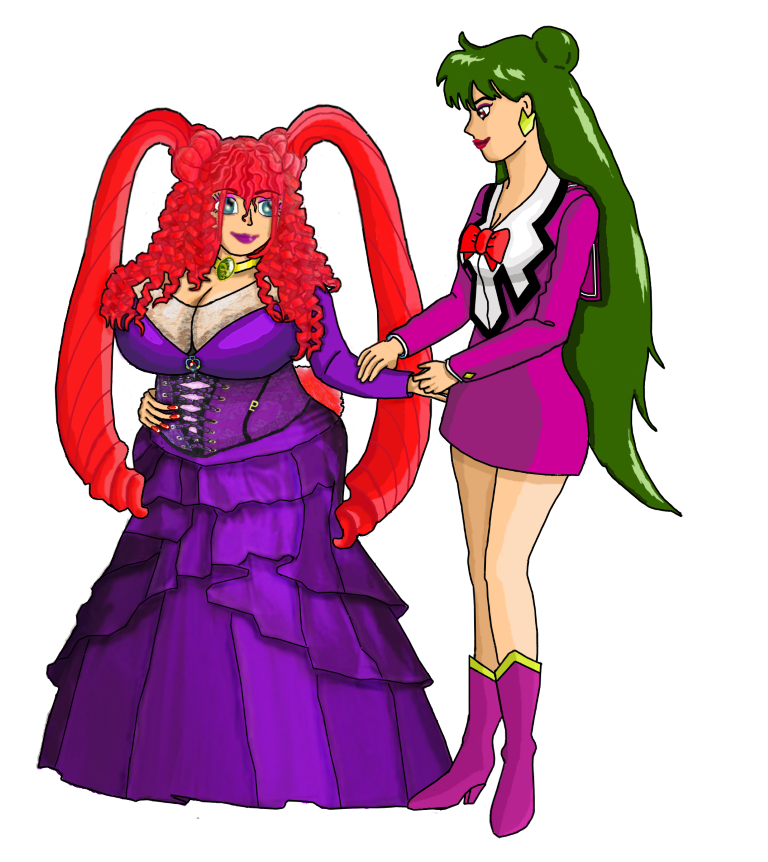 So more than a few people have asked for two things about my Strained Harmony.
First: now that Setrsuna and Ranma are officially a couple as of ch5 they'd like to see the pair together.
Second: given how much Setsuna has been indulging Ranma food wise, and the resultant... growth (though there's other factors at work to). Just how big would Ranma get?
Hopefully this picture, set in about chapter 7, will answer those questions.
Composition of the picture comes from a B&W setsuna partial body shot that Pat did, and a few different gown models that I put together for Ranma. I then came in and added the missing bits and did the linework, and coloring, and shading.
Oh, and I suppose it's an early Easter surprise

Thanks to DCG, Ikarus, ToxinVictoria,
Milanda Anza, and Mahou Sensou
for all their critiques and comments.
And special thanks to J. St.C. Patrick for giving me many, many tips and bits of advice. Especially on Setsuna's arms, and by prodding me to put more work into Ranma's hair.