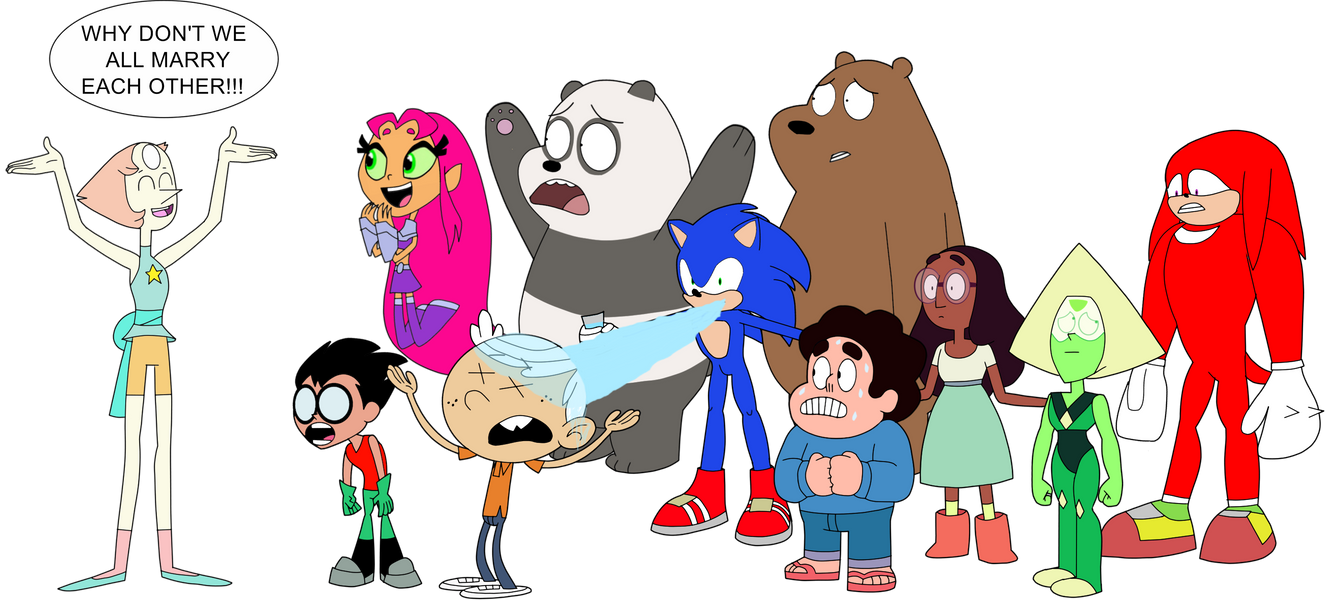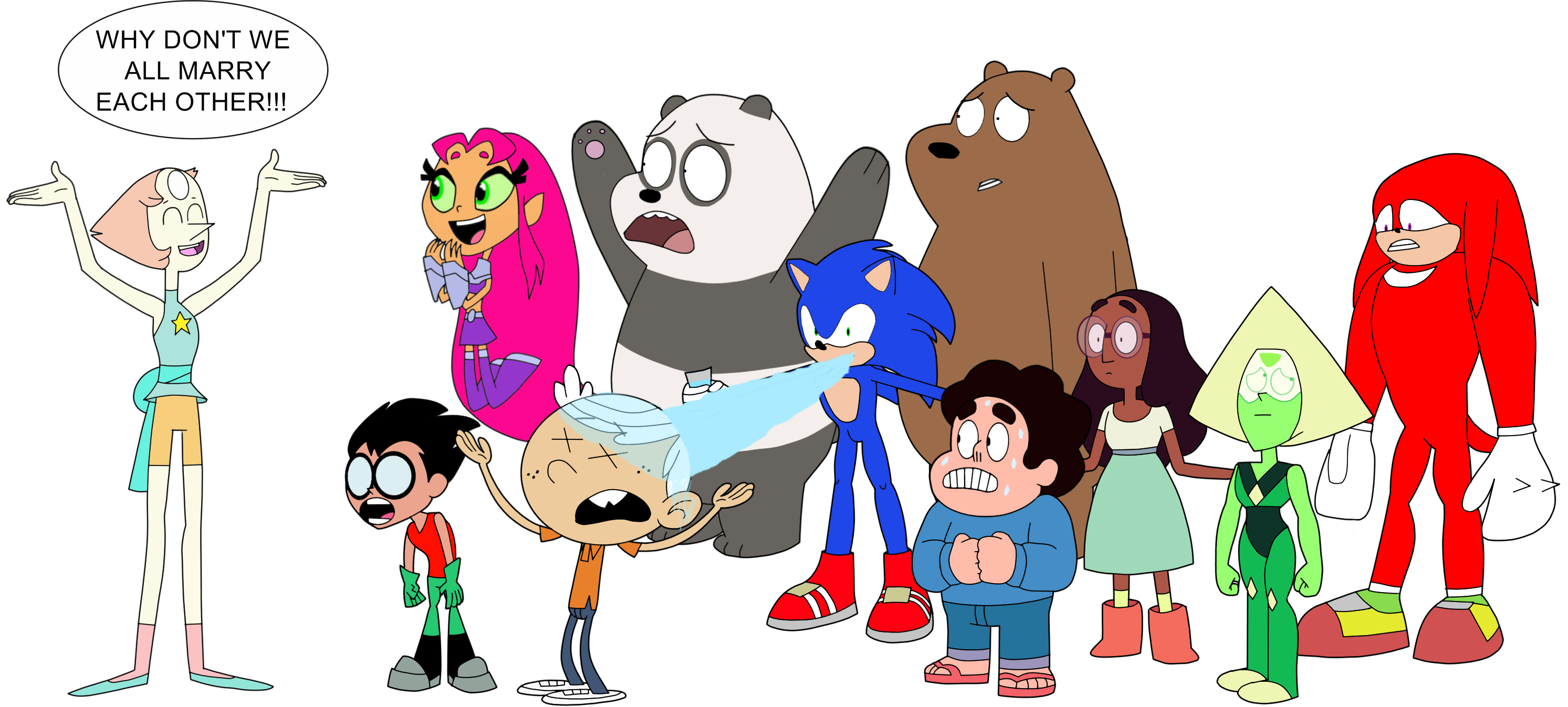 All: THE FUCK?!?!
Me: That gets me everytime. XD (After I heard her say that, I just HAD to make this, lol)

So Pearl decided to be the host of our thanksgiving feast.

But apparently she STILL doesn't know much shit about this holiday....


Honestly she can be random at times. XD

and


Meap......
Pearl, Steven, Connie, and Peridot belong to Rebecca Sugar, Grizz and Panda belong to Daniel Chong, Sonic and Knuckles belong to SEGA, Robin and Starfire belong to DC comics, and Lincoln belongs to Chris Savino