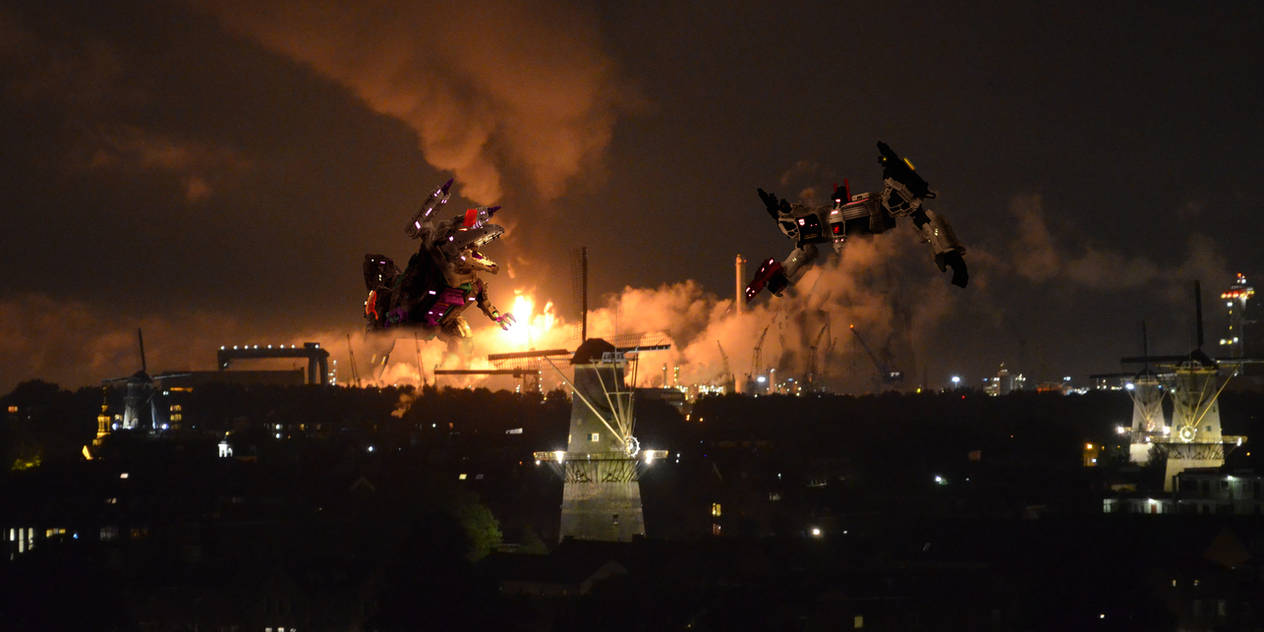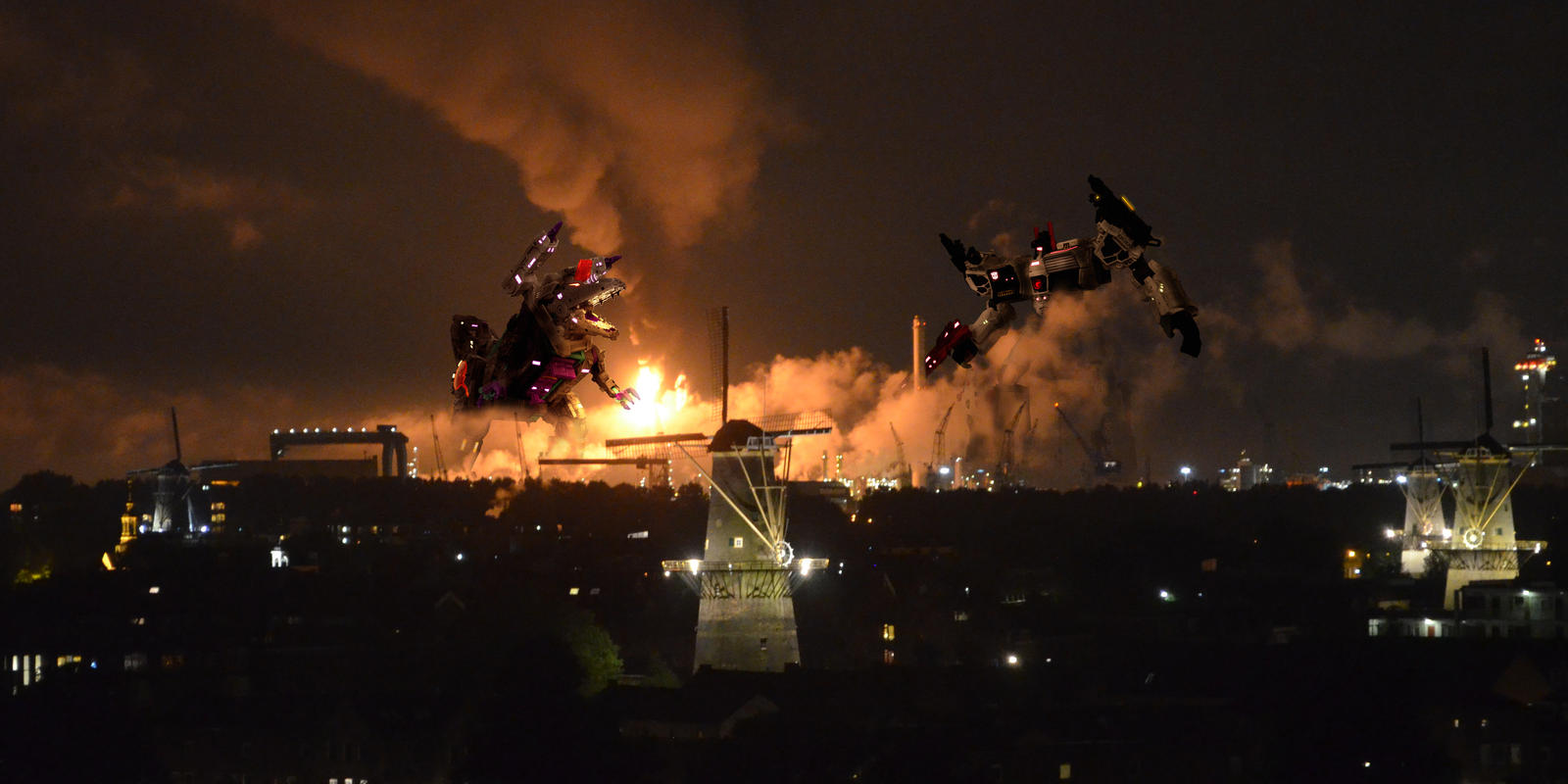 Watch
Trypticon and Metroplex duking it out in the port of Rotterdam.

To give you a sense of scale, the fire in the picture is 2km (1.2 miles) away. The chimney next to Metroplex is 213m tall (700ft) and is the 3rd tallest structure in the Netherlands (we don't build very high haha). The windmills in the foreground are the windmills of Schiedam, each around 30m/98ft tall (to the roof), the largest windmills in the world.

The picture was taken by me late July when there was a small incident at the Shell oil refinery, forcing them to start burning off gasses (flaring). It was a very moist and rainy night which resulted in this epic spectacle.