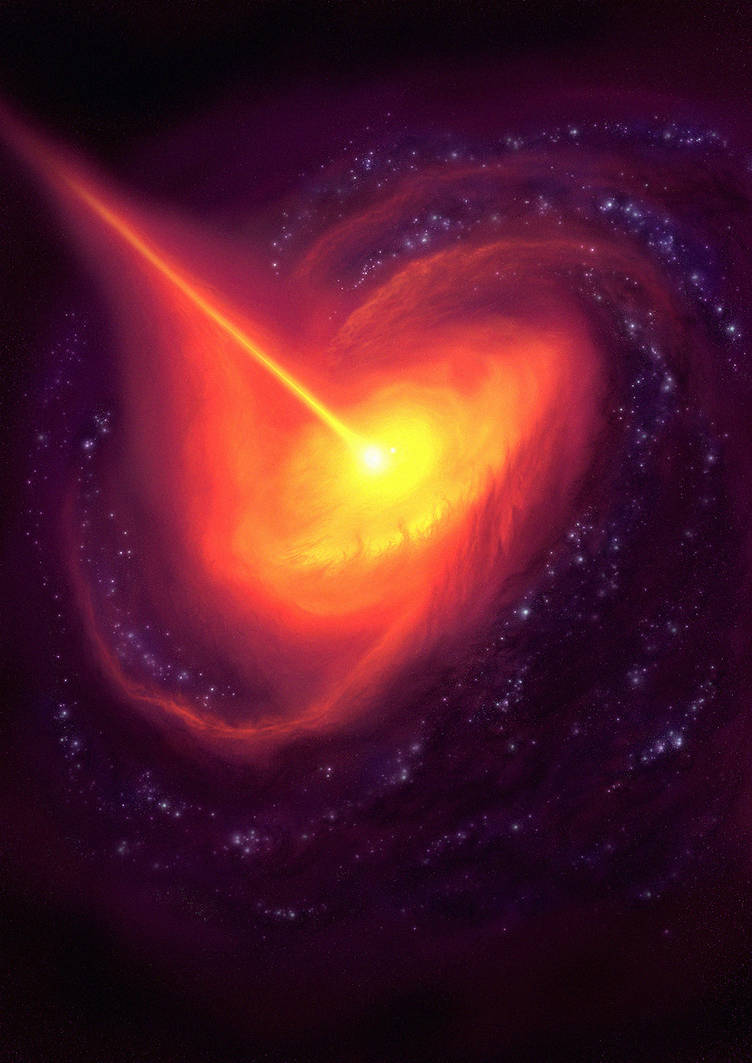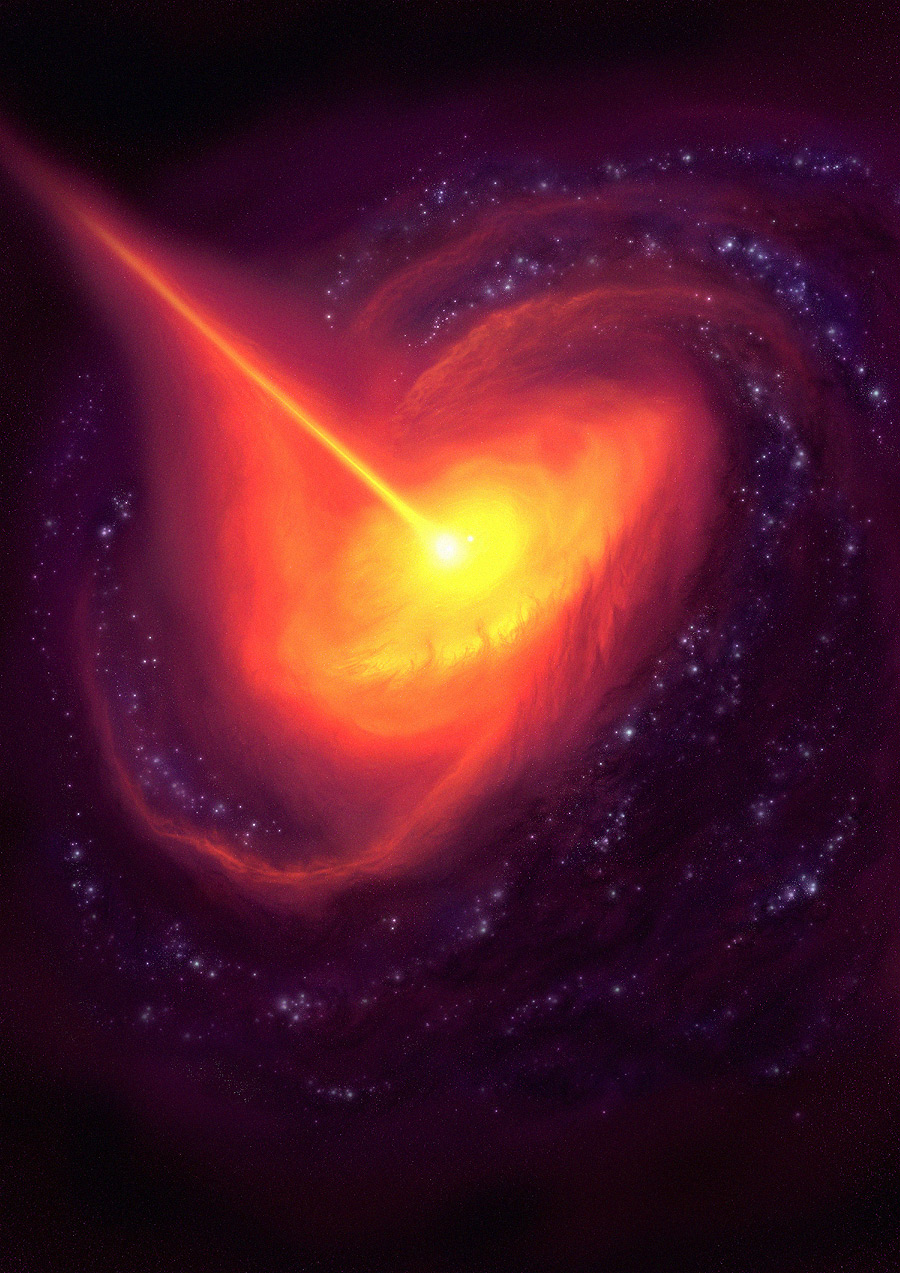 FULL VIEW PLEASE
_________
A massive spiral galaxy swirling around a massive quasar star in the center which is sending firey jets out of it's north and south axis.
--
Lol, dunno if thats all acurate but I thought I should give a small description.(Tell me if you think of a better description

)
Been working on this for the last 2 days.
Done entirely in Photoshop 7 and I didnt use the smudge tool once

Was inspired by the galaxies hubble took photos of.
I think the colours are the best thing about this piece.
A print will be online very soon, so stay tuned.