My first artwork of 2020...
I'm struggling so much to get back my muse and inspiration. Not sure what's come over me... Nonetheless, I still tried my hands at the Hela Challenge. Definitely not my best work, but at least I gave it a try.
My Entry for the HELA Challenge at The-Imaginarium


HELA Challenge - last days to enterHello everyone, I am pleased to announce this great new contest, supported by

hyuugahinata-stock


This journal describes the rules for the contest. Please read it carefully.
Challenge terms
Participants must create a Photomanipulation using at least 1 stock required, from the Hela stock folder.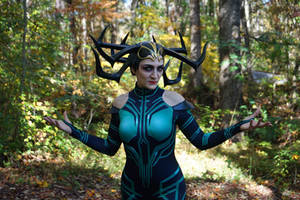 Choose one stock required or more than one from this folder: https://www.deviantart.com/hyuugahinata-stock/gallery/71077176/hela
The stock has to be included in the main part of your work.
Deadline:
The contest ends on January 30th, 2020.
Where to submit
Submit to the contest folder at

The-Imaginarium


Judges
The judges of this competition are

Wesley-Souza

|
Hela (50)
Hela (30)
Hela (49)
Sword stock 1
Long Sword_KL
How the west was won stock 24
Scotland Stock 298
Sky 41
Martinique 2
athabasca glacier 10
Rocky Hill
Norway Stock 006
Dust particles on lens
depositphotos.com/8862618/stoc…
pixabay.com/photos/moon-astron…
pixabay.com/photos/monument-va…
pixabay.com/photos/wolf-predat…
pixabay.com/photos/wolf-yawn-h…
♥ Thanks to all the stock providers for their wonderful stocks. ♥

My work may not be reproduced, copied, edited, published, transmitted, uploaded, or sold in any way without my permission.
Image details
Image size
3920x4388px 9.33 MB