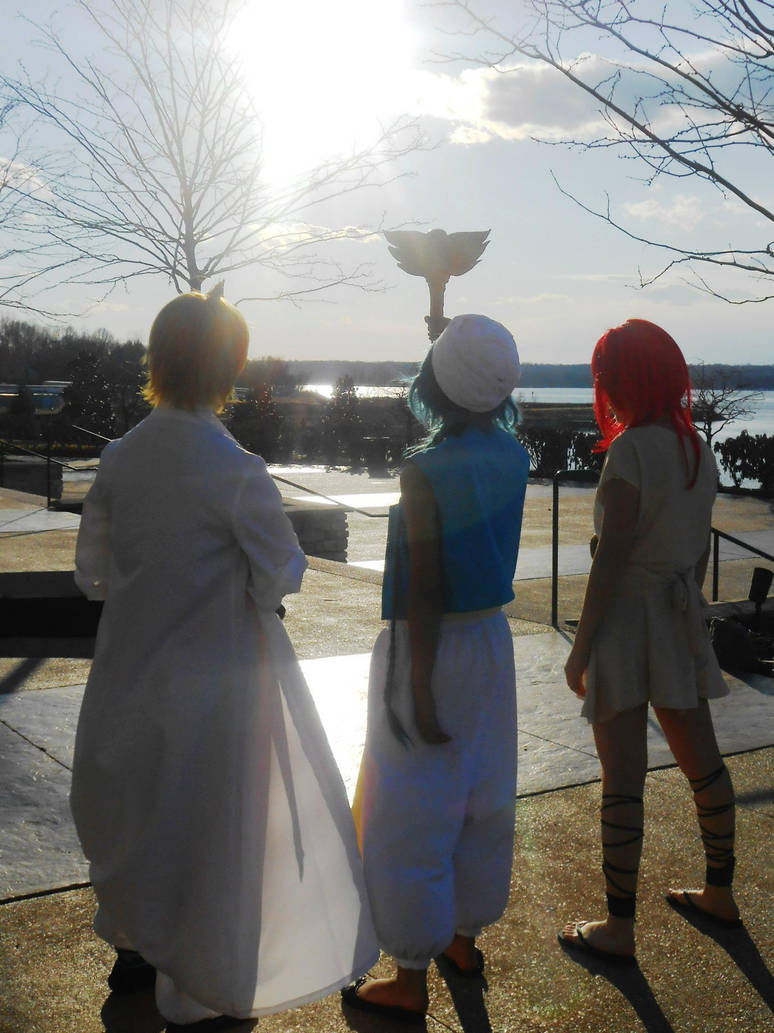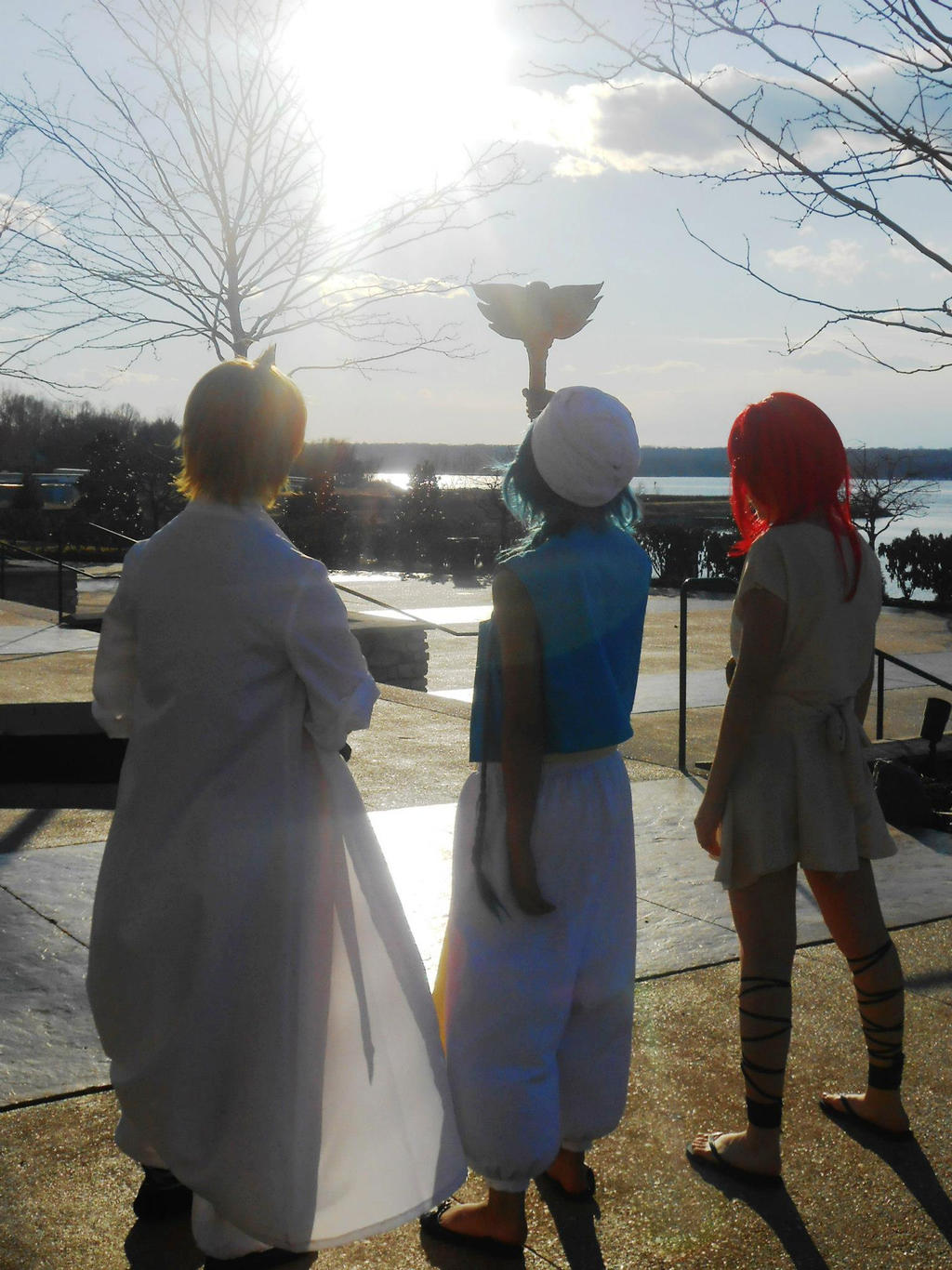 Source: Magi The Labyrinth of Magic
Character: Alibaba Saluja (anime normal version)
Worn at: Katsucon 2013
When we cosplayed this the Magi anime had just started coming out. My two roommates had already read the manga, so I decided to watch the first episode and immediately fell in love with Alibaba. I guess he's just my type. ><
I forget her inspiration, but Shira decided she wanted to cosplay it one day. Since funds were short, I told her I'd only go in if we found a third person (I was very adamant about completing the "CMYK," lol). Her awesome friend Mimiko stepped up the plate, and this beautiful group was made. I was really happy! We had a lot of fun derping around taking pictures, and it was my first day of my first time at Katsucon, so I was really overcome with how amazing it is and how beautiful everyone looked. It made me feel weird to be in my cosplay, but I think since we had all three in the group people kept coming up to us to chat. We even got filmed for a Youtube video which was fun, hahaha, we all felt so derp though. xD
For this picture we were exploring outside the con and ran into a Judal and Sinbad doing they're own photo shoot. We snapped a few pictures together and chatted for a bit, then we told them that we were looking for a statue of a giant on the beach since we thought it would be perfect for a Magi shoot. Being awesome, they decided to tag along, and these pictures were born. xD
This is one another of my shoot demands, haha. Staring into the future. Can't lie, I love this kind of thing, lol. We were also so lucky to have the sun like that, I think the effect looks really neat!

Since I live in a desert I think I will do a photo shoot with this costume again some day~ It would be fun!
I need to catch up with the second season already. I love these three.