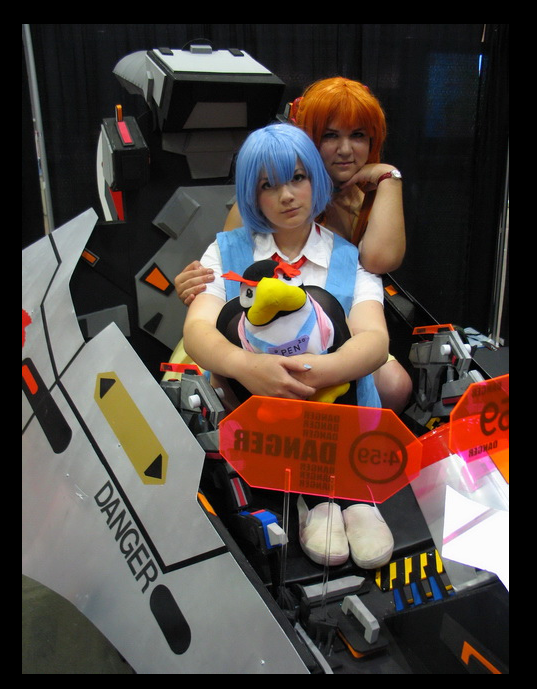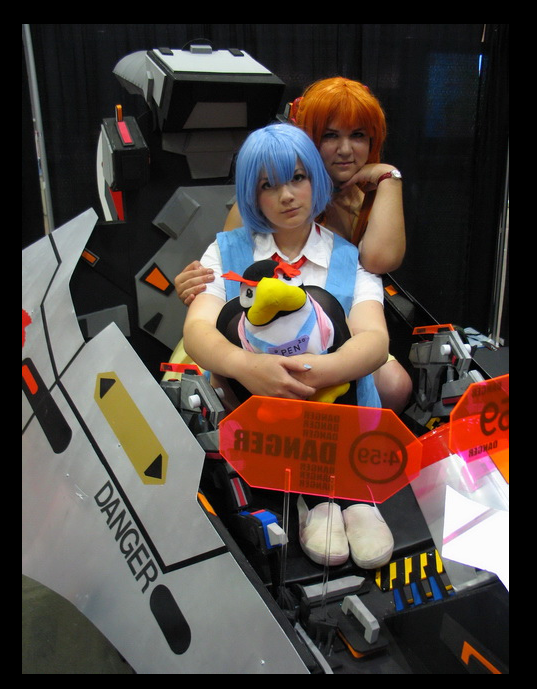 Watch
Source: Neon Genesis Evangelion
Character: Asuka Langley Sohryu (summer dress version)
Worn at: Anime Expo 2013
So the story behind these is kinda of a funny one...
As some of you may know, they had an Entry Plug as one of the photo sets at AX this year. Although my cosplay friends and I had no intention of cosplaying Evangelion at AX this year, we decided that if they had an Entry Plug, it was a unique photo op, even if we don't have our Plugsuits (yet, lol). ><
Originally we were going to both do our school uniform versions but mine was sooo wrinkled and refused to be ironed. Luckily I had also brought my summer dress Asuka costume, but as I was putting it on the zipper broke. >>,>> So we had to saftey pin the thing together...good thing this is a long-haired cosplay!
Anyways, once we were at the Entry Plug there ended up being a meetup there! And I didn't even know! I've never seen an Eva meetup before so it was really fun~ <3
And then when finally we got our turn in the Plug, our our photographer had disappeared! Lol! Luckily he came running back before it was too late, and we got a few off-hand picts. ><
I actually found this photo, however, after ALA this year digging through a few of the photo sets of photographers whose info I had gotten during the con. Going through 5 years of conventions and seeing pictures of myself from that far back was crazy...@,@ We've really come a long way as cosplayers, I think.
Asuka:

Rei:

Photographed by Lionel Lum.
Edited by Lionel Lum.