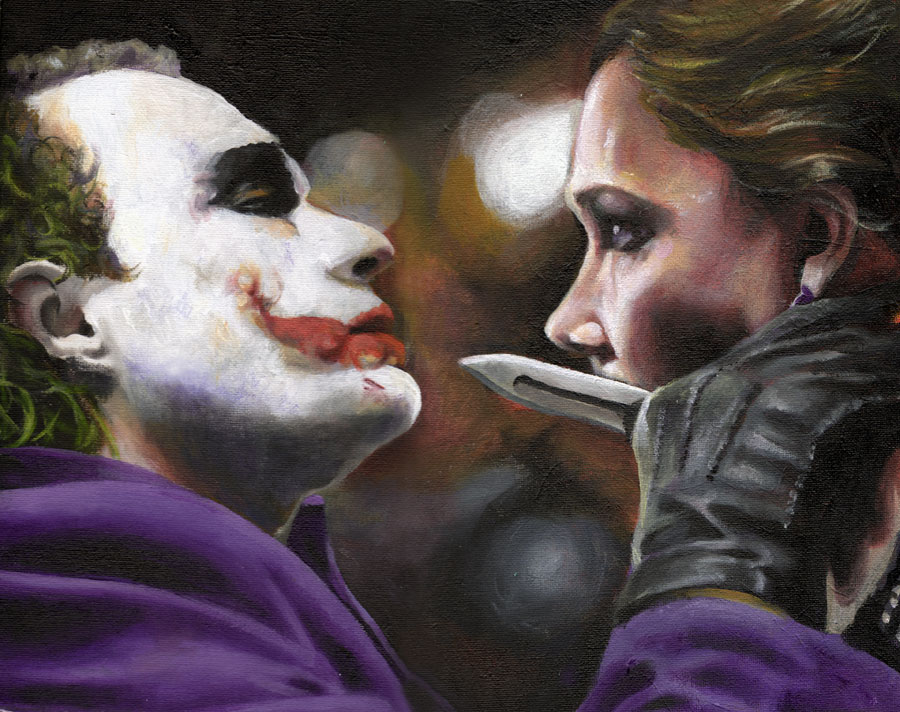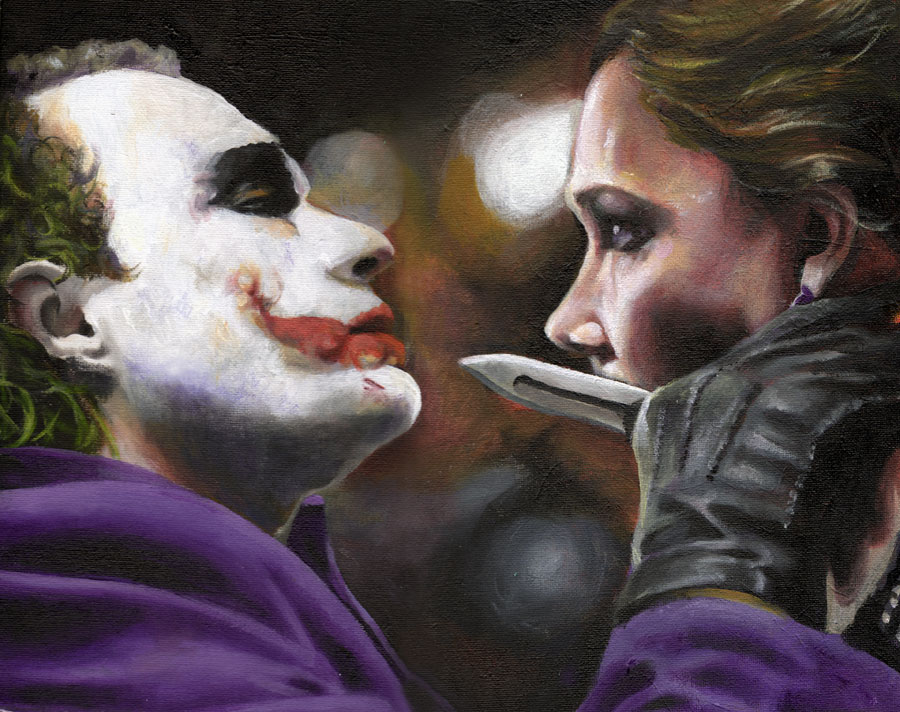 Watch
Ahahahaaaa!!!

This is a still of the Joker threatening Rachel in the upcoming movie The Dark Knight. Painted from an image I found somewhere on'tinternet.
I have to say, I wasn't hugely impressed with the casting of Heath Ledger as the Joker in the beginning, but frankly he's grown on me and now I can't wait to see what he does with the character. I reckon he'll do a cracking job.
All rights Warner Bros etc...
Da na na na na na naaa Batman!!!
Acrylic on canvas. Funnily enough, crapscan was in a good mood

Daily Deviation
Given 2008-07-26
The Joker and Rachel Dawes
by *
sullen-skrewt
-- Since the release of the movie 'The Dark Knight,' I've been swamped with suggestions for Joker fan art to be recognized. It is very important to me that the members help dictate the fandoms shown through DDs, and even though there have been a few Joker Daily Deviations in the past, I told myself I would post one when the right one was suggested. And here it is. A few people have suggested this one, and I hope you enjoy it as deeply as they do, and appreciate it as much as I do. PS. There are lots of Joker fan art in this gallery! (
Featured by aunjuli
)