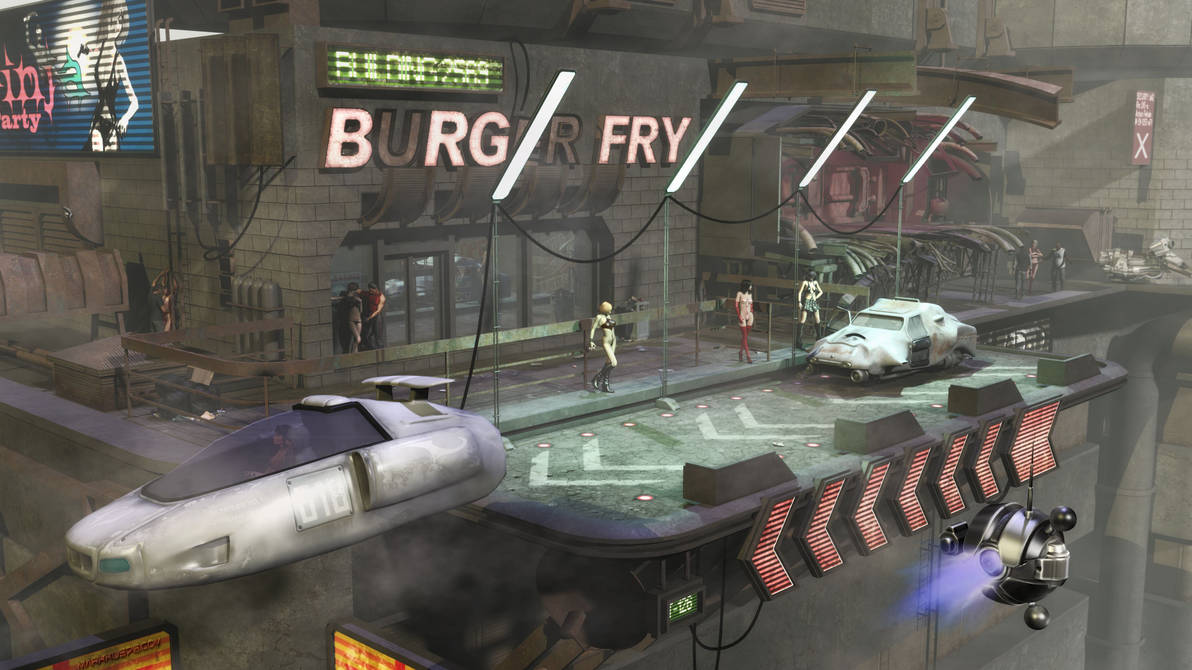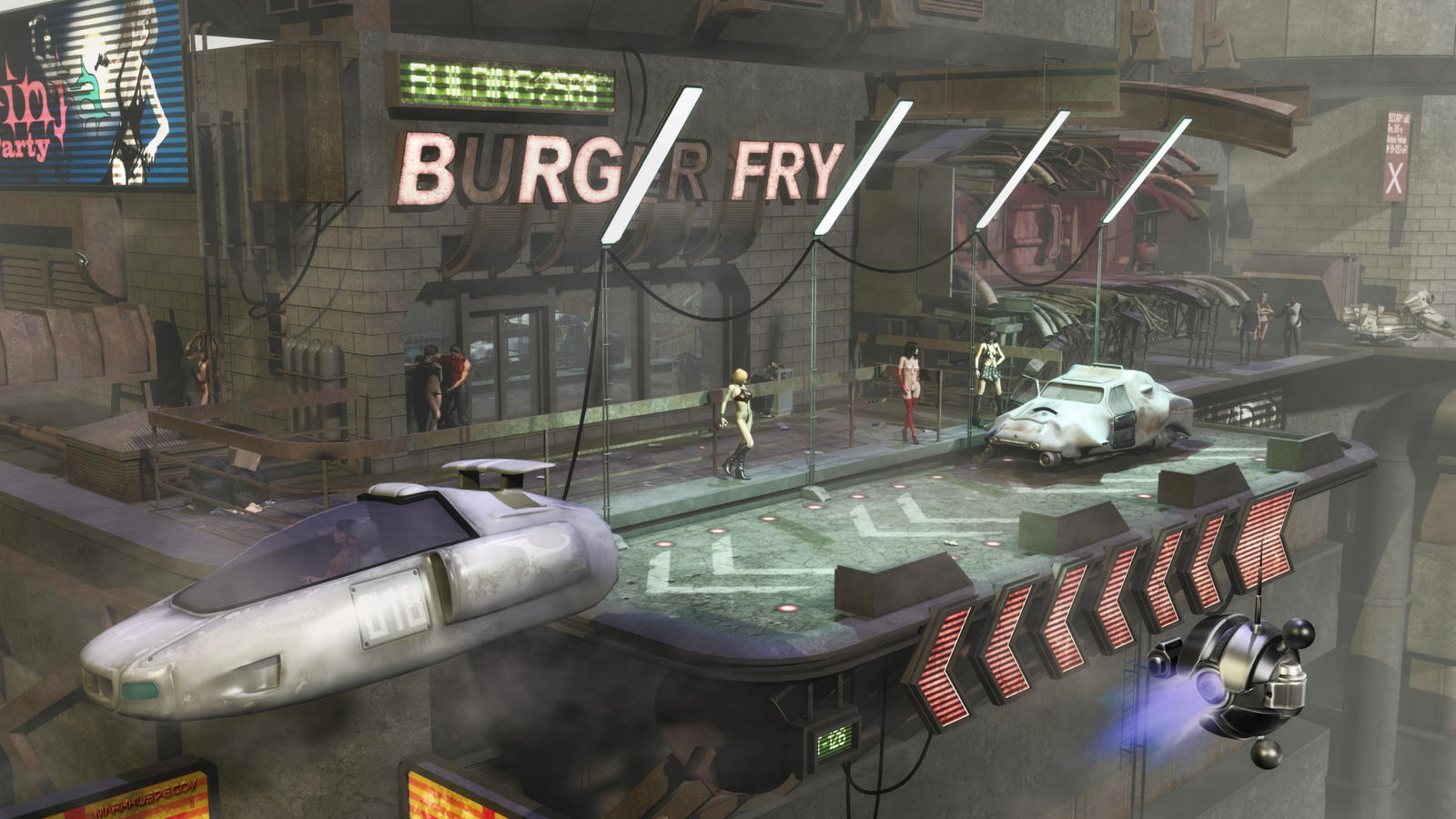 Far away in the future, a normal scene in a normal city.
Used tools:
Poser 2014 PRO, Gimp 2.8
available in ultraUD (4k) for download
Also to see on my
BLOG
Feel free to watch me and join to my page on
Facebook
!

Thanks!
Please note that none of my images is available for any kind of free usage in any kind of form without my written permission!

Nice one

Reply

Fantastic Work

Reply

Rendevous at Fry-Point!

Great pun.
Reply

I believe I'd rather try the Gemini Croquettes.

Reply

Super Arbeit mit den ganzen Details. Erinnert mich aber mehr an den alten Blade Runner als an das 5te Element.
Reply

Ach ja... du hast recht. Aber in mein Bild regnet es nicht

Reply

Stimmt... ich hab den Film auch ewig nicht mehr gesehen. Welche Render-Engine hast du verwendet?
Reply

Ich arbeite nur mit Poser mit dem Superfly render, bin zu alt um eine neuen soft zum lernen. DAZ ist toll, aber mein Poser Bibliothek is mehr als 400 Go schwer.
Reply

Superfly scheint gut mit vielen Personen klar zu kommen. Iray macht da Zicken (zumindest wenn man die GPU nutzen will), ein Grund warum ich nur ungerne Gen8 nutze, aber wenn es gut läuft, macht es beeindruckende Dinge

Reply

klar und einverstanden mit dir, IRAY ist ein tolle Motor, aber der Computer must kräftig sein.
Reply

I always love a good scifi urban scene!
Reply

Aah, je me croirais de retour dans le 5éme Element !
Reply

magnifique cette scène sci-fi !
Reply

SUPER !!!!!!!!!!!!!!!!!!!
Reply