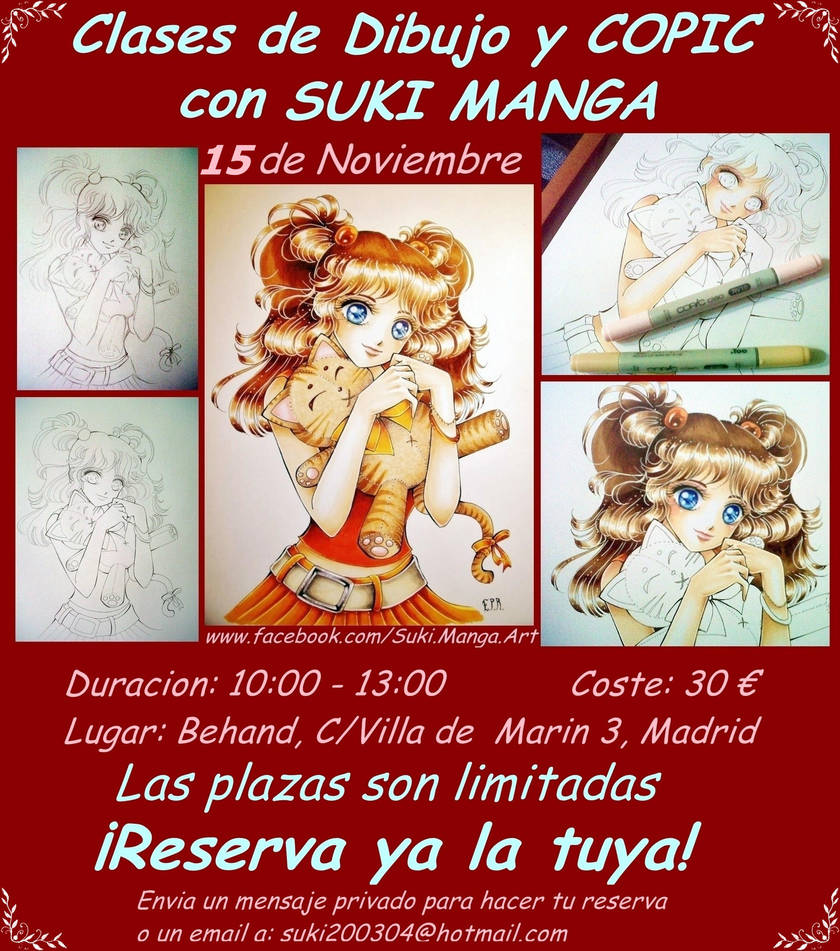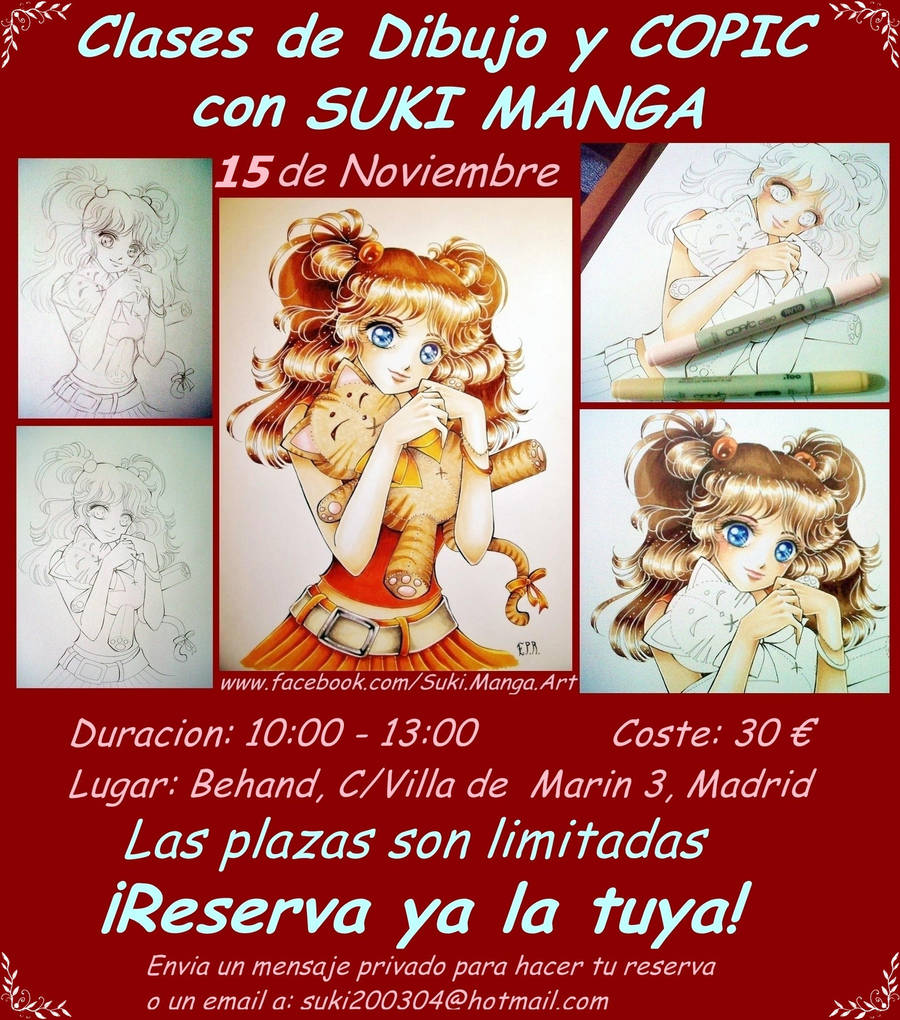 Watch


Dos dias antes de mi cumple!! a ver si puedo tener algo de pelas e ir, aunque copic...no tengo, a ver si pillo algun sitio donde los vendan a buen precio y me hago con ellos.

Reply

Las plazas son limitadas, por lo tanto es importante inscribirse antes.
Si estas interesado en ir debes confirmarmelo.

Es imprescindible que tengas una gama de Copic basica para poder dar la clase.

Si necesitas ayuda de que colores comprar y donde ponte en contacto conmigo
Reply

Como me gustaria asistir a una de tus clases!

Reply


I feel so honored that you used Ryokou for your advertizement.
I hope you really do well, with the class!

Reply