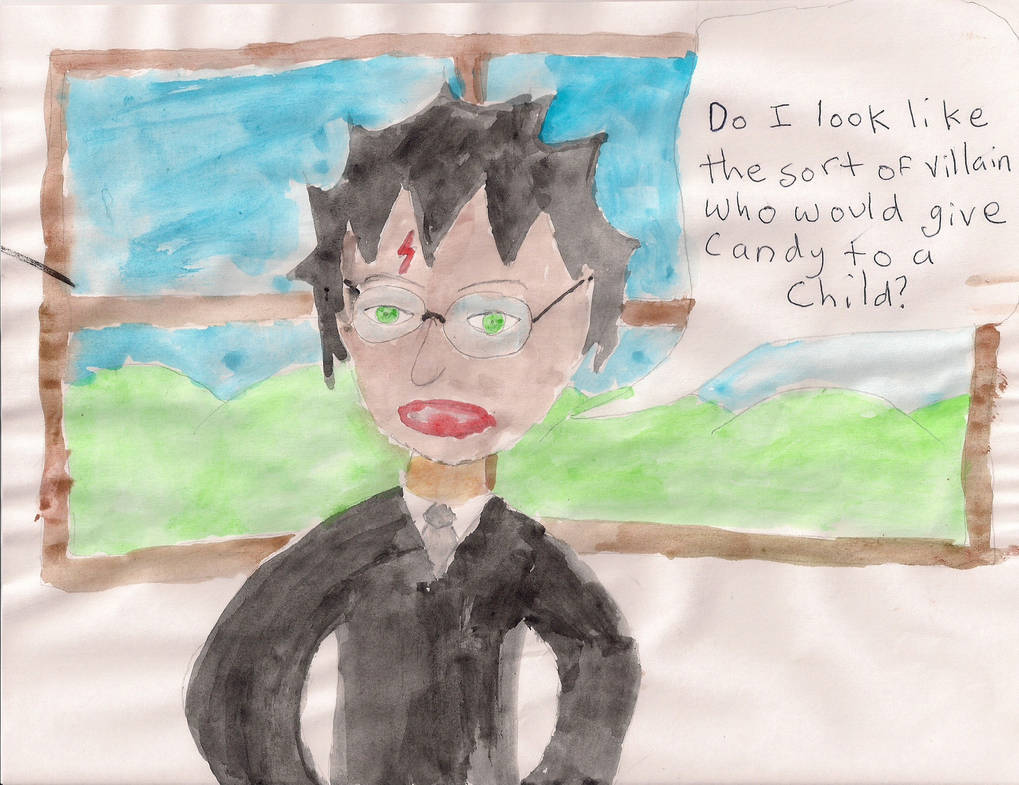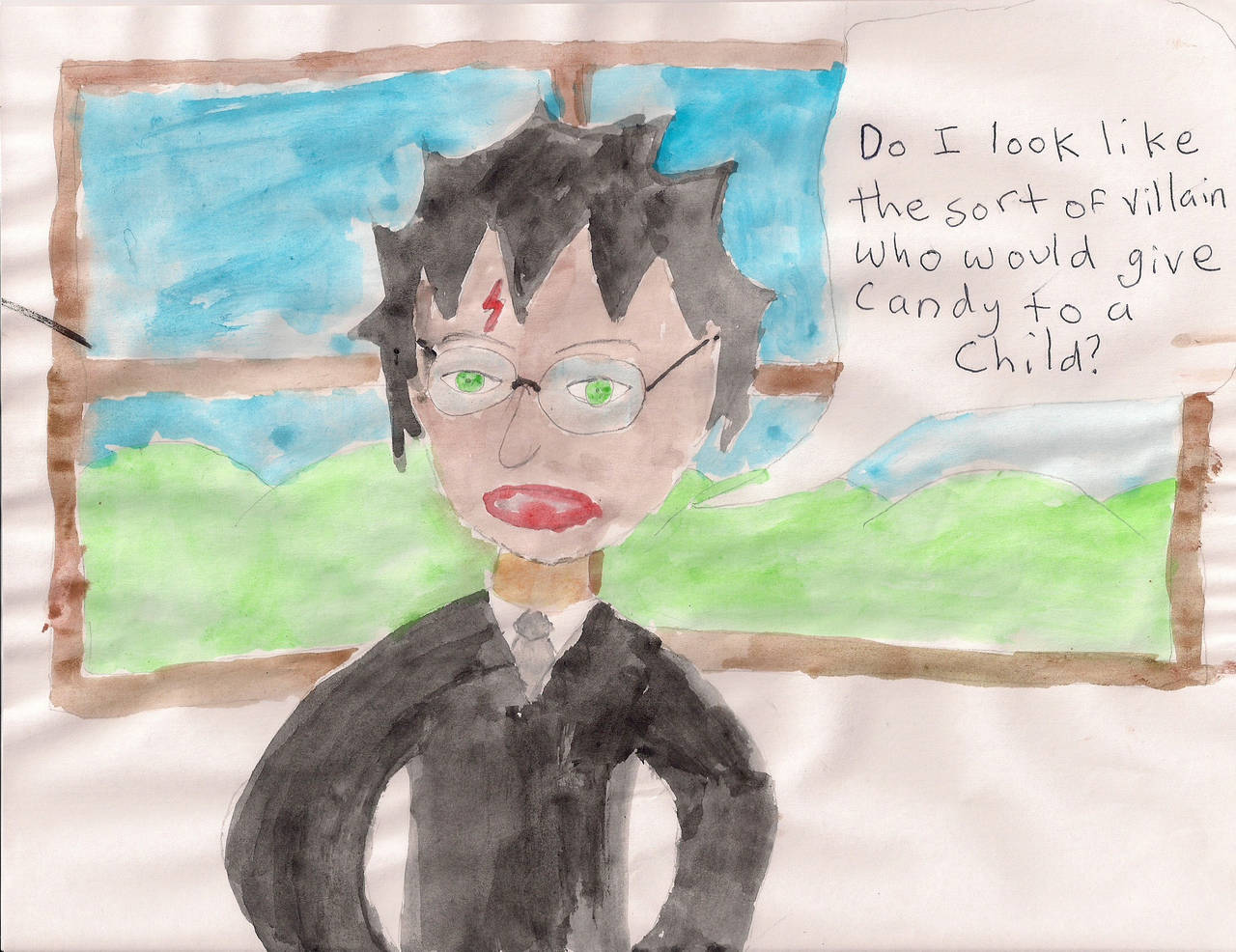 Watch
This is a scan of a painting i made about Harry Potter and the Methods of Rationality chapter 8. I finally got a scanner and so here it is. MoR is the only fan fiction I have ever read that I liked.

The specific scene shown is on the train when Harry denies that he was one of the self proclaimed "Chaos Lords" who terrorized Neville by giving him money and candy. Near the end of Chapter Eight: Positive Bias.

Please comment.

Reply

Nah, I had hem a lighter pink but when I painted the tongue in a dark red it just equalized being watercolor. That said their is no reason a guy can't wear lipstick....
Reply

Alright... so obviously you arent used to using paints... so Im not going to criticize... for all I know it turned out precisely as you wished it too. however... I will mention that if you are not sure of a detail, one doesnt tend to make it an important one.. you could have drawn the train cabin itself... if you had left the window white it wouldnt have mattered. when you said 'please comment' did you mean on the picture, or on the positive bias?
Reply

Yeah, I haven't done non-abstract painting since I was little.
I know it's pretty bad but my brother convinced me not to say so in the description in case some people thought it was good.
I was thinking of the cabin as painted white actually.
I wanted comments on the picture so i can know what to do better next time.
Reply

okay. try drawing what you see, not what you know should be there. to start out, its best if you use a model, or paint from a picture, so that you get the feel of it... eventually you can start putting different details together from different pictures to make a new one... try not drawing the nose, mouth, eyes, etc... but just the darkest points of somebodies face... or shade everything but the lightest points... with water colours, use more water and shade parts of the image one colour, then wait for it to dry, and do the same with another colour... tbh, I find it very hard to get a good outcome with water colours though... I have in my gallery my own harry potter fanart, also done in water colours, if you are interested...
Reply

Hum...the window looks more like something in a building instead of on the train, but thats probably just me. Always glad to see new art for MOR!
Reply

I've never actually been on a train this was me trying to duplicate what I've seen in movies.... And failing.
Reply