Because I tend to talk about a lot at once, here's a summary so you can skip to the part that interests you: Duel Cafe, upcoming conventions, my next big project, livestreams, "musings" on my gallery and tagging pictures
Preorder Set A
Preorder Set B
Preorder Book Only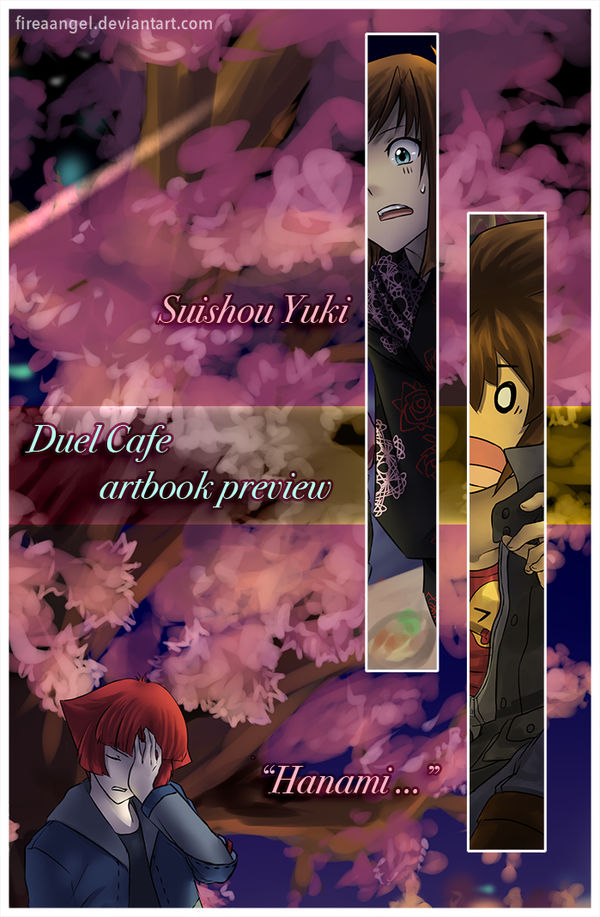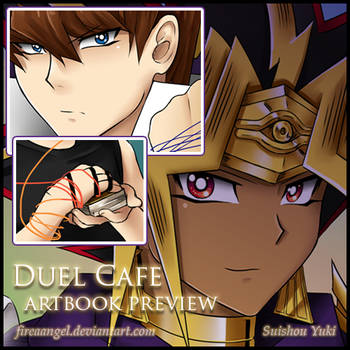 I'm not that great at self-advertising, which is perhaps why I tend to make way more sales at conventions than online. ;w;
If you are waiting til the last minute to decide if you want to order or not....it's very nerve-wracking for me! XD;;
Upcoming Conventions
I will be attending the following conventions this year (more may be added):
Anime Weekend Atlanta

September 29 - October 2, 2016

Atlanta, GA

Website
-
Facebook
About my current stock:
My current lineup of prints (as visible
here
) WILL NOT BE REPRINTED, with the exception of my most-popular designs. This means that when I sell out, they will be sold out once and for all. For example, a few that won't be re-stocked are my prints of Free!, Love Live!, Batman: Arkham Knight, and F/SN: Unlimited Bladeworks.
Next Project!
I only have a couple of goals for this year, because I've learned from past errors that having too many big goals in one year is not a good idea for me

Perhaps the largest of these, aside from my artbook, which won't really be wrapped up until all the preorders have shipped, is another original project called "Cold Hands". Some of you may remember my AoH character, Enko?
Cold Hands
is her original story, and I'm attempting to write it as a light novel, with the goal of self-publishing it next summer.

I used it for NaNoWriMo 2013, and plan to use it again for NaNo this November. In the meantime I'm reworking the plot and solidifying the world the story takes place in.
Besides that, in the coming months I plan to work on my YGO! fanfic, new prints, commissions, and more Duel Cafe fun (I really enjoy it XD)!
Livestreams
I'd like to get back into livestreaming every week! Yesterday's stream was quite fun even though I didn't know what I was doing half the time XD I don't have any set schedule in mind, so I'll just stream when I feel like it, but it will probably be in the second half of the week (Wed-Fri).
Musings
My Disjointed Gallery
I realized not too long ago how very scattered my gallery is.

Until recently, I haven't had any real focus in what I upload, even though I may have been drawing a certain type of thing *cough*YGO*cough* a lot offline. A glance in my gallery offers you original art, informational posts, commissions, and a mix of fanart...and then there are the sketches, graphics, photos, and memes...
Thinking about all of this, it's amazing to me how many of you have watched me even though my gallery is only just starting to have a theme to it. I have no idea why you've watched me - I've just been a scatterbrained kitty uploading all the random things ;v; But thank you very much!

I appreciate every one of you ;v;

The Woes of Tagging
For many years my participation in the YGO! fandom (whenever I say "Yu-gi-oh/Yuugiou/YGO" I always mean the Duel Monsters series) has been solely offline. Primarily I drew fanart on paper, and wrote fanfics on paper and the computer, never uploading a lick of it to the internet. The only realm I observed online was fanfiction, because most fanart I found aside from doujinshi was drawn by six-year-olds who...needed more practice ;v; So a lot of my YGO fandom experience has been my own creation and that of fanfiction.net and similar sites.
Even the way I refer to each character is shaped by fanfiction, and more specifically the fanfiction of 2006 and earlier, which has presented more of a problem than I thought it would when I began tiptoeing into the fanart side of the fandom ;v;
For example, "Yami" (as a name) to me always means "Yami Yugi" and that "name" sticks even though I know his actual name is "Atem/Atemu". (So when I say "Yami" that's who I mean.) I make a distinction between past and present, which isn't uncommon, but maybe less common in the fanart realm than in fanfics? Should I be tagging my art with his actual name then?? (The stupidest question ever, I know.) I say Malik, you say Marik, but we probably mean the same person... I think?
Matters have been complicated further since I started uploading to Pixiv and my tagging woes followed me.

If you've secretly wondered why I call a character one thing rather than something else, or why I keep failing to tack on the "Duel Monsters" to the end of the series title, perhaps this will explain. ;v;
In addition to the fact that I've only seen the English dub and read part of the English manga, and the subbed first series "season 0". One of these days I'll try to watch the Japanese second series "Duel Monsters"... I feel like a bad fan for not having watched it but it's so hard to find ;A; (A watcher sent me a link several months ago but I'm highly skeptical of streaming sites that aren't official.)
In other news, Happy Friday!