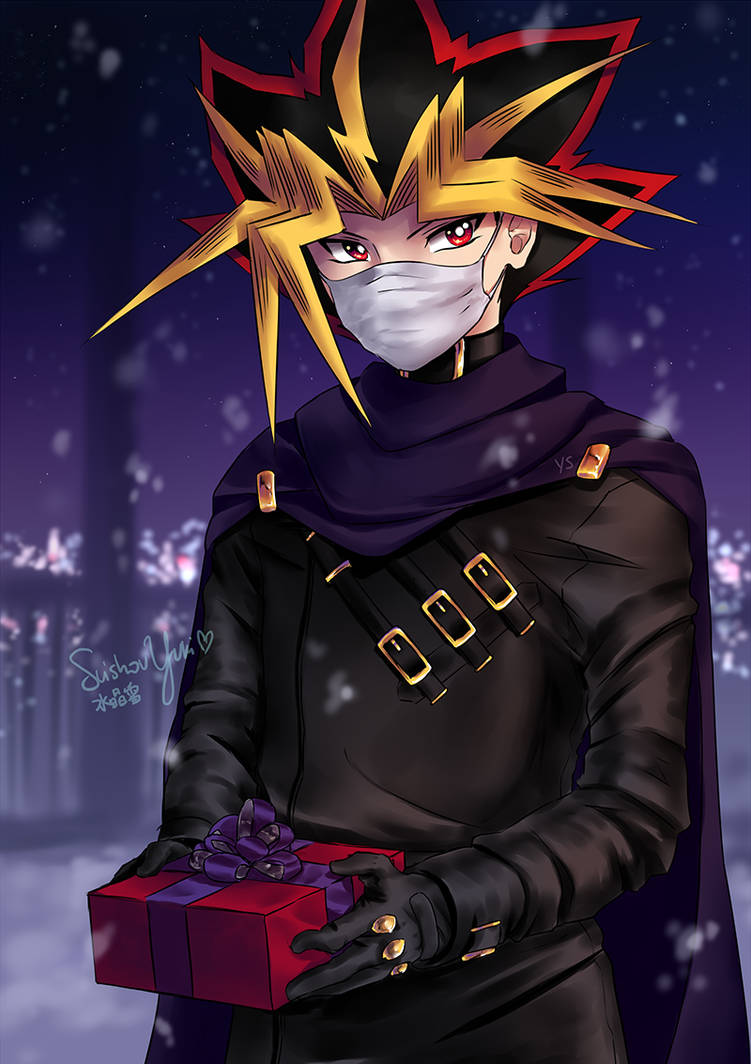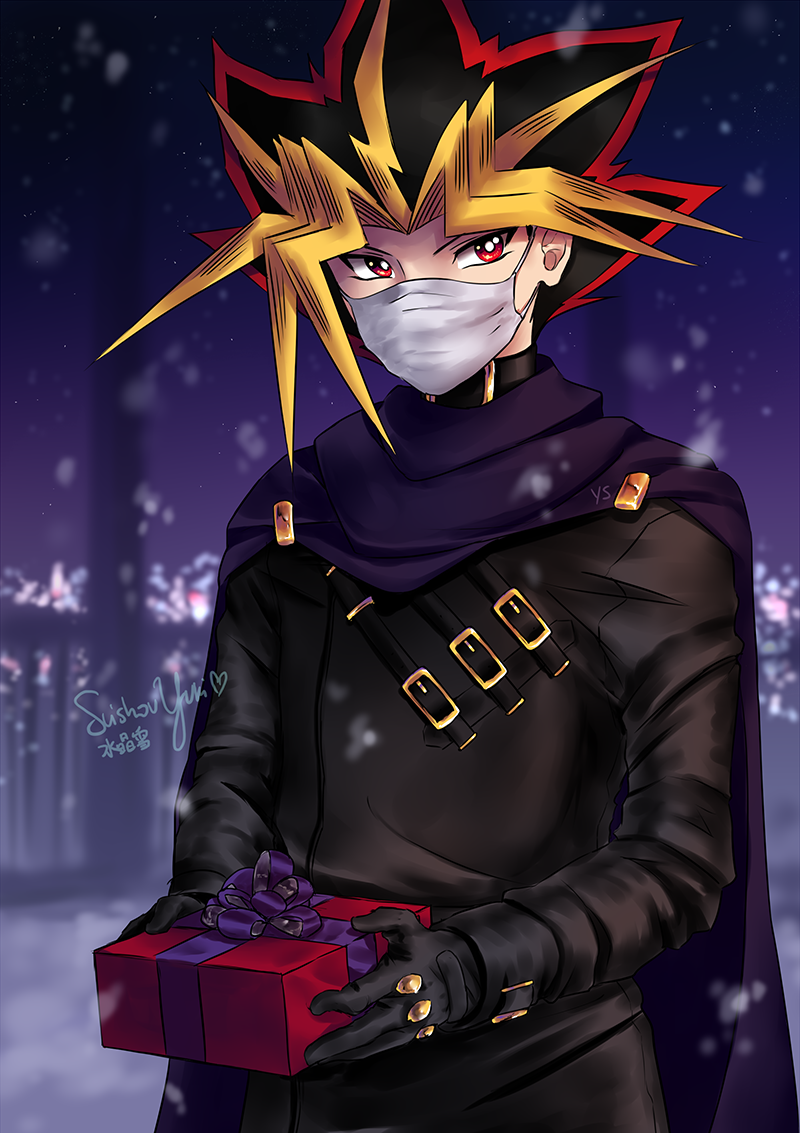 Watch

Speedpaint is up! youtu.be/FAYc8B735ns
Anyone have a better title for this? orz
Finished this during the livestream today! I wish I could have had time to draw more Christmas-themed stuff... In any case, Merry Christmas, everyone!!

I find I quite like designing winter clothes for some reason~ Maybe it's the complexity of layering or the various materials. I'm not sure.
About the mask... In Japan, a lot of people often wear masks in winter even if they aren't sick, just to keep their face warm
Compare with the sketch!:
Tools: Paint Tool SAI, Photoshop (added full signature and more stars)
Time: 4+ hrs
Credit: starry brush by Yuumei
Commissions Info | Twitter | Tumblr | Store | Patreon | YouTube

The colors really bring this drawing together. I love the design of his outfit. The belts and gold parts of his gloves are wonderful. The winter scene behind him is great. Nice work.
Reply

You're welcome. Maybe your drawing should be called "Mysterious Gift Giver", since you asked what it could be called.
Reply

Reply

I loveeee it! Wish he'd give me that present <3
Reply