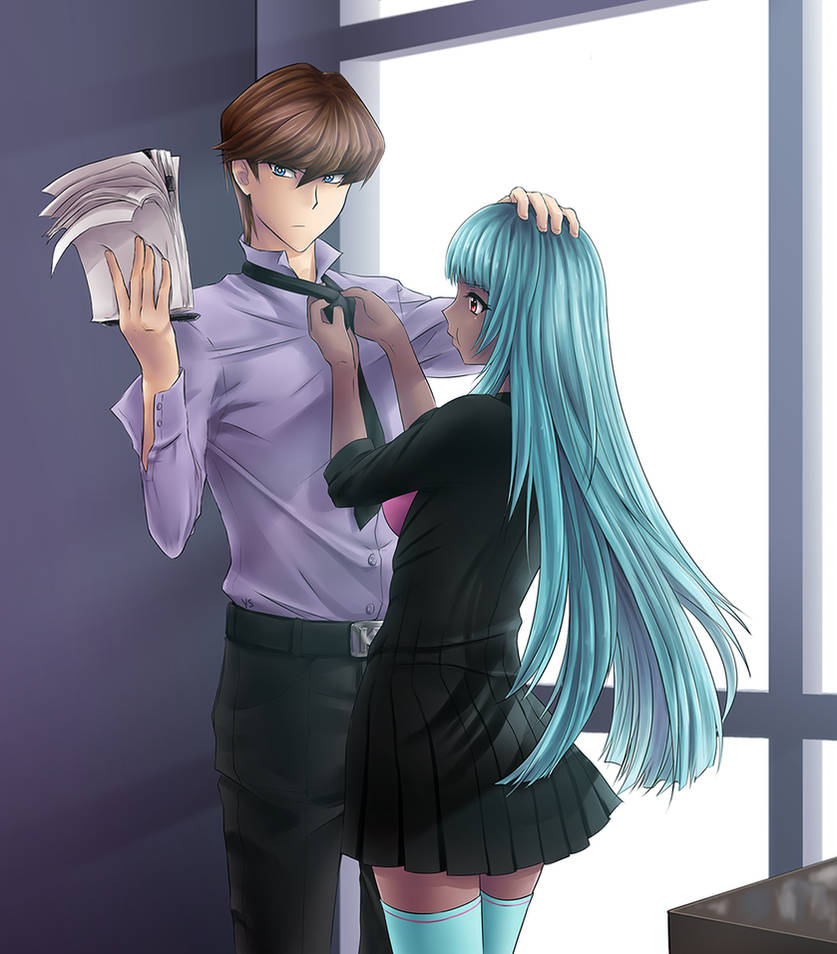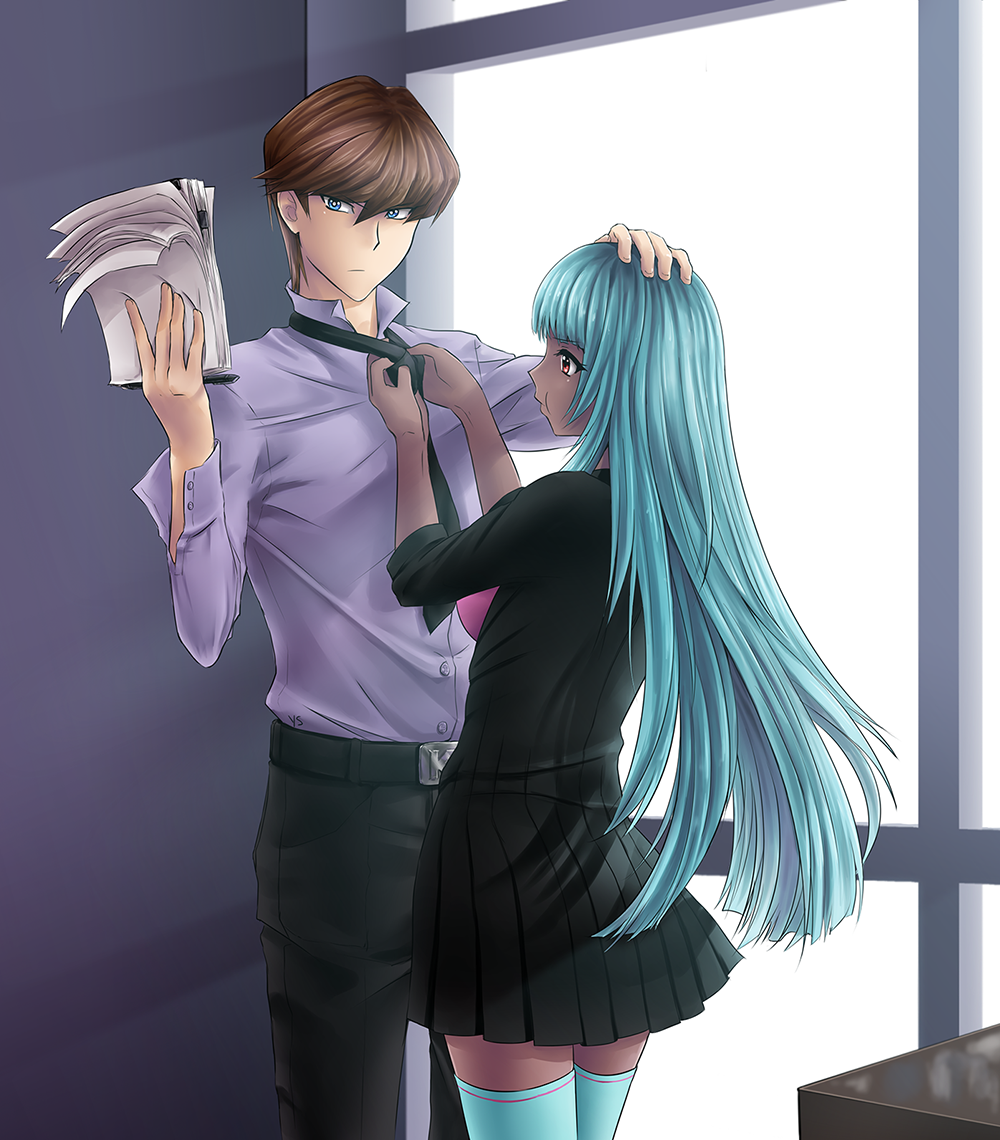 Speedpaint added! youtu.be/91n2h8TEDo8
"Are you working already? I'm not even done yet."
(No, he just likes paper :3)
Commission for

of her OC Echo and Kaiba.
Thank you!
I tried to do shading that would indicate a different kind of fabric, since I often shade everything pretty much the same way. Since I haven't really tried it except for homework assignments, I need more practice...so I will keep working on it!
As a side note...this was quite a challenge! Kaiba doesn't exactly show affection, but I tried really hard to stretch that limitation XD
--
Tools: Paint Tool SAI (characters), Photoshop CC (background)
Time: ~12 hrs
Commissions Info | Twitter | Tumblr | Store | Patreon | YouTube

They look cute together. I can't believe Kaiba is letting her help him. She looks really cute. The lighting is good. Nice work.
Reply

Very nice!!!!!

you've totally drawn Kaiba's facial expression so well

Reply

Reply

Really nice work!!

Reply

Reply