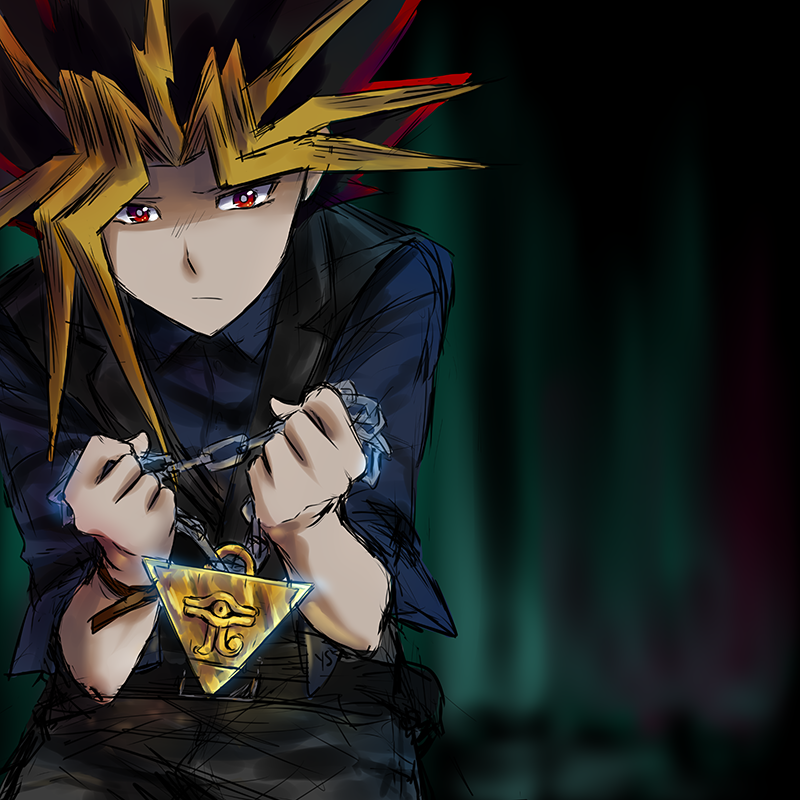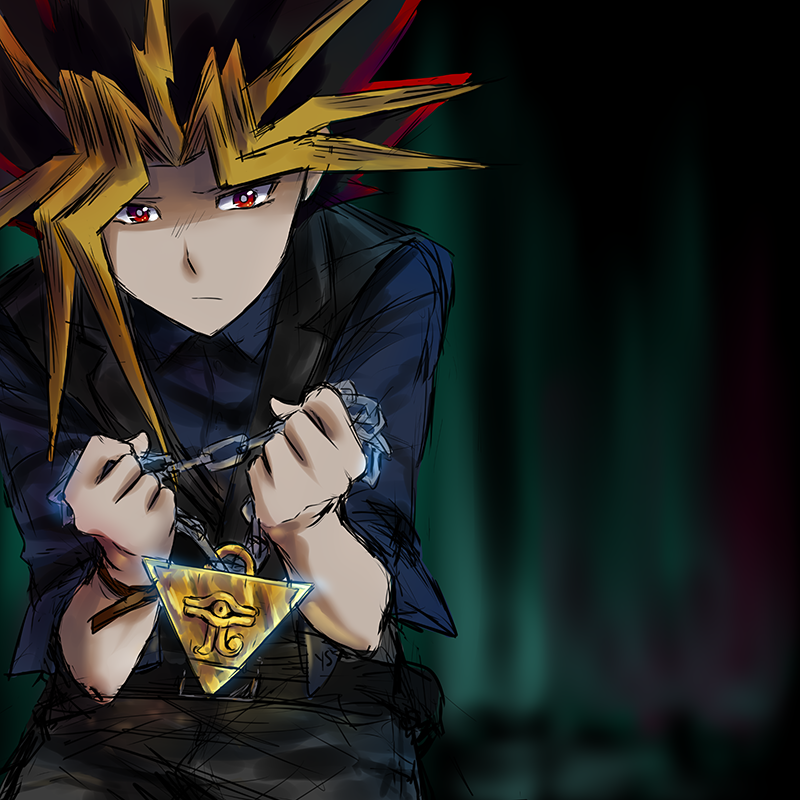 Watch
Needed to practice drawing this guy since I didn't draw him much while I was in Japan and I'm a bit rusty TvT I want to give my best to my commissioners, so I'm warming up!! >v<b
Commissioners who've already paid, keep an eye on your notes this week for an update from me!


Commissions are open
til October 13, so if there's something you'd like me to draw for you, let me know!

---
There are two ideas behind this - one being the more obvious fact that he's trapped in that thing and limited to interaction through another.
The other is from my "False Future" AU, where his new lease on life was stolen from another--even though he didn't want it. Through a series of events, and a long battle with depression, he learns that using the powers of darkness to save the world from darkness is, ultimately, an exercise in futility; that he's not a perfect savior and people will continue to need saving until they meet and embrace the one who is. The result is, he is at a sort of crossroads, wanting freedom but unsure of what will happen if he lets go.
Tools: Paint Tool SAI


So... where can I find this, "False Future au"? It's intriguing.
Reply

Thanks! I have a few illustrations/sketches uploaded pertaining to it, but I don't have it written anywhere except in my personal notes.
Reply

Great to see you drawing him again. It is nice to draw original things ever so often. However the joy of drawing something like him is truly wonderful in my mind. The idea for this fits him well. Even the background for this suits him well. I like the outfit you have made for him. That expression on his face and how he is holding the puzzle really make me feel bad for him. I hope that you will do more of him in the future. Nice work.
Reply

Love the emotion and the lighting. <3 This is beautiful <3 <3 <3
Reply

You draw him so beautifully! I just...*holds hand over heart* I love this! Actually brought tears to my eyes thinking of what is causing such pain and dread. I love it <3
Reply

what a beautiful picture, Yami looks so sad
Reply

I was reminded of him grieving for Yugi during the Orichalous arc
Reply

Reply