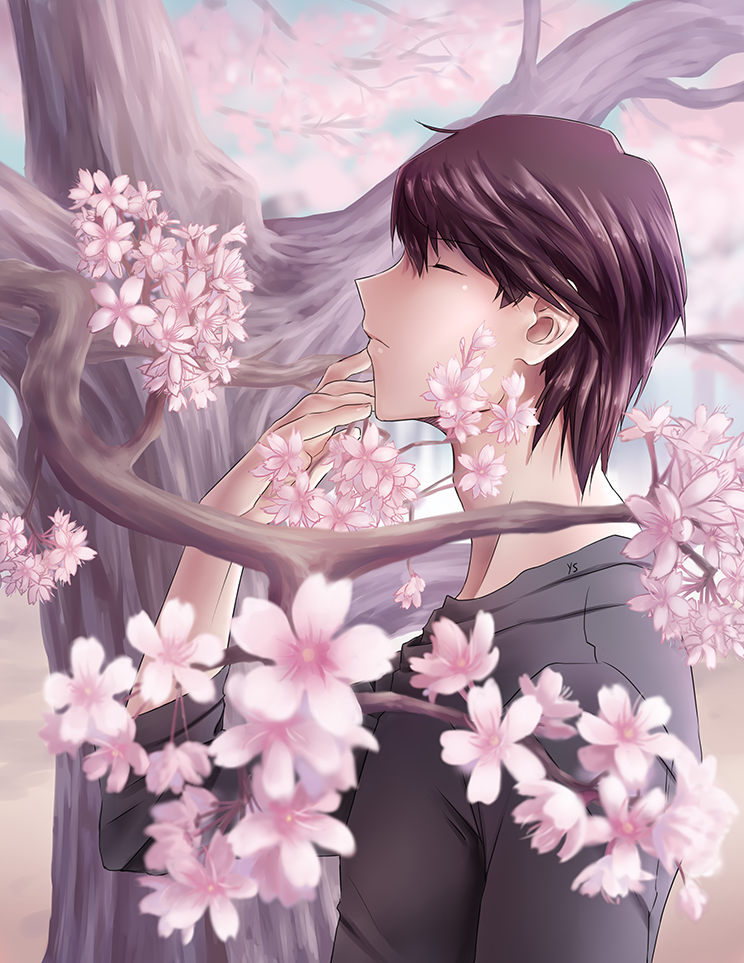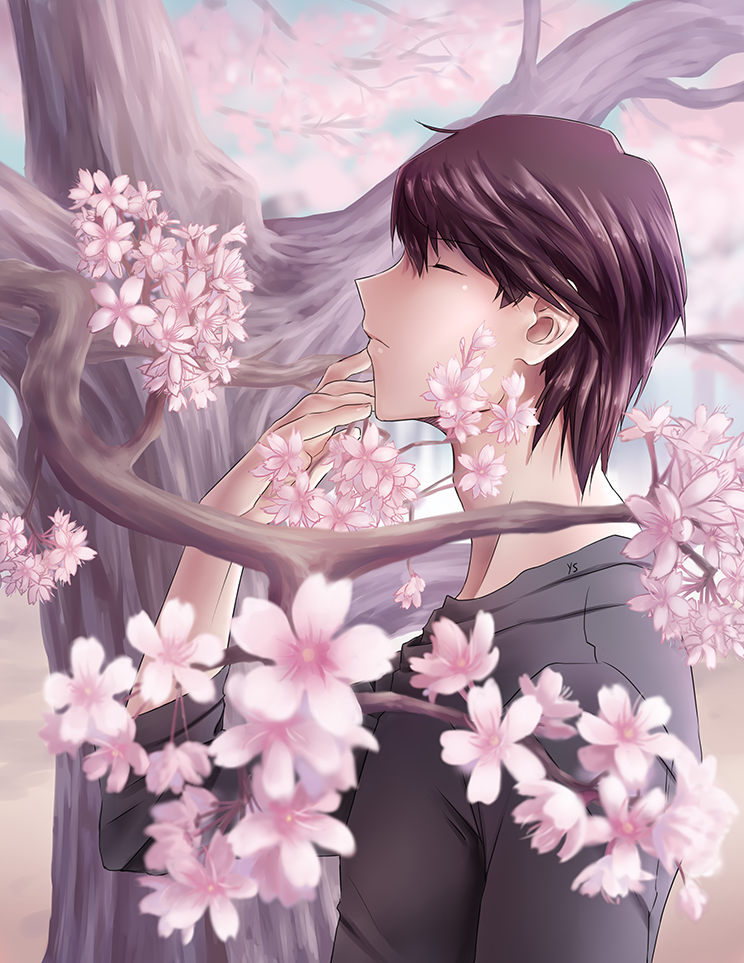 Watch
Springtime (especially Easter) is a season of new beginnings, fresh outlooks, and new life. And I find cherry blossoms are often associated with bittersweet occasions or emotions, such as graduations. Now that the gang has graduated, and they're moving on with their lives, I wonder if this guy is moving on too.
I think he deserves a little bit of peace after all this time.
This is available as a print here!
--
I sketched this in my sketchbook on April 16th, 2016 (so happy I actually wrote down the date on my art for once), and spent the past few weeks/month drawing it digitally.
I wanted to challenge myself to color using a different palette, but without using layer modes too much. Although I did use some layer modes in the touch-up process, I'm happy with the result!
And praise God for giving me the patience to paint all of those flowers ;v; I tried to go in small sections and not get overwhelmed.
I originally wanted to upload this on the first day of Spring, but it wasn't finished yet orz

WIP shots: suishouyuki.tumblr.com/post/15…
Tools: Paint Tool SAI
Commissions Info | Twitter | Tumblr | Store | Patreon | YouTube

I'm surprised that pink looks so good with Seto, but it does. And your blossoms are beautiful!!
Reply

Verrrry beautiful~!!!! Such a marvelous piece of artwork you have created

Reply

Reply

Awwwwww this is so sweet! It looks lovely!! Kaiba deserves this peace of mind! Also your technique is amazing!!! I bow to you, senapi!
..also it seems that genius minds think the same, because look what Takahashi just drew..
www.instagram.com/p/BS6VmFBgyh…
Reply

Thank you! Ahh you're too kind ;v;

I saw that masterpiece!!! Takahashi-sensei is just too amazing ;v;
Reply

Having Kaiba enjoy a peaceful moment is wonderful, because he pushes himself too much. The cherry blossoms set such a wonderful mood. It makes me feel like I am in a warm kind of mood. Nice work.
Reply

It is very beautifull. Seto looks so peacefully and i really love spring. Very well done ^^
Reply

Reply