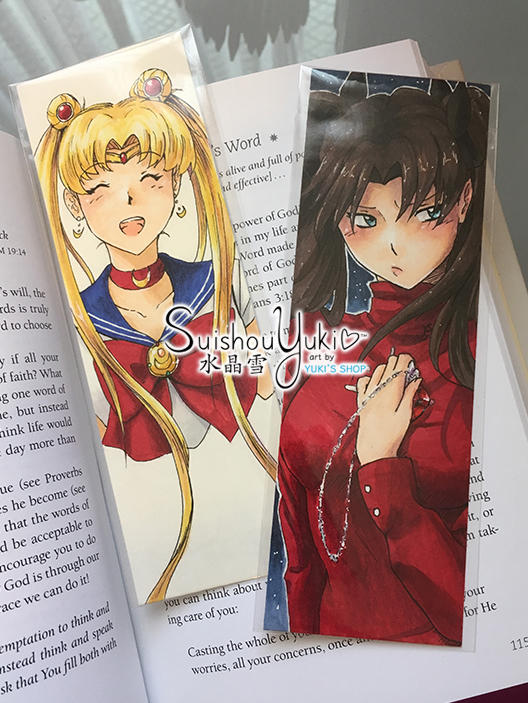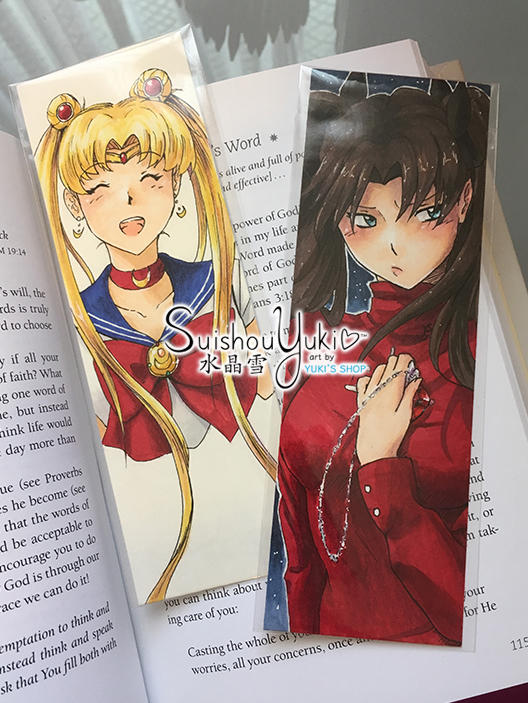 More bookmarks! More of these are definitely on the way. I have found I prefer drawing one-off fan art like this; it's a smaller area to work with and less pressure to draw some epic poster ;v;
Any ideas of who you'd like to see next??
Both of these are available at my store! ->
YUKI'S SHOP
<-

It is an interesting challenge to your self. I love the expression on Sailor Moon's face. You should do Yugi Muto. Having his cute face on a bookmark would be great. Nice work.
Reply

I would like to see a Yami Yugi(just him) bookmark. I love your style of him and just, anything by you, I love and would buy <3 My commission by you from JAMPCON is getting lonely on the wall XD
Reply