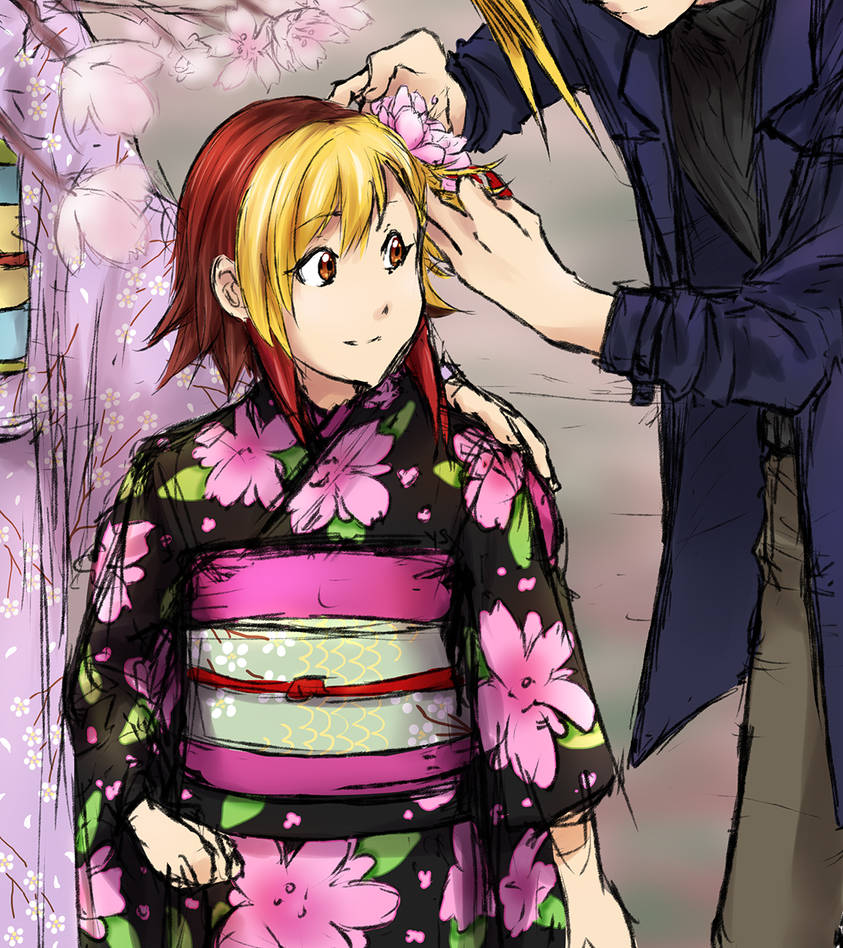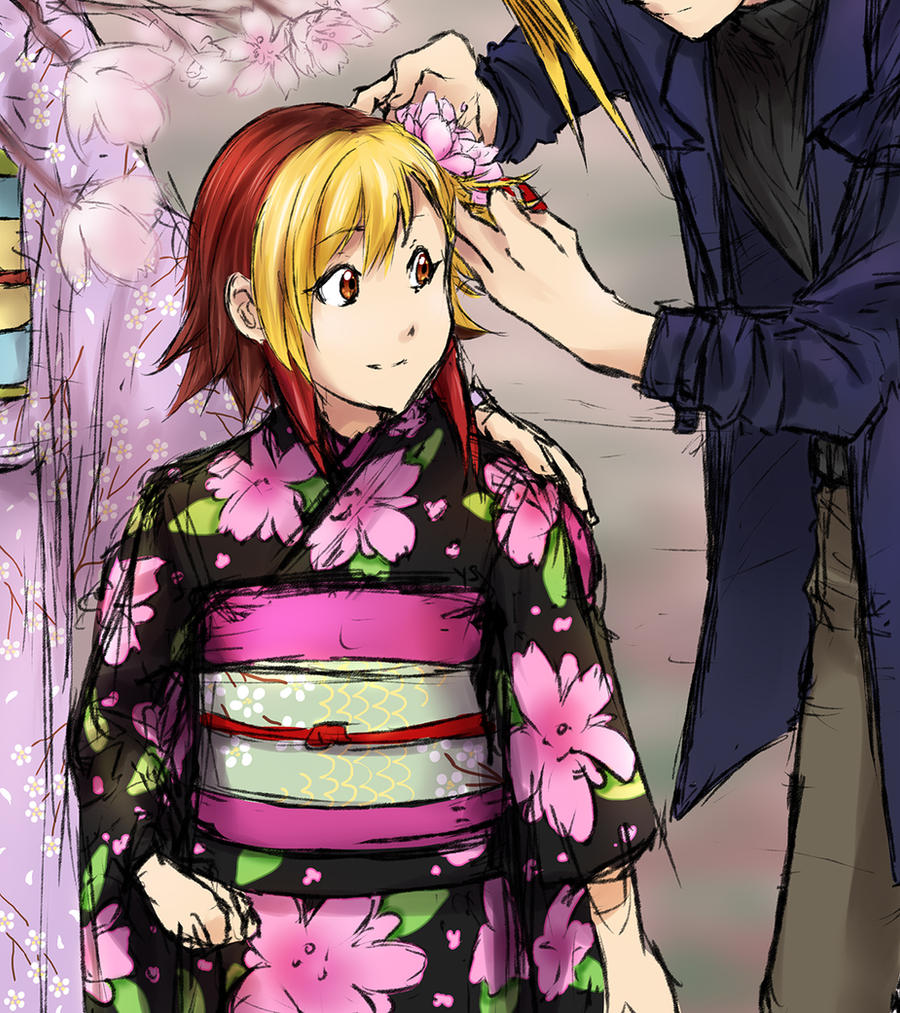 Watch
I thought I'd use this little cutie to kick off this year's cherry blossom craze! The cherries are already blooming here, and welcoming spring with branches full of pink and white petals~
They make me so happy
And!! You guys voted custom kimono designs as the type of commissions you wanted me to open next, so here they are!

They're open for 30 days, but I've got a lot of traveling and tests to study for this month, so make sure you reserve your "rental" early.
Yurika is Yami's daughter in my False Future AU. This is her first time going to hanami (cherry blossom viewing) with her whole family and all their friends, so she's super happy.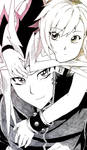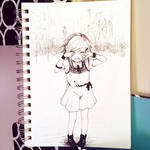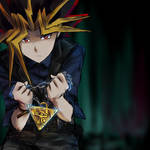 Awww, this is precious! I would love to see a full picture of the whole family going to hanami!

<3 Also I love the beautiful black/green/pink color combo! Lovely work!

Reply

I don't think I have heard of this AU of yours, but I'm sure it sounds interesting. The design you have done for this is wonderful and goes well with her. It looks like Yami putting that in her hair. Loving his outfit a lot. Cherry blossom viewing is really good from what I have heard.
Reply

Yami being a such a sweet daddy! I am just..omggg melting a this <3
Reply

Reply

Reply

Is that Atemu and his daughter....cause I'll die very happy if you tell me yes XD
Reply