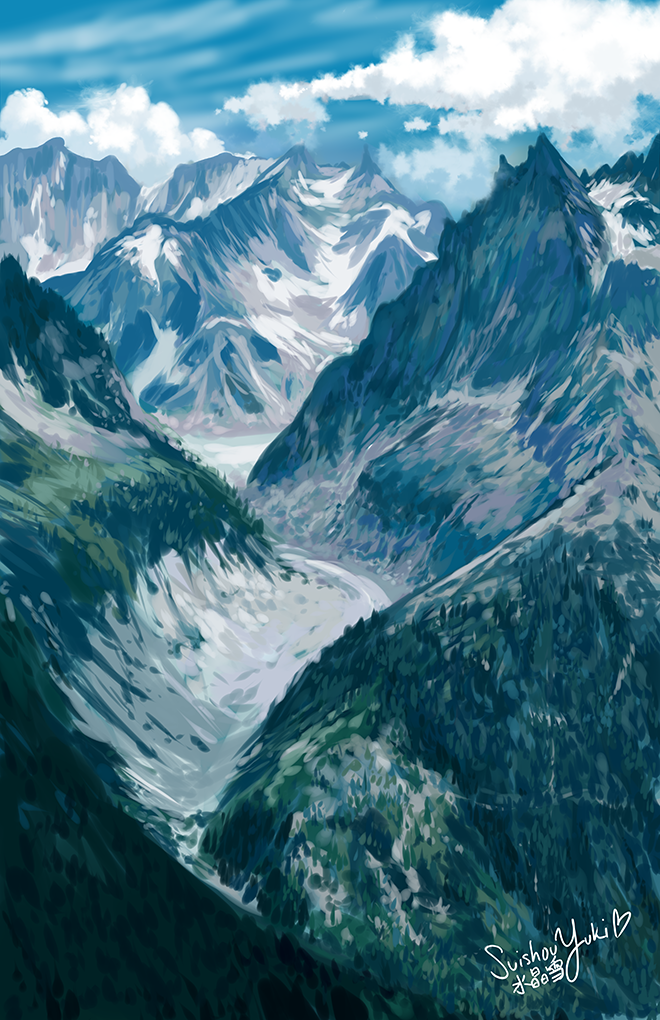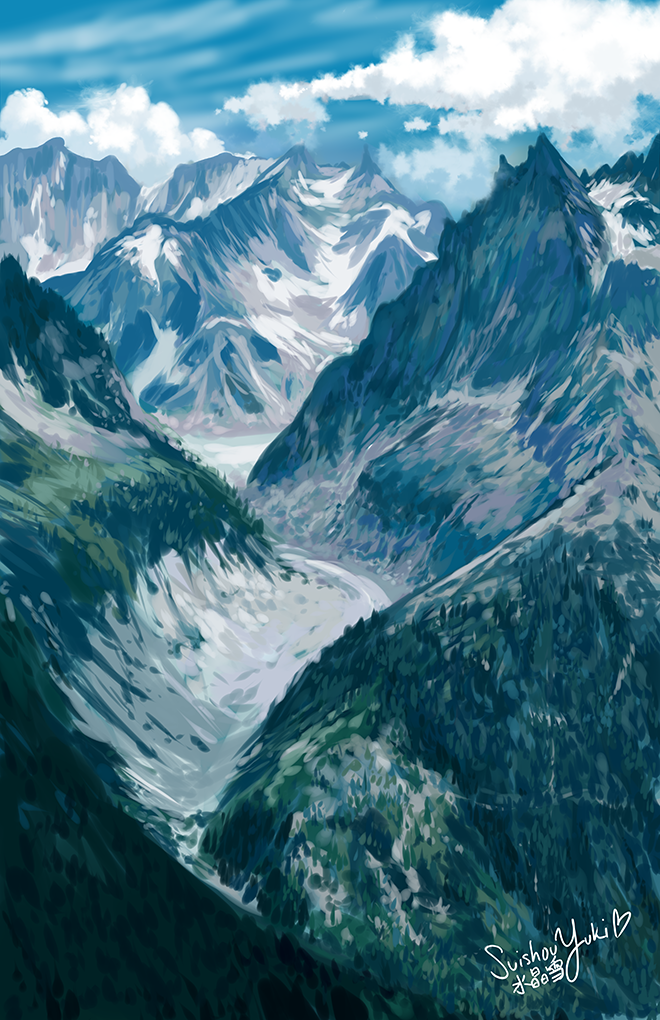 Watch
I was really stressed out last week... So I listened to some Rivers & Robots on YouTube.
During one of their songs
, I felt God tell me, "Look at everything I've made. How much more am I able to help you with what you make?" and I broke down in tears of joy.
That day, I sat down and painted this mountain scene as a study and stress-reliever. You'll see why I picked mountains if you
watch the video!
My eyes have been opened to a lot recently, so I'm optimistic that I'll be able to make positive changes and that good things are coming.

Time: about 5-6 hours


Whoa...this is beautiful!
Reply

This is lovely!

<3 I love the way the brush strokes show and the texture it creates; there almost seems to be movement in the piece, like the mountains are coming out of winter and the snow is melting off.

Reply

I can see the see the attention to detail and different strokes you made. It helps to bring these mountains to live and in a new way. Nice work.
Reply

Reply

I honestly thought this was a photograph at first! This is so beautiful, Yuki!
Reply

This is just spectacular and breathtaking! It's so different from your other posted work but it's also so perfect!! <3
Reply