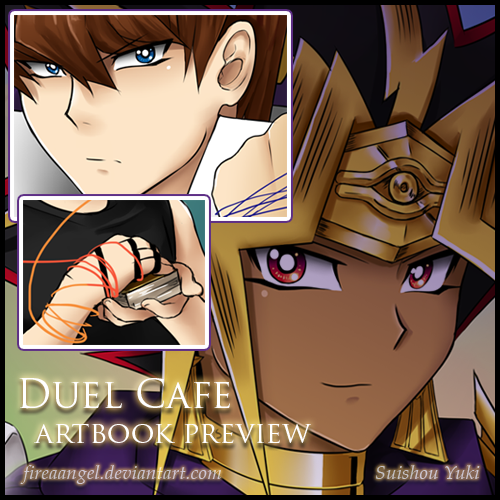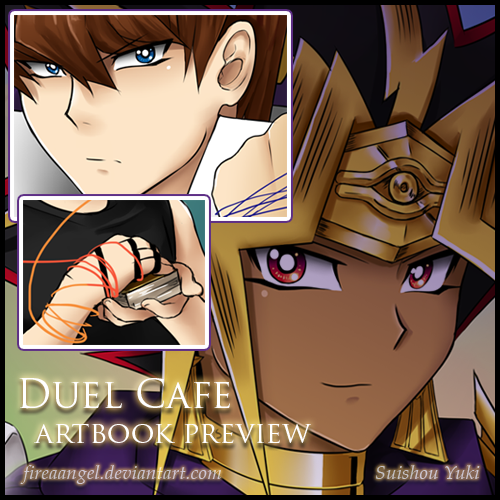 Watch
PSA: Since I've been uploading Duel Cafe stuff that's NOT in the artbook, I thought it was time to upload another preview~
This will be the last one!
I only have a handful of orders so far, so there are still slots for free sketches, amazingly *v*
I will be selling the book by itself at Kentokyocon and Anime Weekend Atlanta, but the preorder specials are first-come-first-serve
here
.
Even if you can't order, I'd appreciate spreading the word

Thanks for looking!
----
This is one of those pictures that I worked on during livestreams back in...I believe it was 2011

Some people may remember it?
It was so unbelievably ugly that I literally burst out laughing when I came back to it years later, and I completely redrew it from scratch ;v; I definitely want to do a "redraw this" meme later in the year to show you the comparison. I just can't take the old one seriously XD;
--Tools: Paint Tool SAI (art); Photoshop (edits)
Commissions Info | Twitter | Tumblr | Store | Patreon | YouTube
Preview 1:
Order info:
Preorder specials!
Other art:

Reply

I like the idea of the string on Kaiba's hand and I want to say Yuugi's hand. It's as if they are connected by some kind of thread of fate or something. Nice work.
Reply

Caaaaan't wait to get it x3
Reply

OWO I love it already!!!!!

Reply

oooooh LOVE the preview

Reply

Reply