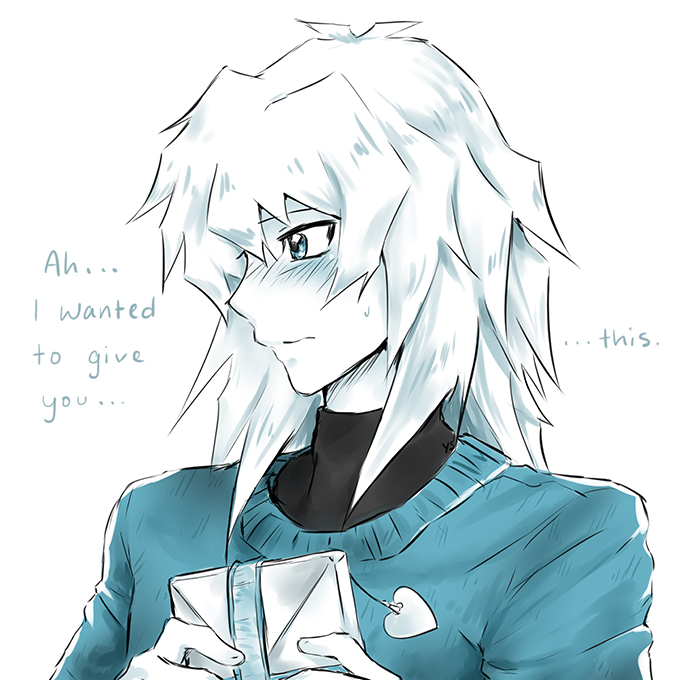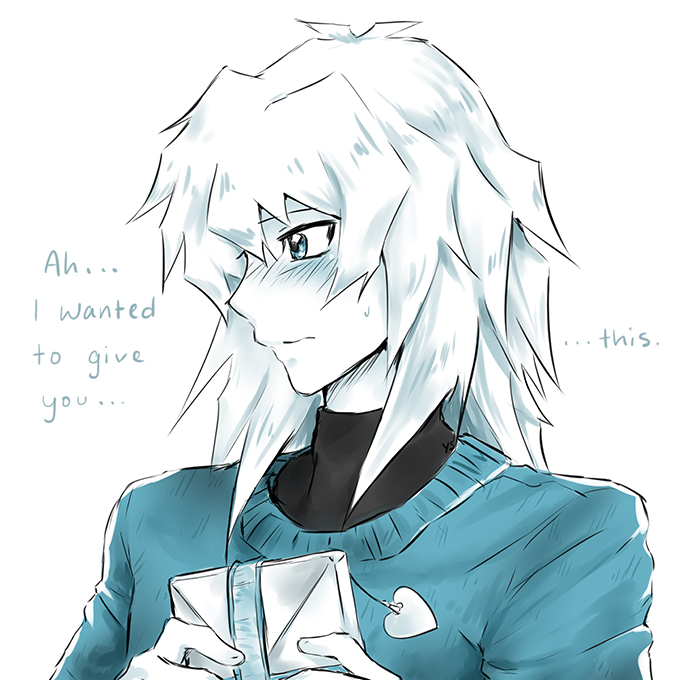 Reply

Hello, yes, I am the friend Wulf commissioned this for asldkfjldskfj
AND OH MY GOSH I LOVE IT SO MUCH ASLDKFJASLDKFJASLDKFJ LOOK HOW ABSOLUTELY PRECIOUS AND EMBARRASSED HE IS ALKDJASDFKLJ I love your interpretation of how he'd confess to the girl he likes laksdjflaskfj
This style is super cute and fun, and I love the way the soft coloring/shading looks with the sketchy lines <3<3<3
ABSOLUTELY GORGEOUS AND WONDERFUL JOB ALSKDFJLASKDFJ I LOVE IT SO MUCH ALSKDFJ <3<3<3<3<3 THANKS FOR BEING SO WILLING TO DO THINGS LIKE THIS FOR OTHER PEOPLE <3<3<3 YOU ARE FANTASTIC <3
Also I'm really glad I commented on this on Valentine's Day because I'd have felt really bad if I'd been late laksdjflaskdfj
Reply

Awww T w T You're so sweet! Thank you so much!!! I'm so happy you like it

I love getting to make others smile ^^

I hope you had a great Valentine's Day

Reply

You deserve all the sweet comments <3<3<3 You are so very welcome!! <3<3<3 I LOVE IT <3
Aw, that's very sweet of you <3 I feel the same. Making others smile makes me smile, and it always makes me feel good <3
I did. I hope the same for you as well! <3<3<3
Reply

Of course some one would have to request Ryou. I'm just waiting to see if someone is going to ask for Yami Bakura. All of the bits of blue really help to bring out this drawing. The addition of the heart on the gift is great.
Reply

Nope, no Bakura this round. I can imagine that would be a violent confession XD;
Thank you!

Reply

That is true, so it is probably a good thing then that he won't be in this round. You're welcome.
Reply

I just finished my puppyshipping story and almost DIED when I saw your art. I dont have the money yet, but would you be willing to create my story in the form of manga once I can properly pay you? I'd say like $300/page or we can discuss it.

Good job on the character art 💓
Reply

Aw, thank you so much for your offer! I only draw hetero and friendship so I'd have to decline. I really appreciate your considering me!
Thanks for your kind words

Reply

I thought I've moved on from my first husbando.. guess not haha!
Reply

So cuuuuuuute



Reply

Reply

Reply