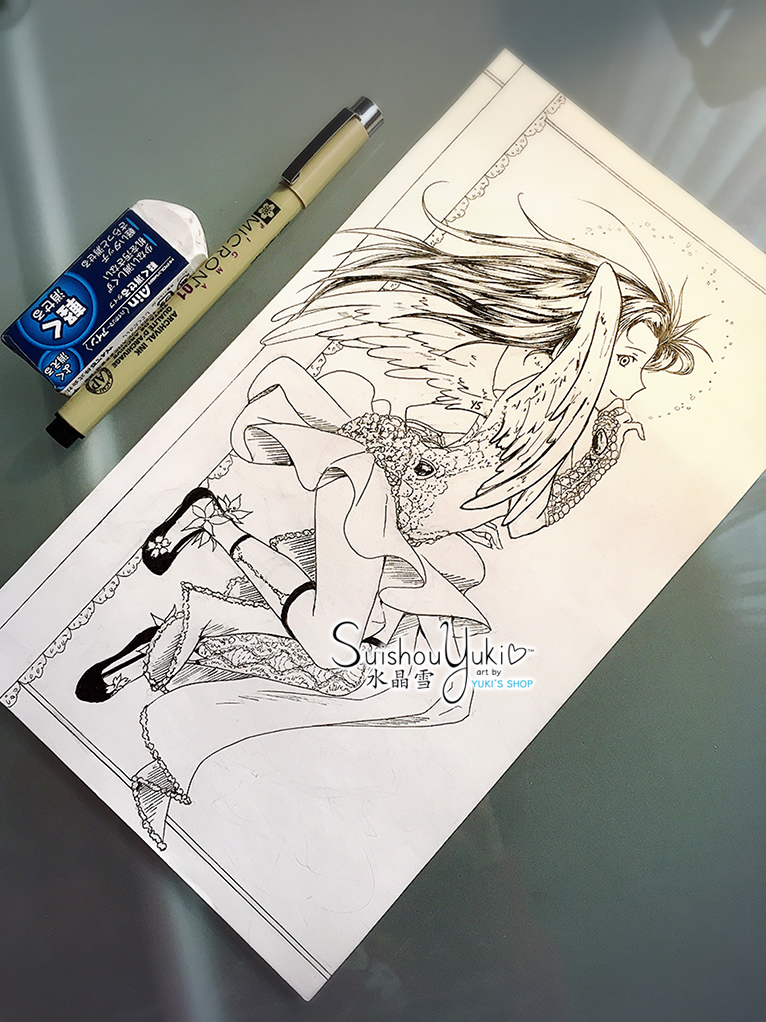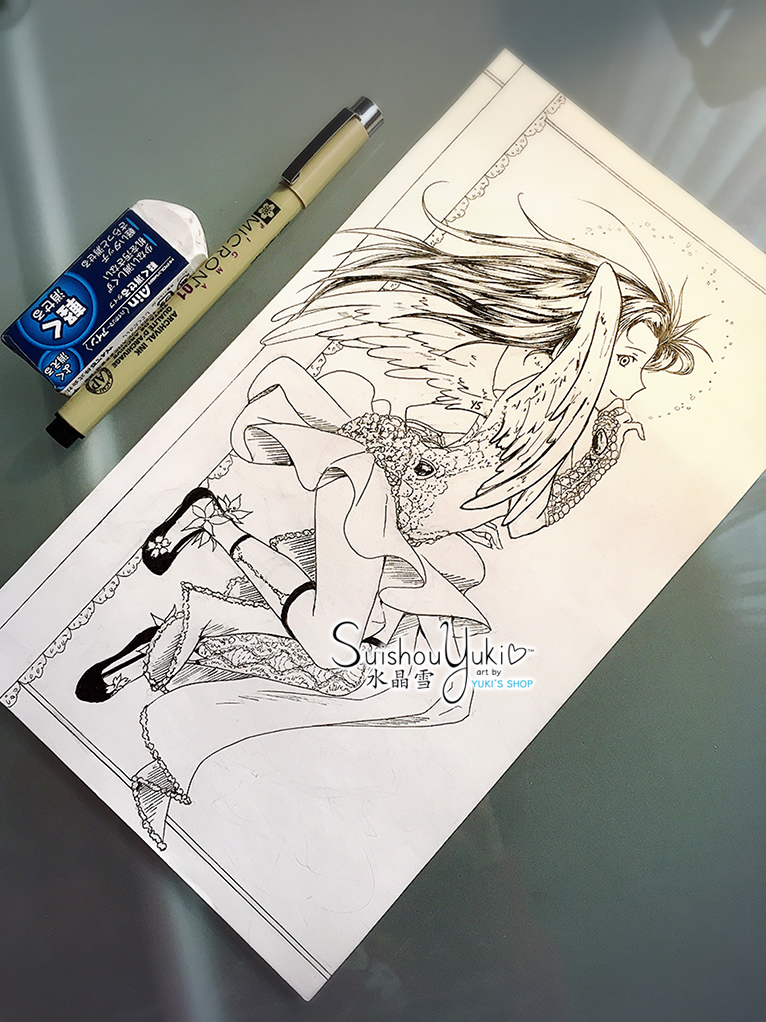 Watch
Can you believe I originally sketched this in 2015?? I finished it back in April with ink. The pencil markings sort of settled in to the paper, so I couldn't erase a lot of them, but I think it actually gives it a bit more character somehow. The journey of creation is more visible...

At first this seemed simple, but with all of the details you have added it is certainly a very detailed piece. Such a cute pose she is in. Nice work.
Reply

Beautiful, gorgeous, amazing!!
Oh, and your art is nice too~

Reply