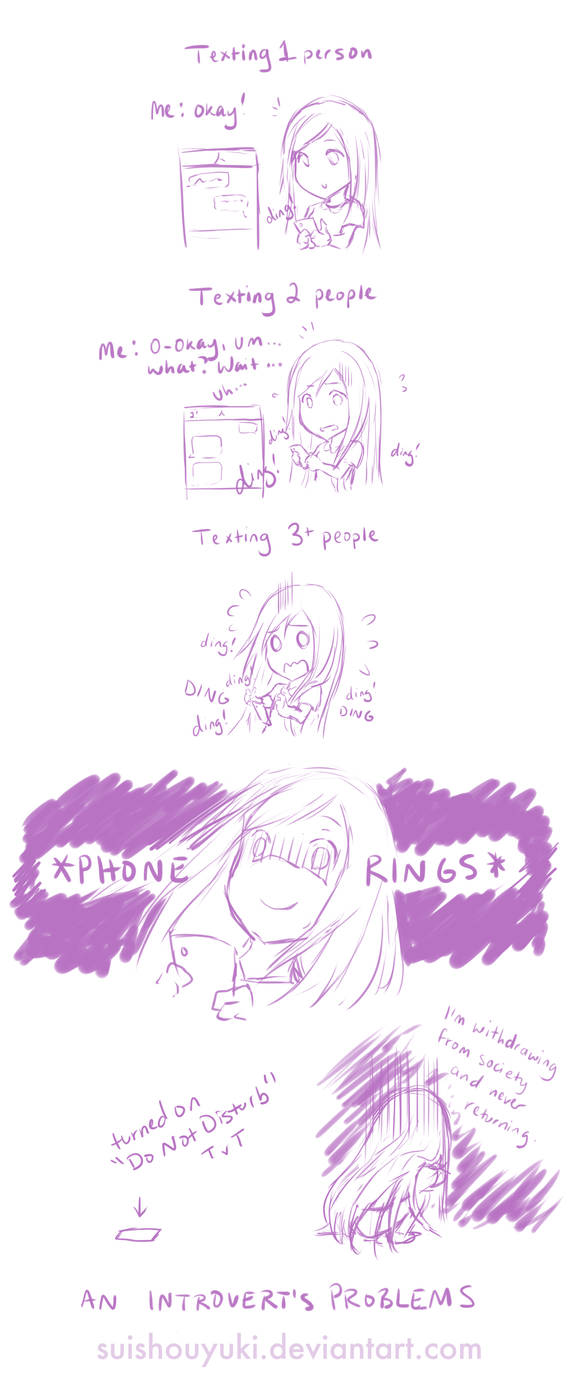 Watch
This happened last October (minus the phone call) and I sketched a quick comic about it.
I figured the only thing that could make it worse would be if someone called me in the middle of the panic of trying to talk to multiple people at once
Tools: Paint Tool SAI (art)

I can relate when I am talking to people on different sites or messaging programs at the same time while in the middle of my own thing. It can get overwhelming. What I try to do to make it not that way is answer things as fast as I can. Nice work.
Reply

Thanks. Yeah, I just can't focus if I have too much going on. I end up shutting down.

Reply

You're welcome. It can happen and probably, because your mind tends to think of lots of other different things.
Reply

I completely sympathize. I've been that way with people on facebook. One or two conversations are fine, but then it can become overwhelming.
Reply