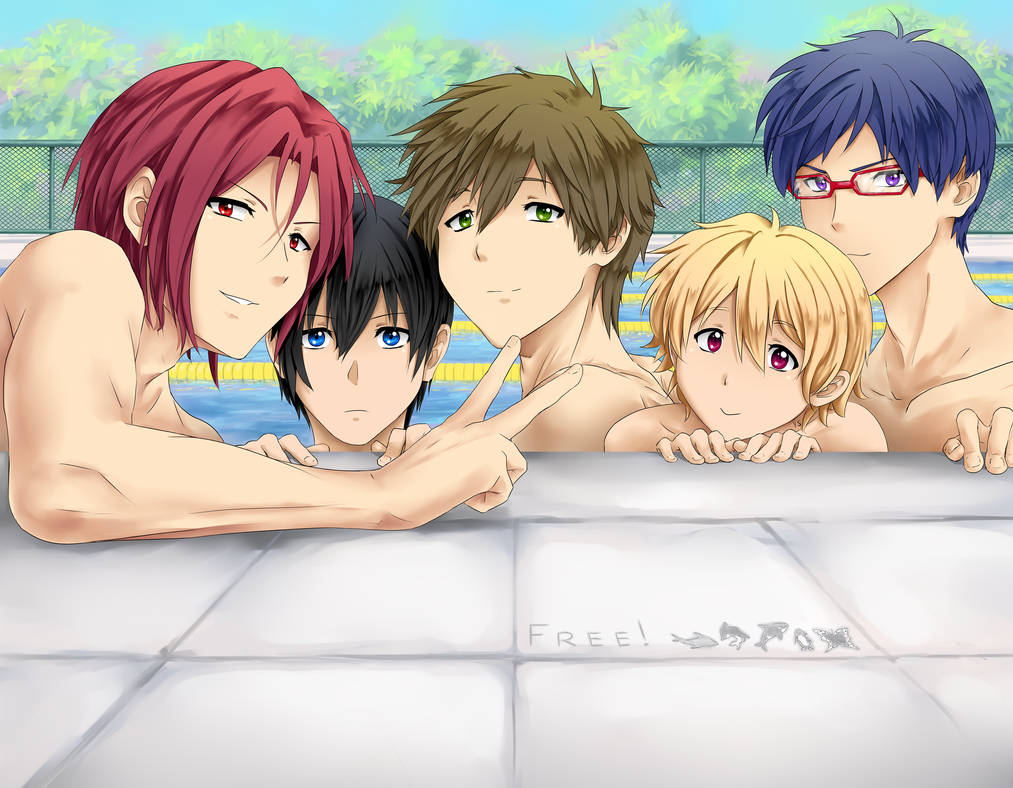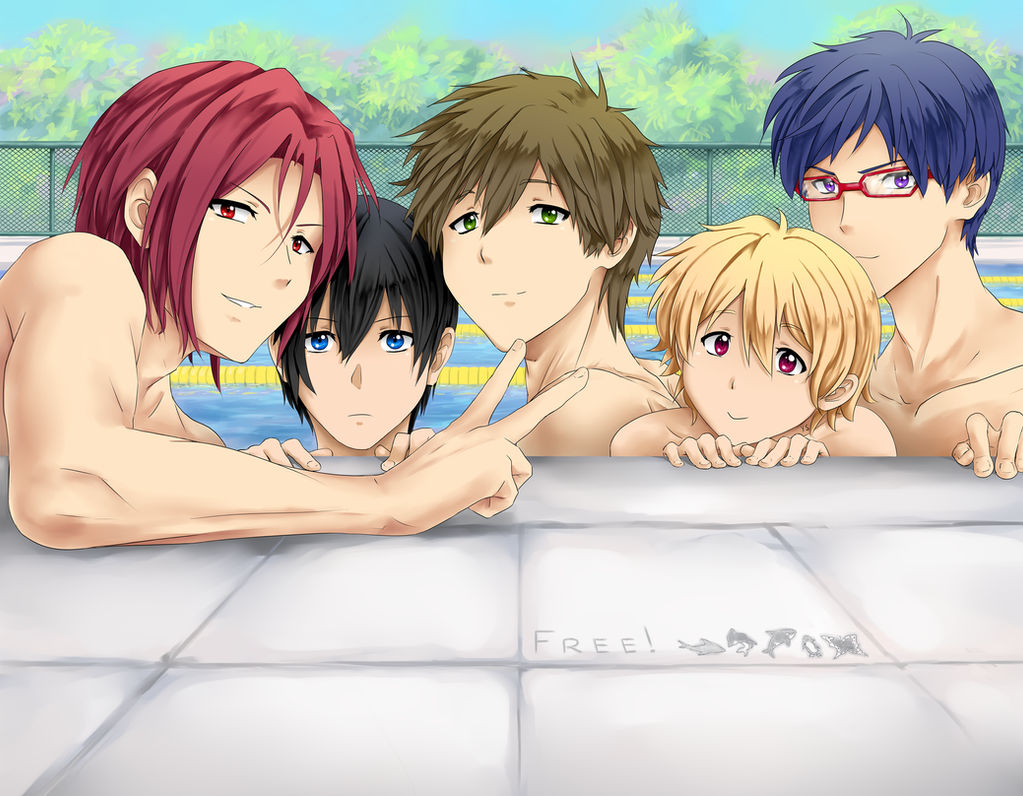 Watch
Available as a print from my store!
It's super hot here lately x__x So let's have some Free!
I tried drawing these
crazy
guys for last year's con season.
They're all super squished in there, but hey XD
It was a challenge ;v; I need to keep working on drawing male anatomy ;;v;;
This sold out quite quickly compared to my other prints! But I have it back in stock for now.
I haven't watched the series but I read enough about it on the wiki that I feel like I've watched it XD
Fun fact: My younger brother was on his school's swim team last year, specializing in freestyle. It was interesting getting to see the "real life" version of what is portrayed in Free!...though certainly not as glamorous XD
--
Tools: Paint Tool SAI
Commissions Info | Twitter | Tumblr | Store | Patreon | YouTube

Watch ittt. You will not be disappointed~ KyoAni delivered big time! It's gorgeous.

You drew them really well. <3 My fav is Haru here. I also really like how you painted the tile!
Reply

Reply