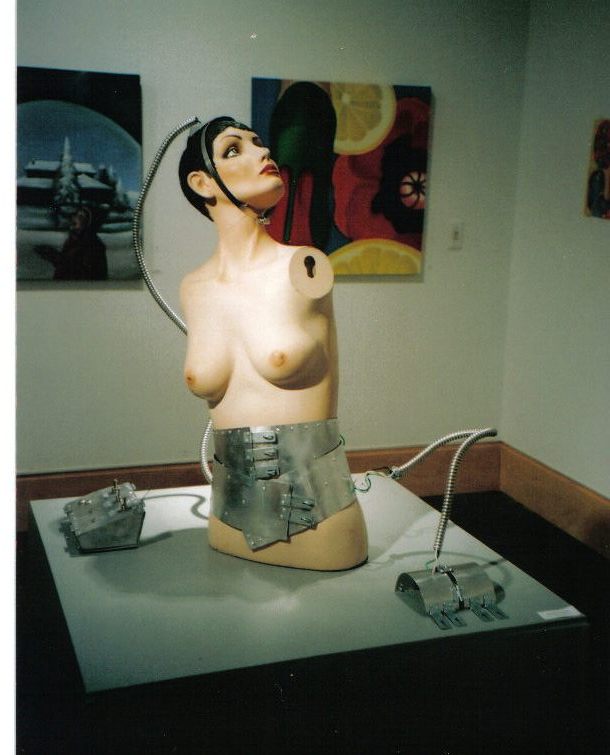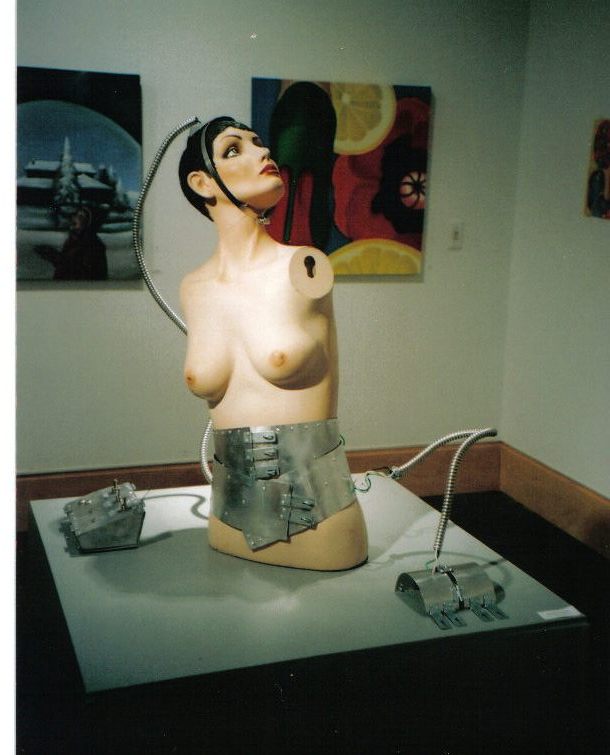 Watch
This piece is about anxiety. I was exploring the idea of control---do others control your anxiety? does your background? does your biological predispositions?
The piece consists of a brain cap for controling thought patterns, a belt in two parts for nausea and bowel discomfort, and a wrist band for pulse rate. Everything is linked together.
The other component is the Remote Control (?) Unit which has switches and dials to operate the separate parts of the body suit. The idea here is that you can give it to someone or something else and let it control you, or you can control it yourself.
The belt and arm bands would fit a ridiculously skinny person--this mannequin is hardly lifelike. The first belt is meant to fit directly below the breast. The idea was that the suit would be incredibly uncomfortable to wear. There are also spikes on the insides of the belt that dig into your stomach. The headcap has pieces that cut into your throat.


Want to see more views? Go to my scraps album.


It is made of aluminum and a few store bought hardware pieces such as switches, hasps, and a pipe clamp.