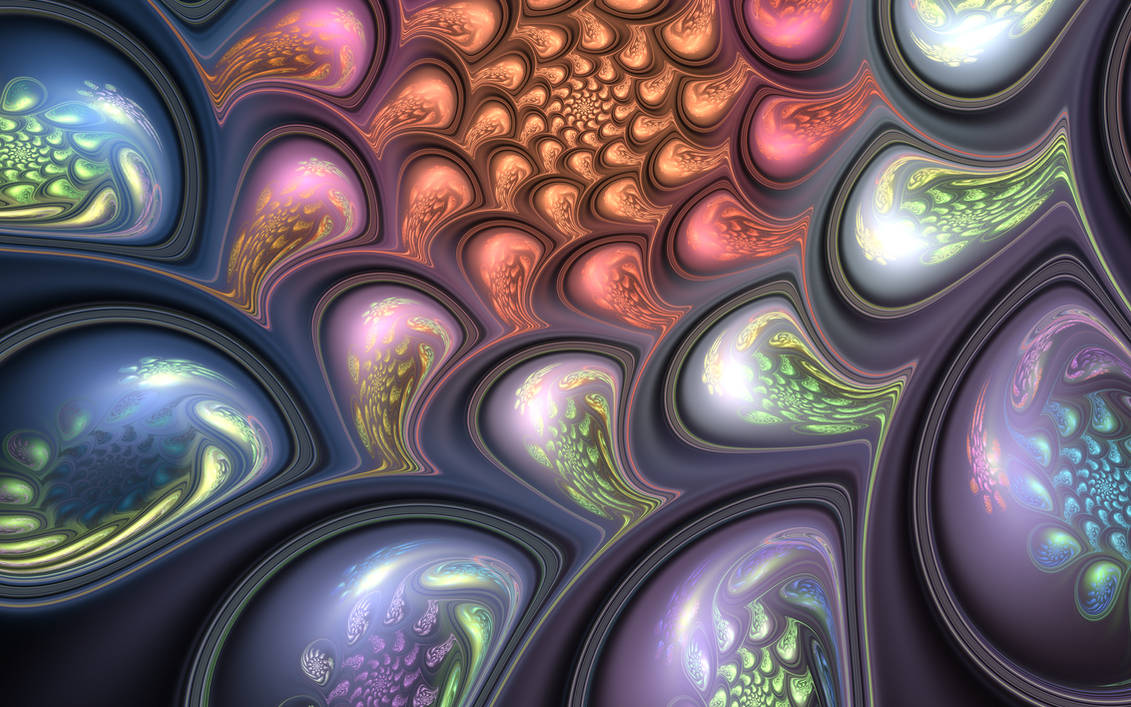 Watch
apo and chaotica

<flame name="WHORL GLOW" version="Apophysis 7x Version 15" size="3500 2187" center="3.70126973854203 1.69698601716539" scale="652.8865" angle="-1.87291282031512" rotate="107.31" oversample="1" filter="0.5" quality="50" background="0 0 0" brightness="12.9782608695652" gamma="1.9" estimator_radius="9" estimator_minimum="0" estimator_curve="0.4" enable_de="0" plugins="" >
<xform weight="0.5" color="0" noise="0.387" blur="0.349" gaussian_blur="0.265" coefs="1 0 0 1 -4.21404 0.812548" opacity="1" />
<xform weight="0.5" color="0.59" linear3D="0.174" coefs="-0.802235 0.958605 -0.958605 -0.802235 0.833848 -0.346971" opacity="1" />
<xform weight="10" color="0.286" symmetry="0.685" whorl="0.958" coefs="0.824788 0.543283 -0.543281 0.824791 0.328341 0.274309" post="1 0 0 1 1.528511 -1.293355" whorl_inside="0.178" whorl_outside="-0.233" opacity="1" />
<palette count="256" format="RGB">
343D466247298C4E25A33F3FB0437C8446796841946B4497
6D499169407C6C2243933722A02F2175311A640E0F210F0D
160F070D0D0F0D0D0F0F0F1114130F1B201C2F44335B5674
A87768BB8E57DB7A4DF17E3FE6802EE48437F29536F1964F
D85D96D65A96C45693A73688703C7C4A275D2E3D52294682
284F8A3D5699526BA45678B7A57EB3B493C2BB9CC5C59FC4
B494BDAB80ABBA74A8BD72AABD82B2B990BAAF95C25890C3
4777B54970B33C6DB03B649C355B99395B9B376EB14981BA
4B83BC508CC28CA8DAB9D3EEDCE5ECB7DCE2BF9FC4C172A9
C25692BE724EAB46348C4318745E255E905174AB58BEDD68
DFBB5DFAE25AF4EC5DFCF793FFFBA5F4EA6FCAE86298C862
3F7C430D3C5A141416221F2640334D6F4B7B97799FA19597
8DC2688BCC6474C4655C9A67527C783F869A426986385A97
385A993B569B533C945A458A60418F5F3F8B593A88614667
804676987AA0C76EA4D55794D55C54E1642EE67531DB6229
ED532DE0421FE13A34CE4034C84527D14E30CF653EC85C2B
C04732C63435BE122A6D06011B0B0E070707030000000300
0707090C0A0F0E09100F0F11191F1F10404C2246822F559C
31569D32579B35589C3658973759993D599A515B96654F98
6B449F7345909E5B91B074AAC88D8FF1A051FFD344F1F628
F2DE47F5CF4AF4C959F3BA39E78F2EBE8538C5763EB06F37
B46E299A5013893E1E5B361C291D0F1A1613261A1E532C1D
7433218A3B1D96491DC04728B659378F4B347F5E4D674896
6162A5507BC0609ACAB89DC6DBBFD8FFFDFFFAEBCCFFEEA3
F5D9B4DE659BE951A6E03FA6C75392884661362A42201E21
1918161717171719161A1C1B1C1D1F27383F3C597B355E8A
2F57923447814A32806C2F7DBB0542C2082FC71537DF2A1F
E75A25E87C31EC8A31FF8338F07C41CA548E9C4F97784192
5F429243548A3D5D98365E922859791E3D522F2138282329
2523263623393534305C2E1E65331A6E3F139F3E09BF4C20
CB4A22D45123E27A31F1902FEC9E39F5A641EF9E33E29128
AA73338F5527764C22633C1D312B393533482A404B314C57
</palette>
</flame>

Reply

BEAUTIFUL. Thank you for sharing



Reply

wow, outstanding. I love it. The design is great and those colors are so beautiful. It really draws you in. I think I'll try it. If I get any good results, I'll p.m. you before I post it.

Reply

Ooooh... I was able to load this into JWildfire with no issues. NOW I CAN PLAY!

Reply

I've never been able to get the glossy plasticky look. Good job!
Reply


the params are there!

have fun and thanks!
Reply

Reply

gooey plastic!!!!!!!!!!!!
Reply