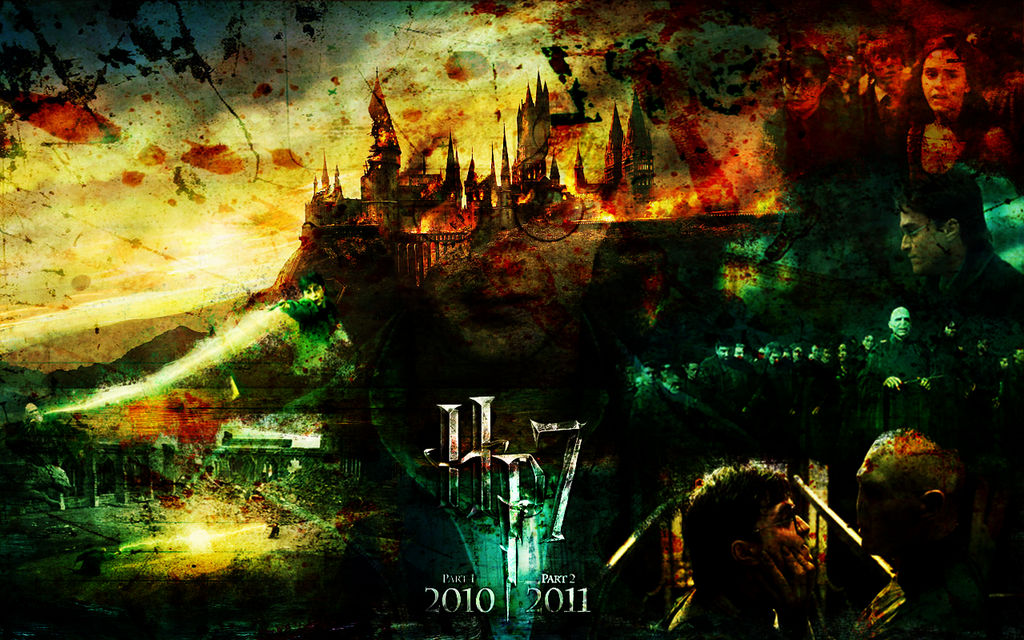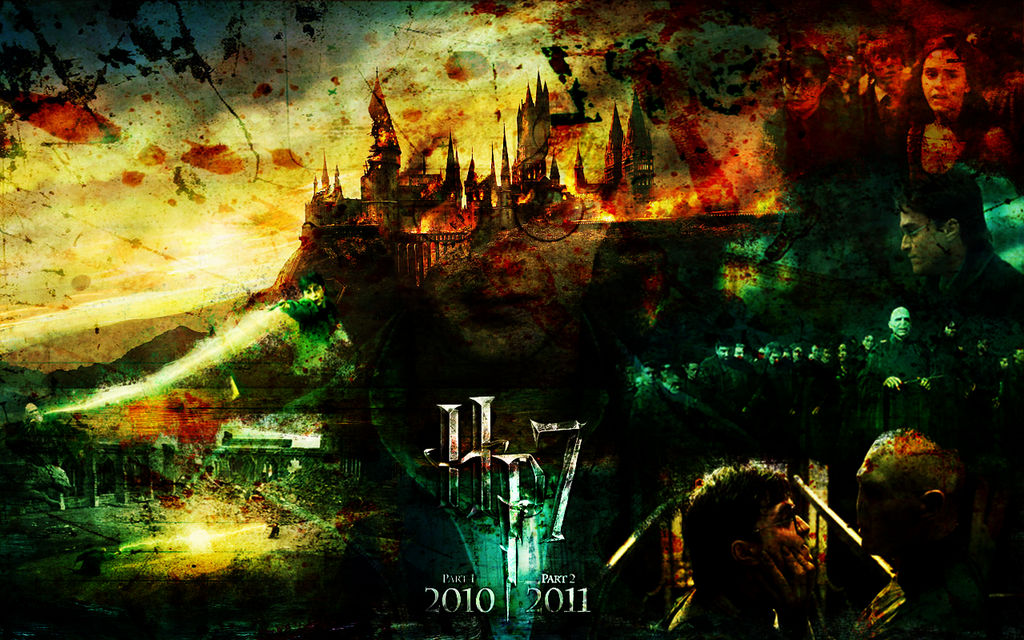 Watch
Download = better.
For this approach I sort of wanted the pictures to blend together, but also act like a Where's Waldo kind of feel, like those pictures where one person might have one interpretation and someone else sees something entirely different, or maybe just doesn't catch that Harry and Voldemort are duelling on the right above the courtyard picture etc.
Finished (for now). All photos taken from the first official Deathly Hallows trailer copyright Warner Bros. Studios.
Original 1280x800.
Textures by:



Reply
Great Image, I really like how it turned out and I think it perfectly portrays everything this last book/movie is about in one picture

Reply

Well thank you.

I was trying to go for a bit of a 'Where's Waldo?" type feel where you may not see everything your first time around and actually have to look for things. Half the time when i go back and look at this I remember that there are more hiden pictures on the left. Lolz
Reply

Reply