This is a club for those of us who are constantly using stock from my personal favorite,

suicide-stock

. This is like a fan club, but instead of just drooling over how beautiful she is, we will be showing what we can do with her wonderful stocks.
TO JOIN: Add the club to your DevWatch list, and then leave a comment on a journal entry here with a link to your own

suicide-stock

manipulation; as soon as the club watches you back, you're in! Simple as that. And I would really appreciate it if you add a link to the club in your sig and/or journal, just so I can recruit some more members.
:!:

We have also been having issue's with

's being faved through Suicide-StockManips, PLEASE i cant say it enough in respect for the artist and the time and effort they put into the work, if you could visit the page of the artist to

that would be awesome!

:!:
If you are a member and you would like to add your manip of suicide-stock to the gallery, send a link!
2 deviations per week per deviant
Deviant Art has been having some technical issues. One of these is that notes will appear in the message centre but cannot be read. For this reason, please do not send submissions or questions through a note. Leave a comment on the most recent journal. Thanks

Special thank you to all who entered we have seen some wonderful art displayed here for this contest!! Stay tuned for information on the next contest!!

DRUM ROLL PLEASE!!..... (to view the deviations, right click the thumb photo and choose 'Open Link in New Window')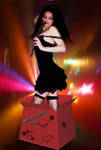 IF THERE IS ANYONE INTERESTED IN CO-ADMINISTRATING THE CLUB PLEASE LET US KNOW. THE FOUNDER (darksideofthemoon420) MAY BE UNABLE TO MAINTAIN THE CLUB FOR SOME TIME DUE TO COMPUTER ISSUES.

get stock here:


admin.:

/

Members: