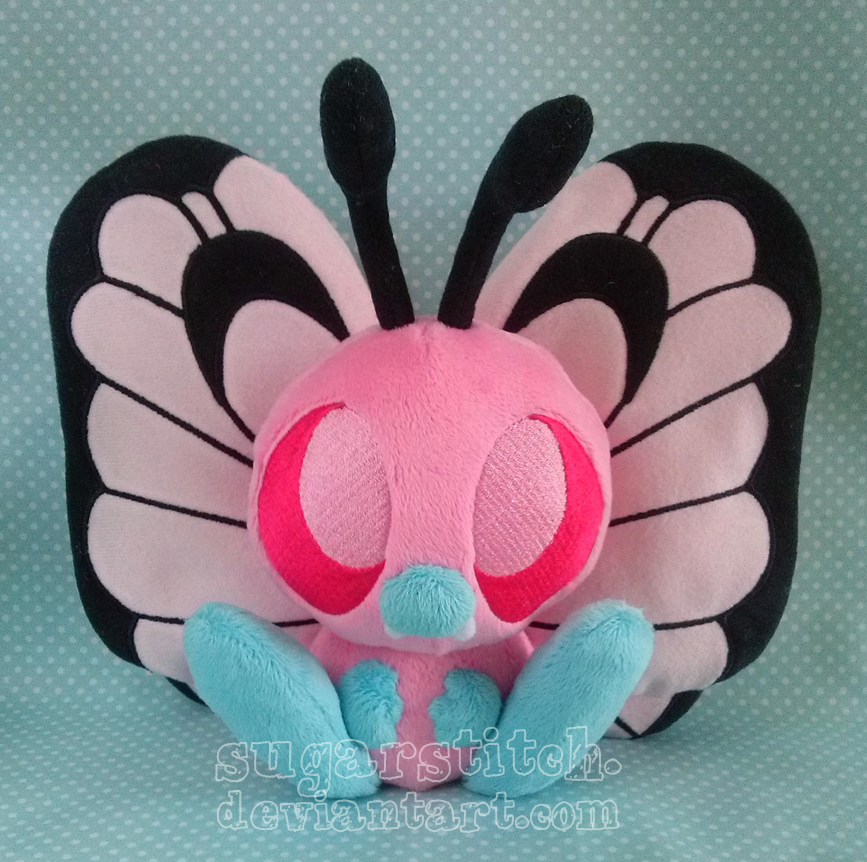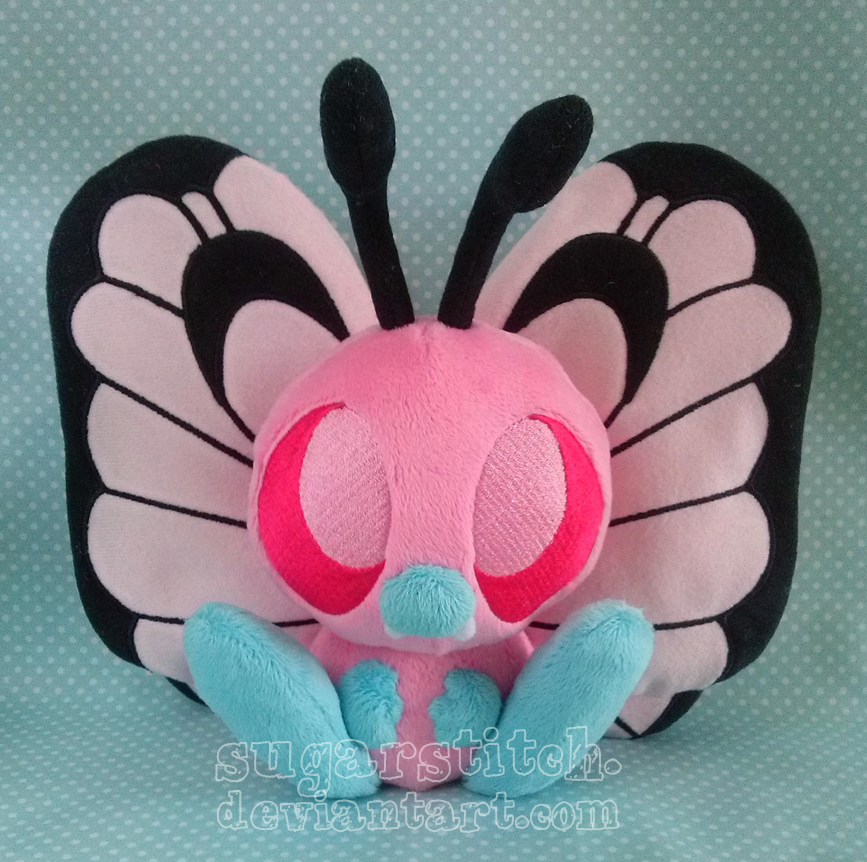 Watch
Character:
Butterfree (Pokemon)
Materials:
Minky, suedecloth.
Size:
6" from top to bottom, 8" including antennae, approx 9" wingspan.
Words can't even. I am
so
ridiculously happy with how these guys turned out. By far my favourite pattern I've made, and it is going to be
so so
incredibly hard to let these guys go. I'm definitely going to have to make one if not both again to keep for myself. Even though I barely ever use it in the games, I've always been really fond of Butterfree. The episode 'Bye Bye Butterfree' broke my poor little heart as a child, so making these guys was a massive kick in the nostalgia.
It was actually pretty funny, when I posted a WIP of Ash's Butterfree on Tumblr a while back, someone reblogged it and added that they hoped I wasn't going to be making 'that stupid pink one from the anime' haha. Personally I love the pink colouring (even if she wasn't that nice at first in the episode) and much prefer it to Butterfree's shiny form in game.
Butterfree is made from paris pink and topaz minky. Her eyes have been machine embroidered. The wings are made from baby pink and black suedecloth and the markings were done with machine embroidery and applique. Her little teeth and antennae are made from suedecloth. Her wings are stuffed with quilt batting.
Edit: SOLD
Butterfree and Pokemon belong to Nintendo.
Plush is by me.
Like my work?

Facebook:
www.facebook.com/SugarstitchPl…


Etsy:
www.etsy.com/shop/sugarstitchp…


Tumblr:
sugarstitchplush.tumblr.com/