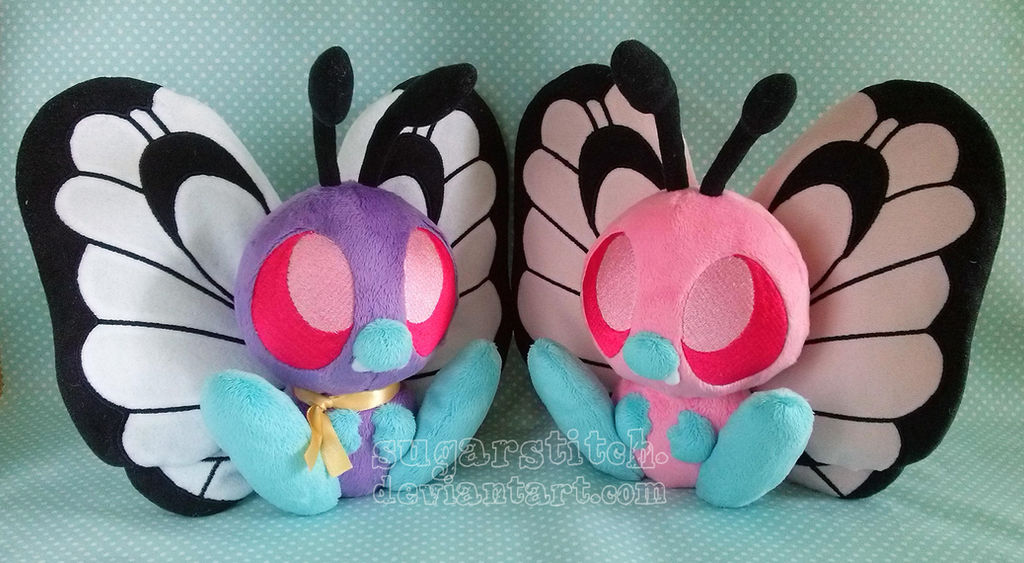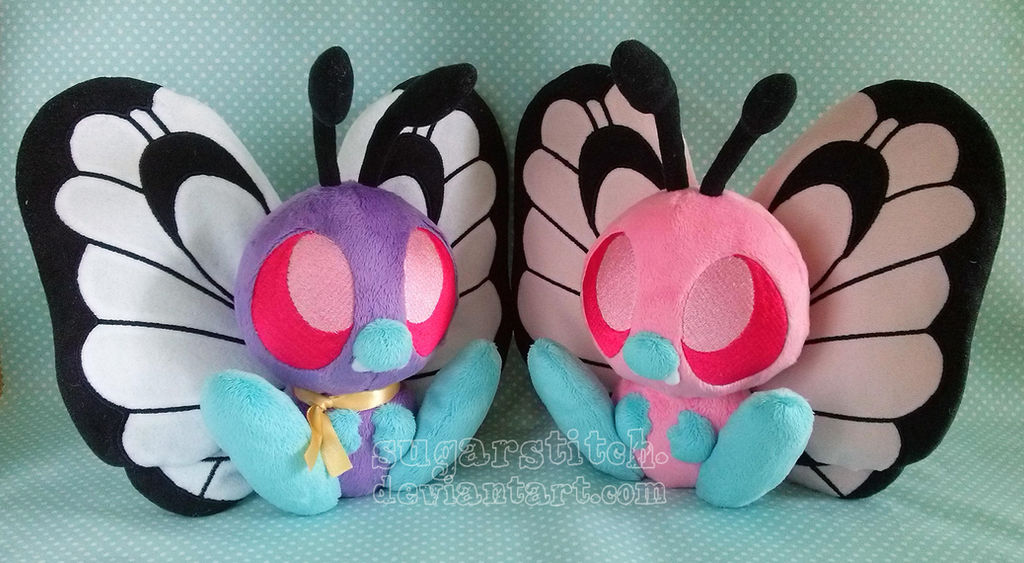 Watch
Character:
Butterfree (Pokemon)
Materials:
Minky, suedecloth.
Size:
6" from top to bottom, 8" including antennae, approx 9" wingspan.
Words can't even. I am
so
ridiculously happy with how these guys turned out. By far my favourite pattern I've made, and it is going to be
so so
incredibly hard to let these guys go. I'm definitely going to have to make one if not both again to keep for myself. Even though I barely ever use it in the games, I've always been really fond of Butterfree. The episode 'Bye Bye Butterfree' broke my poor little heart as a child, so making these guys was a massive kick in the nostalgia.
Edit: SOLD
Butterfree and Pokemon belong to Nintendo.
Plush are by me.
Like my work?

Facebook:
www.facebook.com/SugarstitchPl…


Etsy:
www.etsy.com/shop/sugarstitchp…


Tumblr:
sugarstitchplush.tumblr.com/

Daily Deviation
Given 2015-01-05