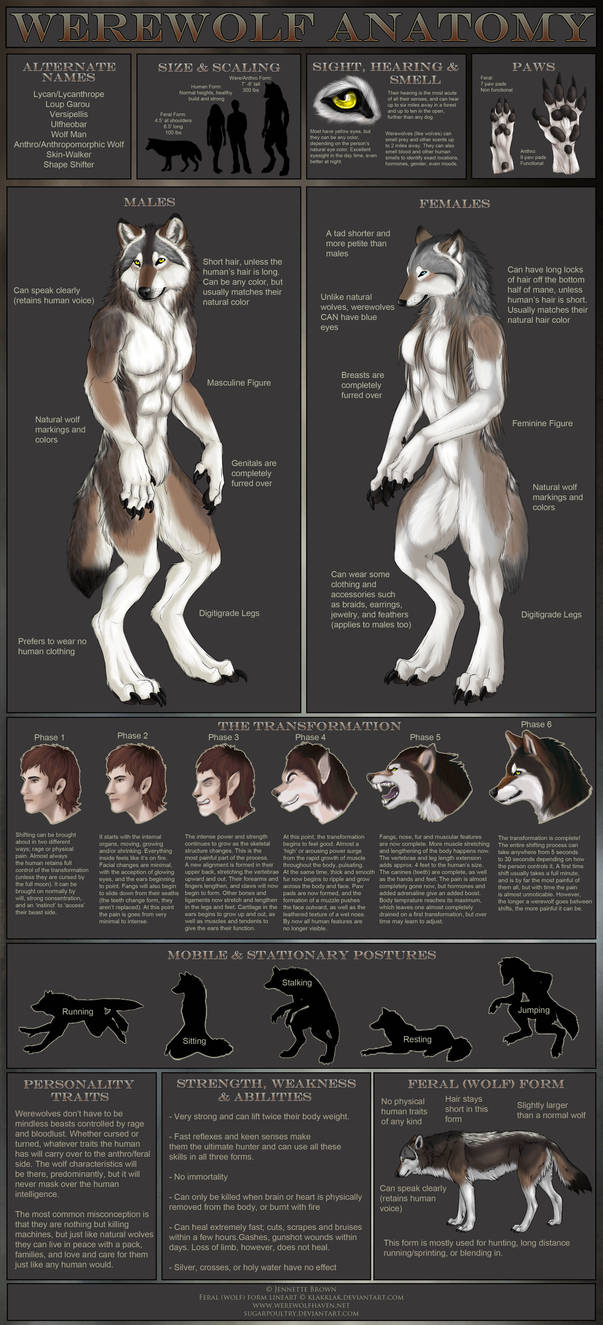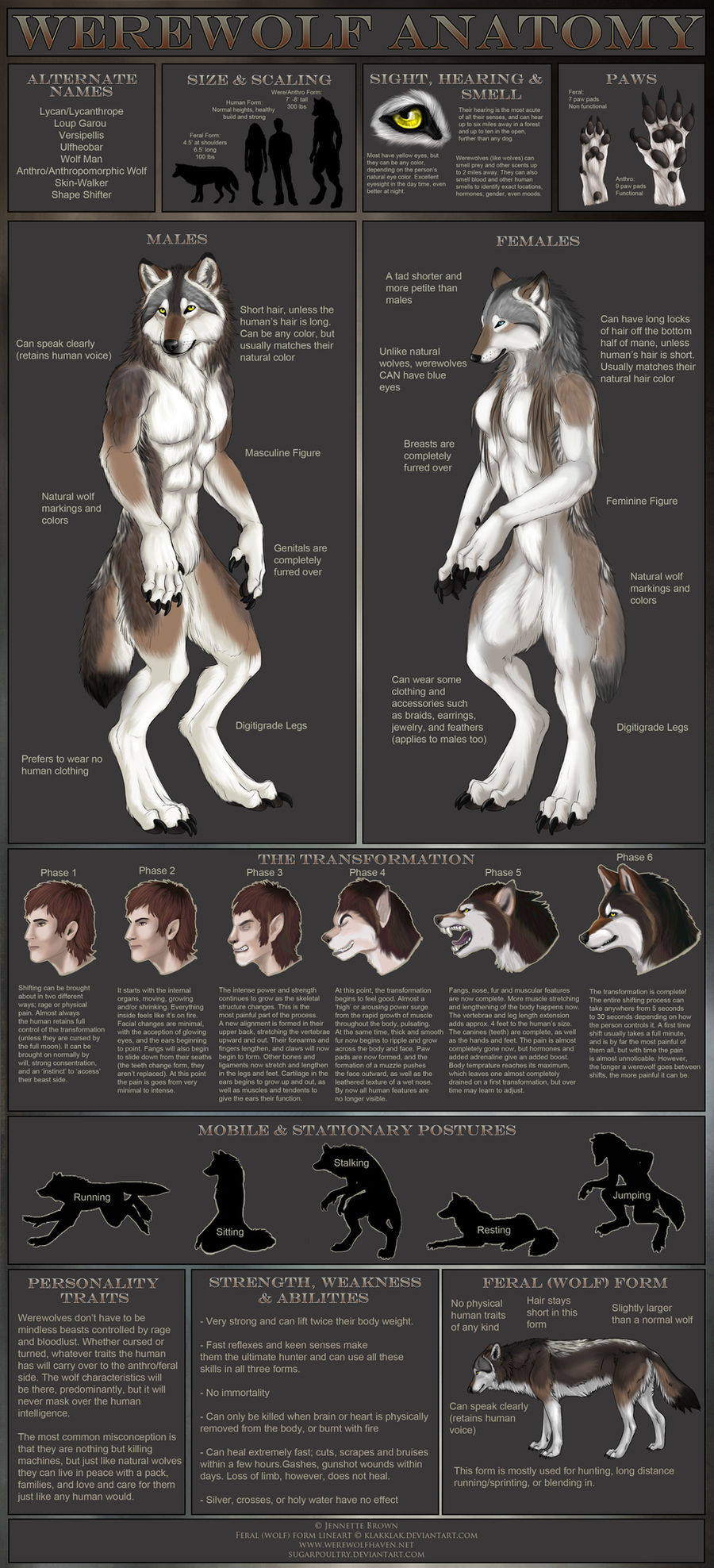 Wow, thank you so much for all the views and favs! Much thanks! I appreciate it!

EDIT 1/24/11:
FINALLY updated!!! I've been wanting to do this for over a year and I finally got the motivation to do so! I think the improvement was definitely needed!
Credit for the feral (wolf) form goes to

. I used her free wolf template:
fav.me/d36n7hl
Thanks!

EDIT 12/12/14:
You can finally color the male and female linearts!!!
Anyways, I hope you enjoy! I really had fun re-doing this! I'm surprised and honored at how popular this guide has become, so thank you all so very much for your support!


This goes right along with the

Werewolves 101 Guide!



Werewolves 101Werewolves 101 (according to me)
About Werewolves
    They are simply humans with the ability to shift into a werewolf or wolf. To some, its the other way around. The human is actually their mask, or camouflage. It is what keeps them safe from man (who they believe are the real enemies), though not all werewolves believe in this.
     Werewolves have two basic forms, the feral (wolf) form, which is the natural wolf to blend in better with nature and their ancestors, then there is the anthro form, which is the bipedal werewolf form.
     Werewolves take pride in their heritage and prefer to live in the wild like their ancestors, the wolves, do. Some prefer to live in packs, others on their own. They need to stay safe from humanity and their identities must be kept secret.
     
Werewolf Mythology
     According to very old legends,
Here is an interesting look in the "evolution" of this deviation:
________________________



You can only use this as a GUIDE
or concept REFERENCE for your werewolf characters,
novels, RPGs, etc., but do not re-post this actual
anatomy sheet, images or its text ANYWHERE without
my written permission!

©2009 - 2011 Jennette Brown
DO NOT
post this in your own galleries, websites, forums, etc. without my permission!
If you wish to feature this deviation somewhere on deviantart, please let me know where.
________________________

DISCLAIMER: These are my personal opinions of werewolves and I do not list them as facts. This is all for fun and creativity.

Please don't flame or complain to me if it is different from your views. You have your opinions, I have mine. Respect that. Such posts will be reported as spam.
The owner of this deviation has disabled comments.