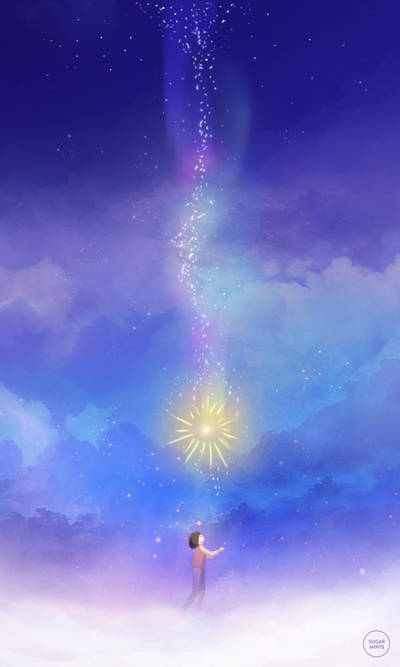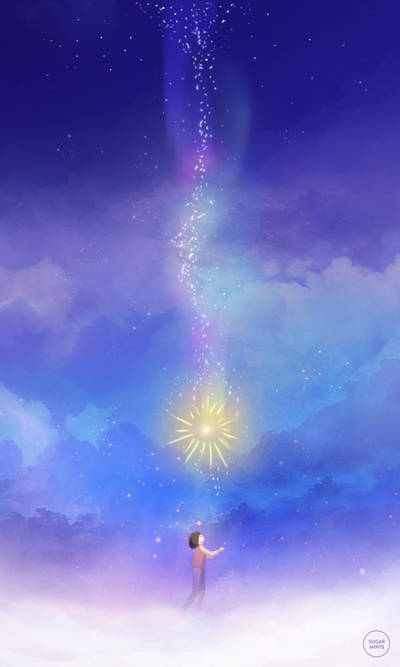 Watch
More Studio Ghibli fanart x)
This is young Howl catching a falling star aka Calcifer~
This is the scene if you wanna take a look:
31.media.tumblr.com/tumblr_mc9…
More Ghibli Fanart:
--
Please do not use, edit, or repost my artwork without permission.
Tumblr
|
Facebook
|
Shop
Your use of light and colours is really quite beautiful, and i love the texture of the clouds and their different shades of blue and purple. Also I like how Howl himself is very small in the image. To me it shows how small he was in the world, and possibly how lonely until the Light of Calcifer came into it.
This is really beautiful. The combination and flow of colours is gorgeous. I love the soft mist/clouds at the bottom, and how the eye follows the trail that Calcifer leaves as he falls. Really a beautiful piece, and one you should be proud of

The Artist thought this was FAIR
8 out of 8 deviants thought this was fair.