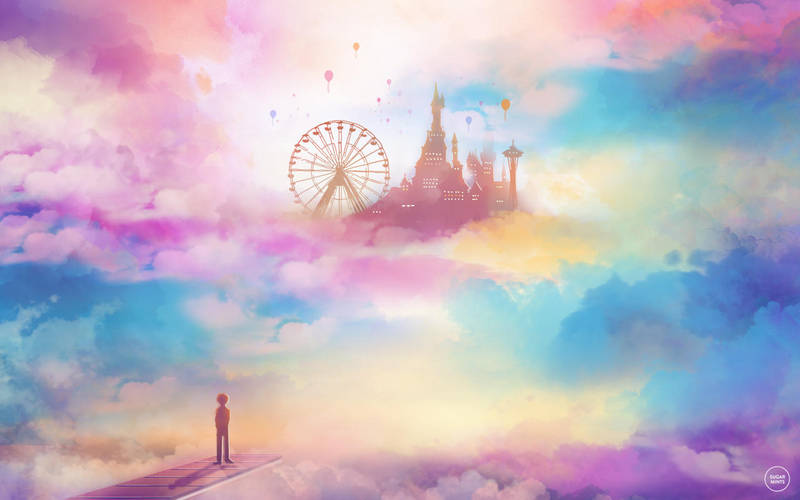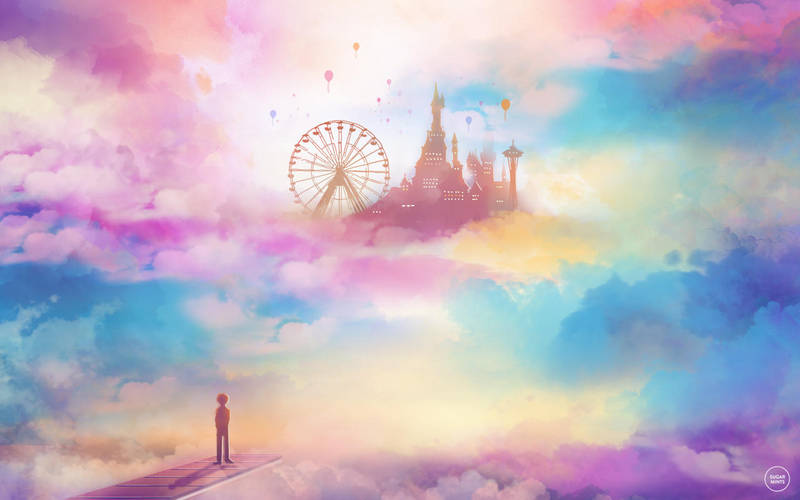 Watch
Daily Deviation
Given 2014-04-01
I had a hard time choosing only one deviation from this artist's gallery. All her artworks feel like out of a dream! Her use of colors and forms is almost ethereal.
Suggested by several deviants.
above and beyond.
by
sugarmints
(
Featured by Thiefoworld
)
This is a very creative and original piece. The way the clouds are drawn makes it feel like I myself am nearly sucked into the picture! The carnival in the back gives a fun feel to the whole thing, especially with the balloons that are flying up. The colors you chose for this are perfect! The way all of the colors fade out is beautiful, and the way they were mixed makes it feel pretty real. The lighting is amazing too, except for one part. The way the light peers through the clouds above the carnival and below the cloud its on makes it look sort of like there are meant to be two suns unless the sun is supposed to be glowing that much. The top and bottom left could have used a bit more fading in the back though. Overall, very impressive! It is really inspiring and gives a deep emotion for all dreamers.
The Artist thought this was FAIR
39 out of 39 deviants thought this was fair.
There have been many experiences in life which I feel must remain just memory, because trying to repeat the feeling would always fall short of the original experience. This always leaves us with a longing.

Once again you take a complex concept nd portray in in a stunningly beautiful, deceptively simple image. Your play with color is as usual stunning, with an ethereal quality. The end of the walkway emphasizes the difficulty in recaptureing the memory in dream state.

However the yellow tones at the walkway end seems a little out of place. I think it might have been more effective to go from slightly darker tones at the end of the walk to a brighter yellow near the carnival. As in looking back to a happy time.

Regardless of the above suggestion, your rendering is beautiful, simple and tels a story of a "paradise lost". A masterful job!
The Artist thought this was FAIR
24 out of 24 deviants thought this was fair.