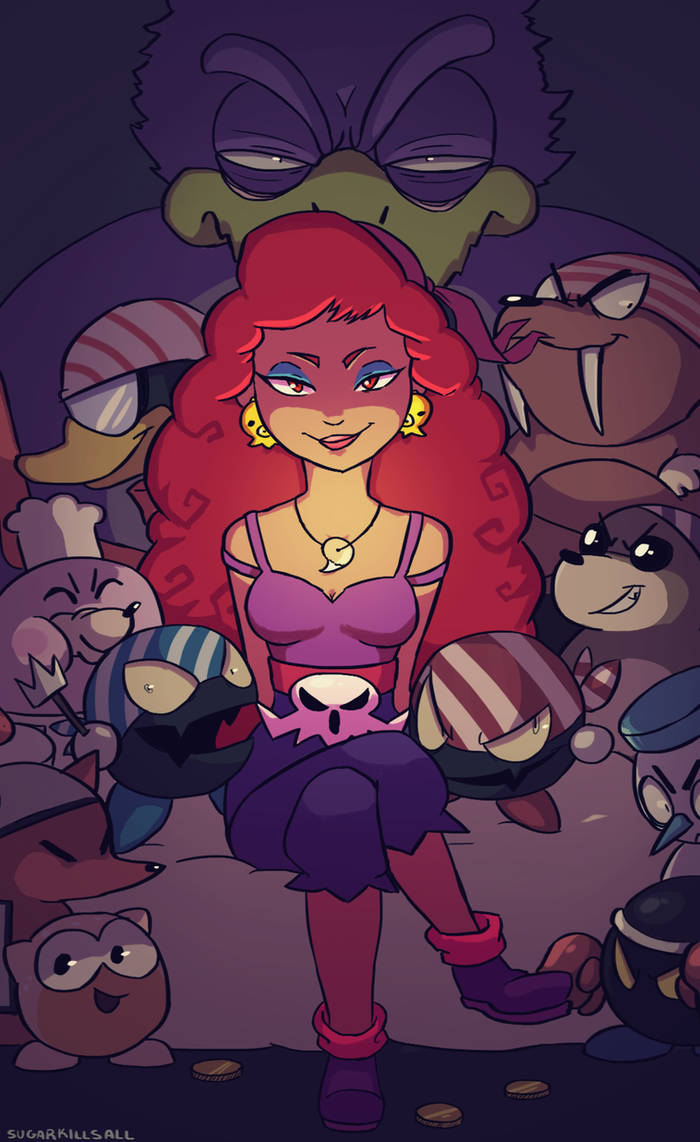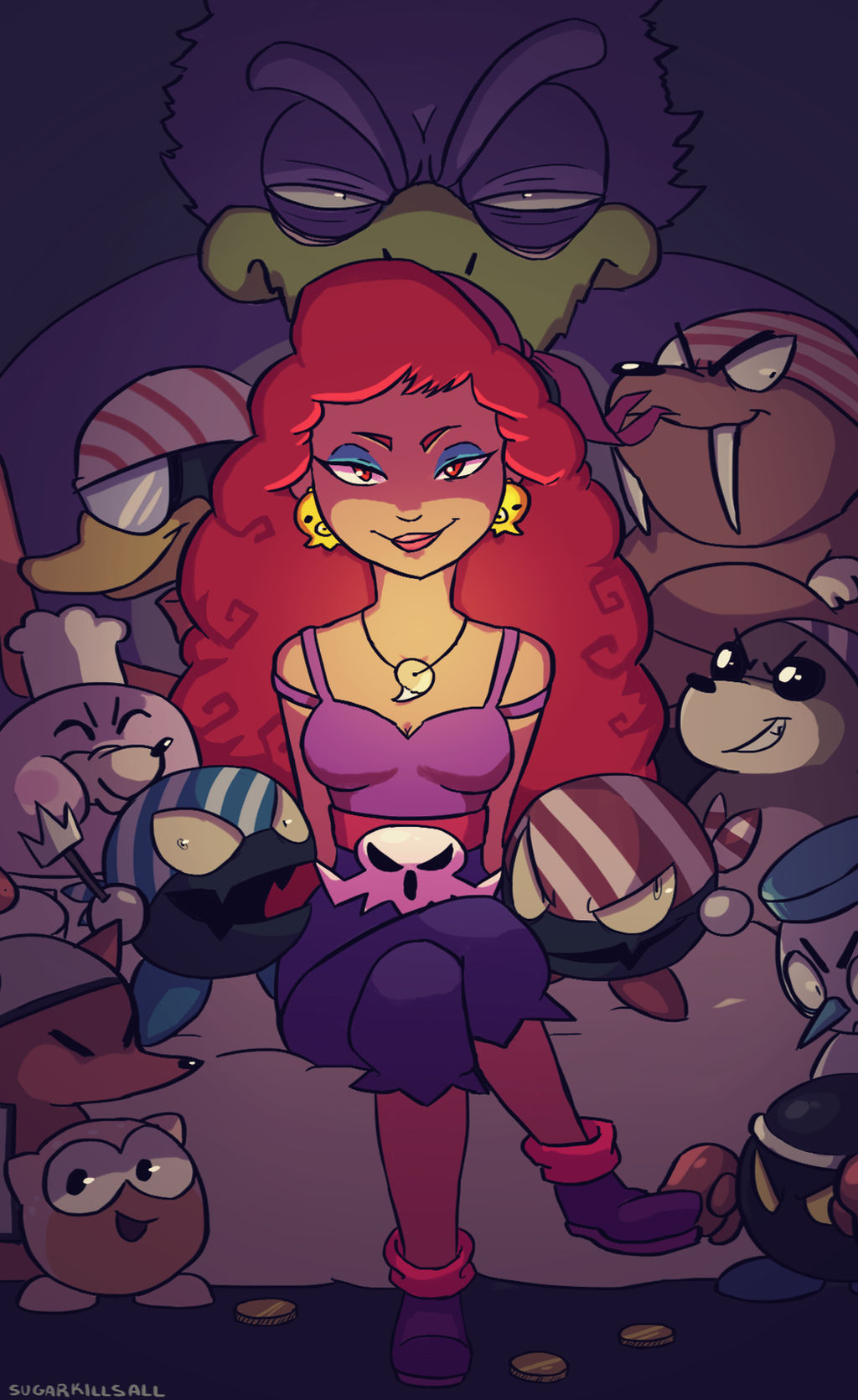 Watch
Been wanting to draw this fiiiiine lady for a while now and I really like how this turned out

I realized too late that the Banderinos from Wario Land: Shake It weren't part of the Black Sugar Gang so thats why the two gooms are some sort of weird hybrid b/c idk it looks cool.
Also I might have forgotten a couple members, it's really hard to tell who's part of her crew and who's not.

This deserves like so much love ;w;
You're one of the few people I've seen that actually bothers to include her gang, it seriously gives her that perfect feeling of being the badass Captain she is

not to mention it makes a wonderful tribute to WL being the awesome game it is! Love how you drew these guys even if they didn't have a proper artwork, amazing work here! <3
Reply

ahhh thank you!
I love Syrup and her gang so much, I wish they got more love. I'm super glad to hear you like them too!
Reply

She sure Is looking forward on her next scheme!
Reply