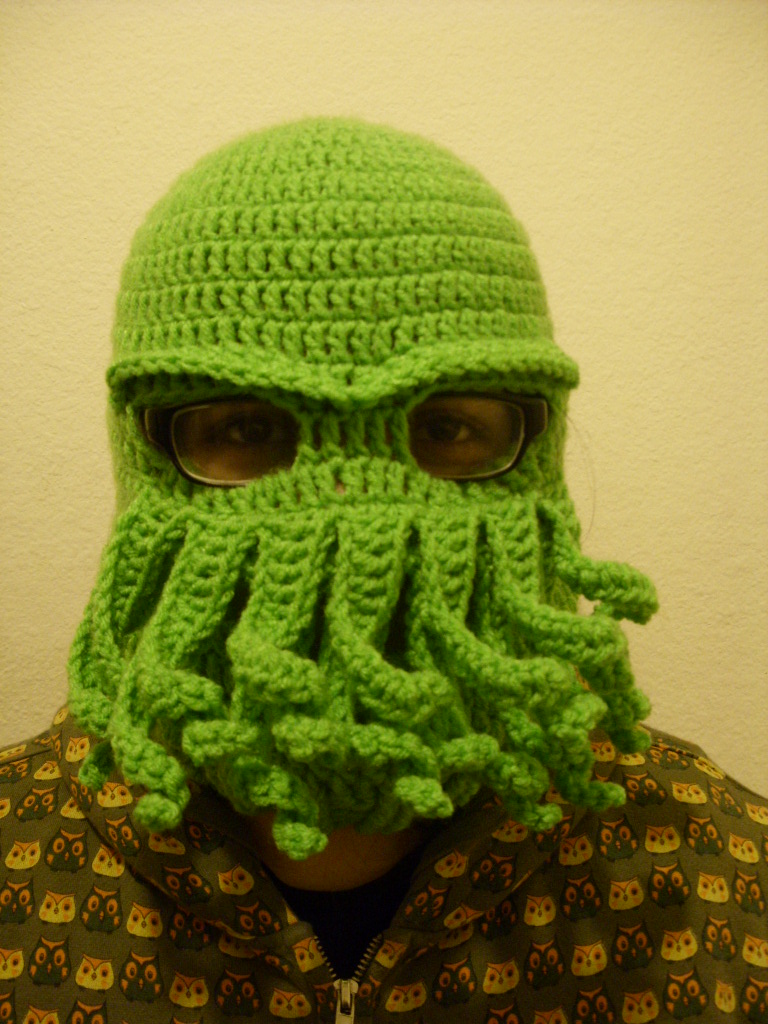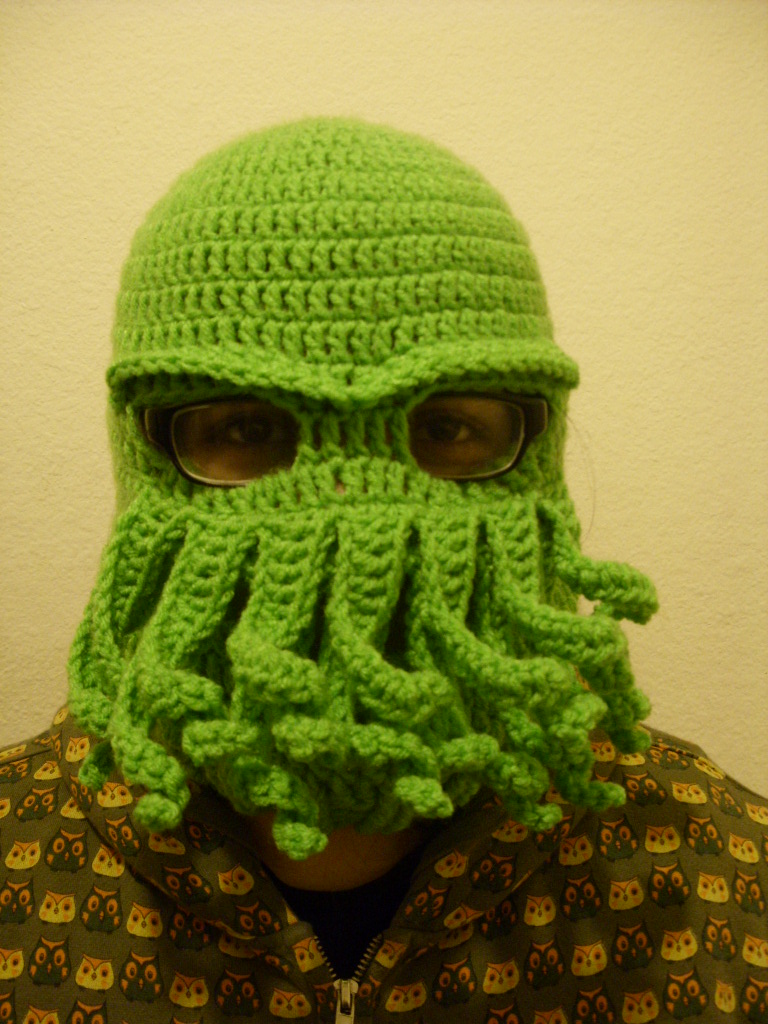 Watch
wellp i got a bunch of people from

posting a link to my convertible ski mask pattern on her flickr, this is to show it can be done from the pattern! i did my tentacles and brow a bit different though.
this is the link to my pattern if you want to make one!
[link]
i omitted a round of increases from the pattern to make this one because it's not as convenient to fold up so it doesnt have to be as loose.
this is

's version
[link]
if you make one i would love to see! send me a link please!
also if anyone knows the company that makes these hoodies, please tell me, they're so comfy.
EDIT: WOAAAHHH!!!! My first daily deviation! wowee! thanks! i was wondering where all the faves and comments were coming from!
OTHER EDIT: i made the tentacle add on pattern and here it is
[link]
Daily Deviation
Given 2010-02-24
The suggester said:
"Cthulhu Ski mask just makes me smile every time I look at it. Not only is it fun design, but the craftsmanship is excellent; it just looks perfect. The tentacles curl, adding life and personality. Even a glasses wearer can enjoy this, which is not common in most ski masks!"
You may want to check out the rest of =
Sugarcoatidli3z
's gallery, too. (
Suggested by CarpeVita and Featured by MyntKat
)