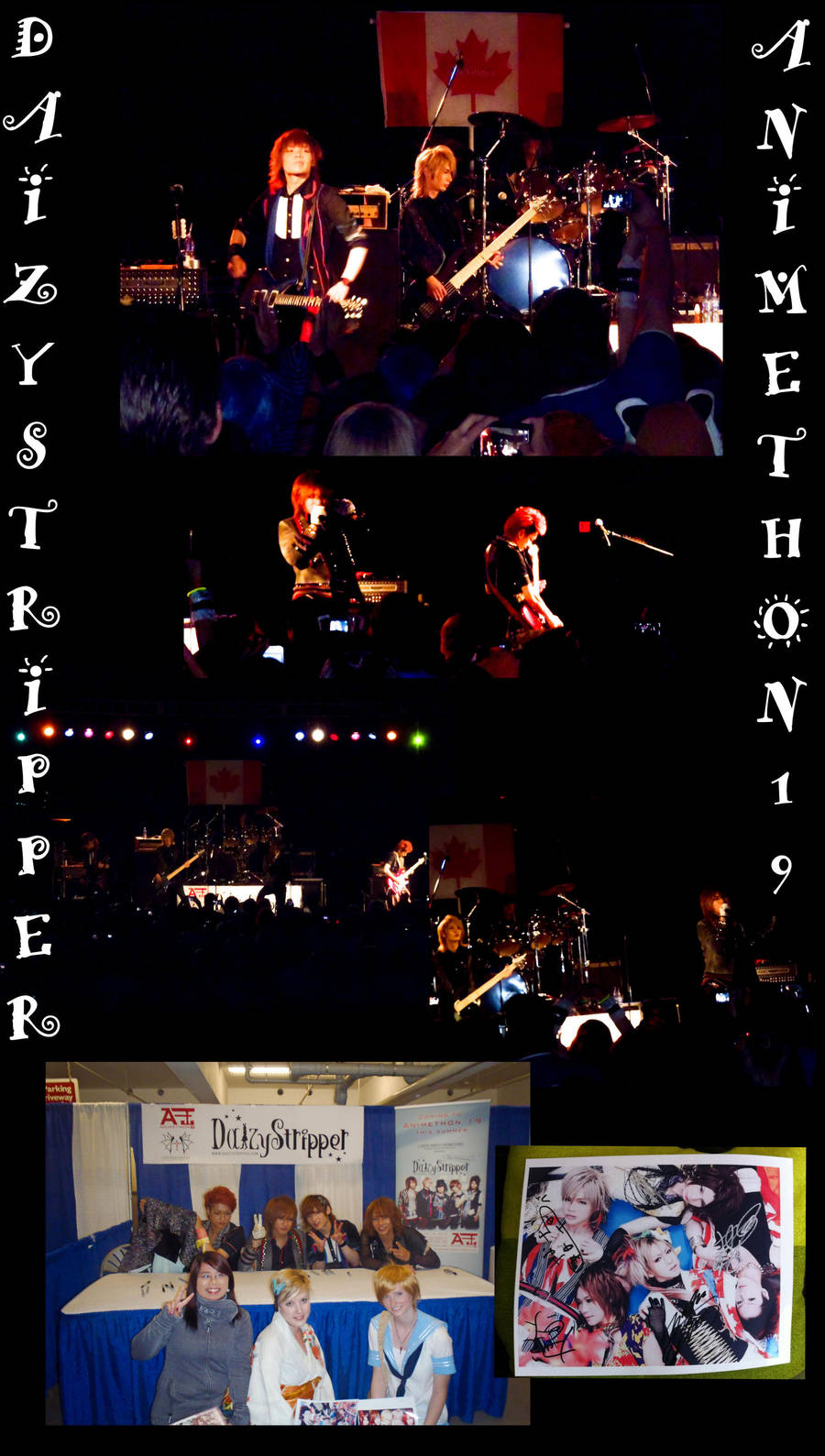 DAIZYSTRIPPER concert!! They were great! I completely fell in love with this band! THEYWERESOCUTEOMGIJUSTWANTEDTOSNUGGLETHEMANDBOTTLETHEMUPFOREVERTOKEEPINMYHOUSE. The lead singer has the most adorable giggle... it actually made me squee outloud. For reals folks. A-FREAKIN-DORABLE. They sounded pretty bad ass if I do say so myself."ARE YOU ENJOYING?! WE LOVE CANADA! I CAN'T HEAR?! ARE YOU ENJOYING!?" "SITTING PEOPLE, ARE YOU ENJOYING?!" "SHUT UP STANDING PEOPLE, ONLY SITTING PEOPLE!" "NOW ONLY STANDING PEOPLE!" They had fun bossing around the audience. :3
We all demanded an encore of course; when they came up again one of the guitars weren't working, so while everyone was shouting for an encore the lead singer with a big smile on his face shouted "SHUT UP YOU BABIES! YOU GET YOUR SONG!"

I wanted to buy their CD but they sold out before I even had the chance.
While we were in line the girl in front of us was kind enough to give us one of her posters she had printed! YAY! Once it was our turn the base guitarist had to take a leave so he gave us hugs WHICH THEN TURNED INTO HUGS FROM ALL OF THEM! OMGYEY.

SERIOUSLY IT HURTS THEY ARE SO CUTE.