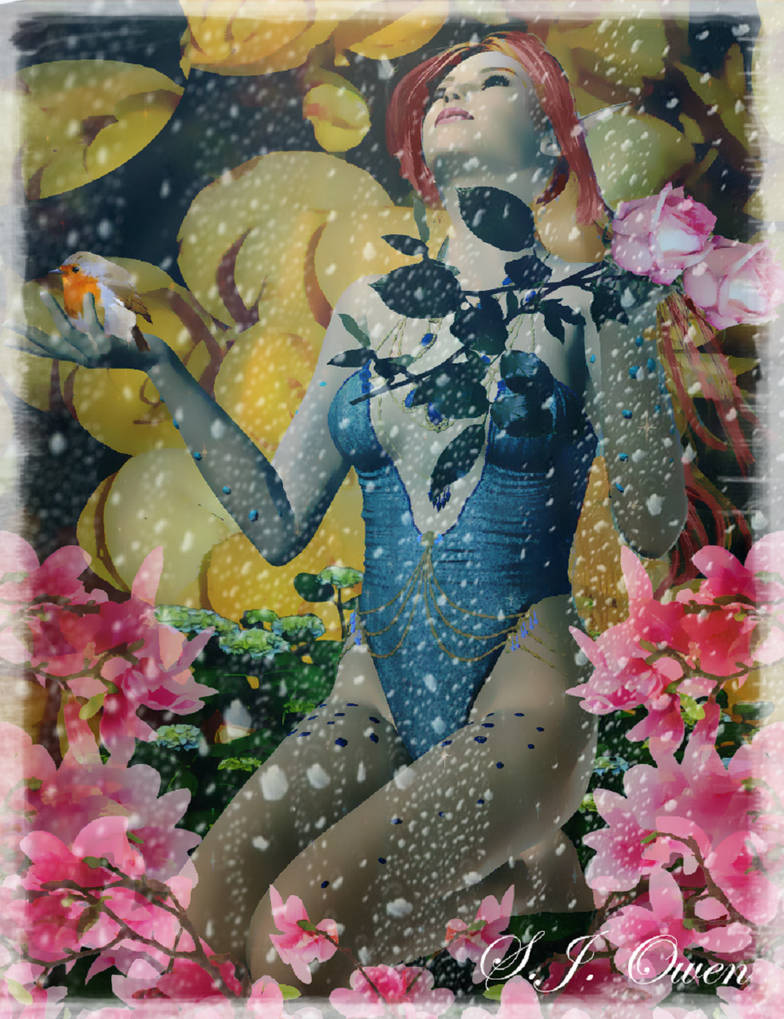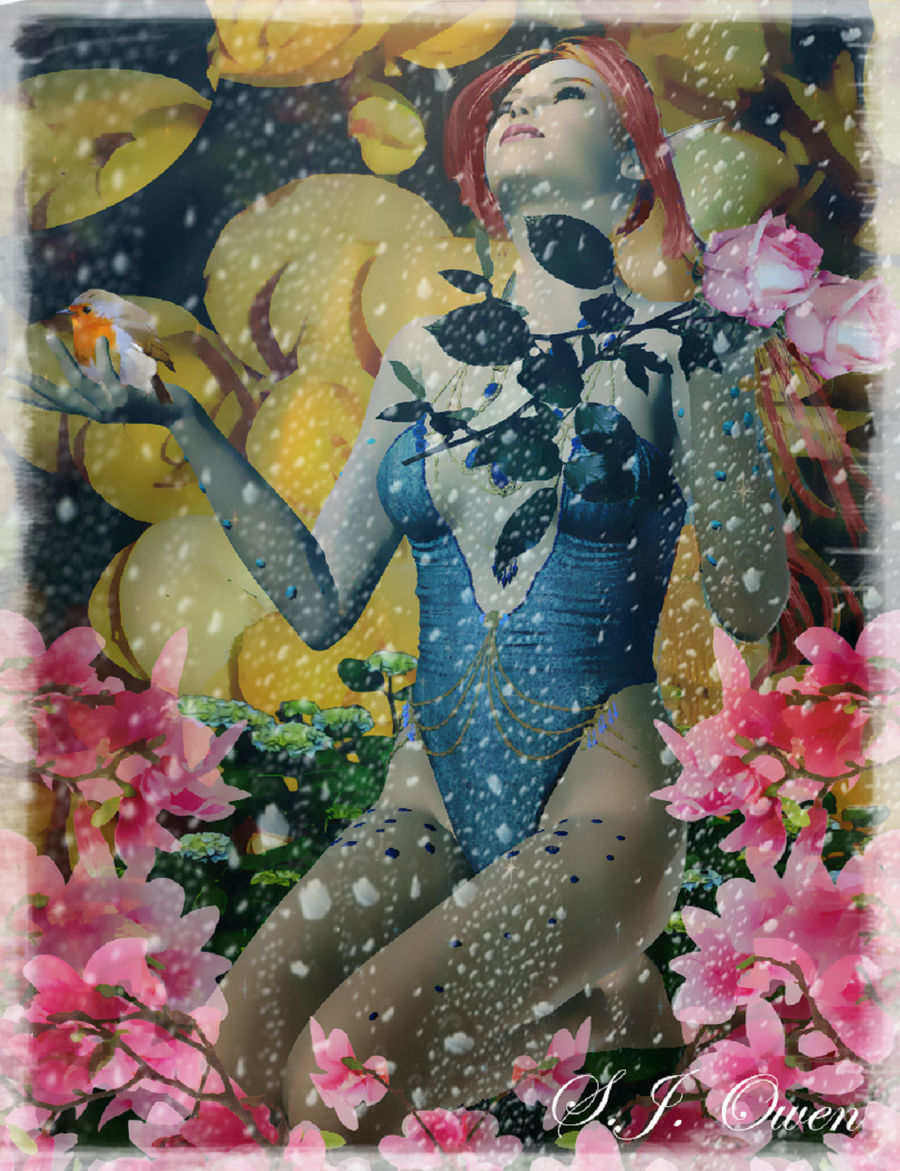 Watch
fae stock request 08
The original was never to my satisfaction, layers made no sense to me. Fae is the keeper of the garden where she lives, they need rain, hence, she makes a request.
Yellow flowers were from my son's wedding.
This time I used PSE 13 and Kvad Pro. for the extra flowers, rain and frame.
Stock suppliers-

Very pretty!

Reply

Reply

Reply

really nice work sue i love it


Reply

I'd never have guessed it was a photomanipulation, looks like a digital painting
Reply