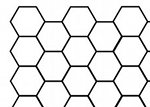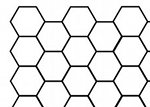 Watch
5/8th inch, portrait orientation, US Letter Size Paper game hex grid, un-numbered.

Use for wargames with 1/2" counters, or use for your RPG battle maps!

Feel free to edit in Inkscape to suit your needs!

Danke schön, darling danke schön. Thank you for all the joy and pain. Picture shows, second balcony was the place we'd meet
Second seat, go Dutch treat, you were sweet. Danke schön, darling, danke schön. My heart says danke schön. Danke schön, auf wiedersehen
Danke schön.
Reply

Don't mix bourbon and vodka after gin folks....

That, or you are a really hardcore wargamer in search of some blank hex sheets.
Reply