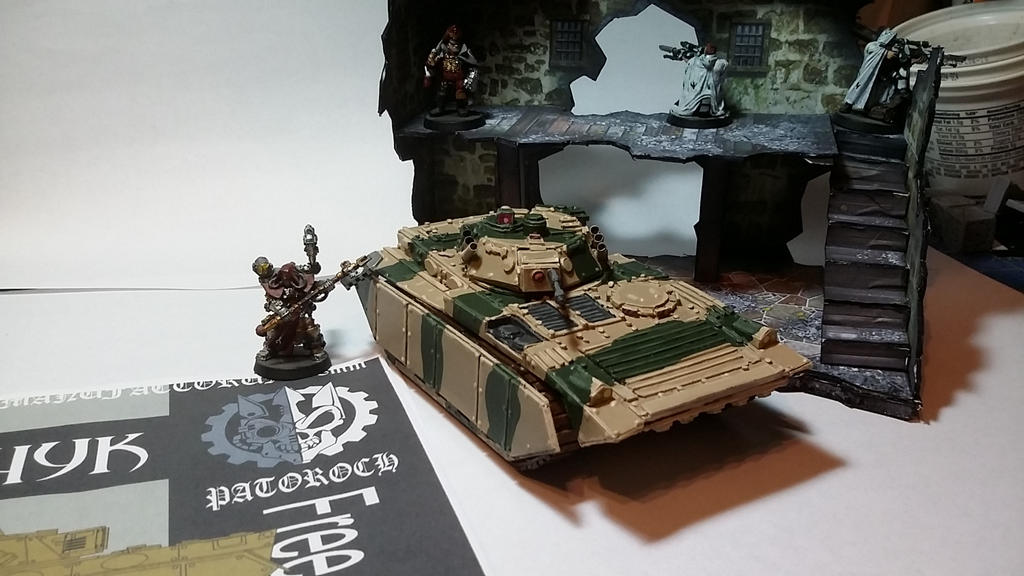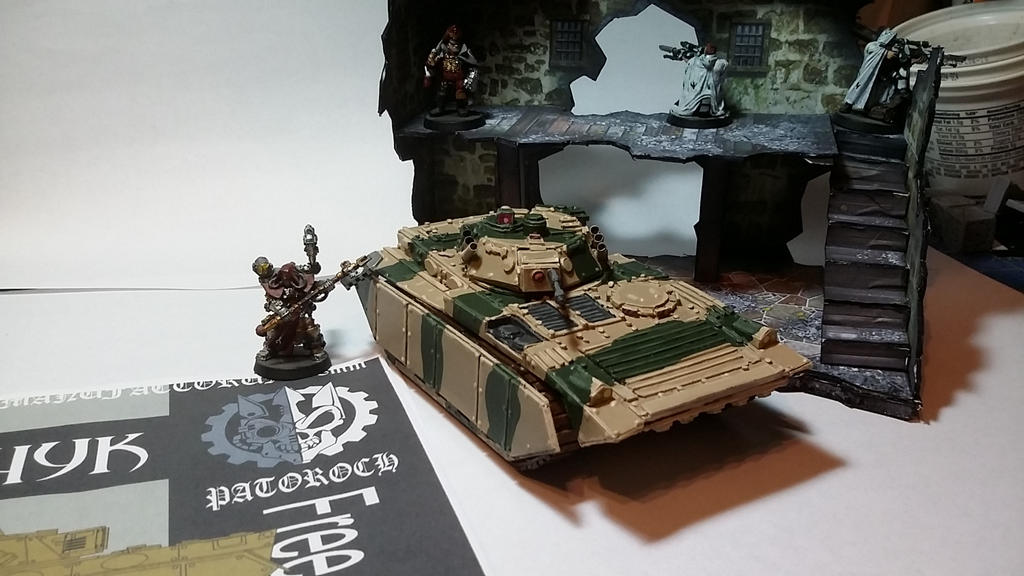 BMP type MICV designed by Elli Patoroch. Assembled and painted by Sudsy.

Games Workshop miniatures (for scale reference) painted by Sudsy (also, the only non-paper models in the image...).
Paper terrain by Dave Graffam models, assembled by Sudsy.

That's not an actual Sovietski Variant is it? Aftermarket Up-Armor Kit, or just a Modeler's Design?

FWIW, I've got some Time driving an old "East German" BMP from knowing a Vehicle Collector here, and they may be Simple and Cheap to Produce, but Completely Lame from a Driver's Standpoint - Hard to Steer accurately (faster the Worse) and all the other Ergonomics just Sucked.
Reply

BMP inspired, but fictional gothic sci-fi vehicle. For me it is a Chimera replacement for my Warhammer 40K army
Reply