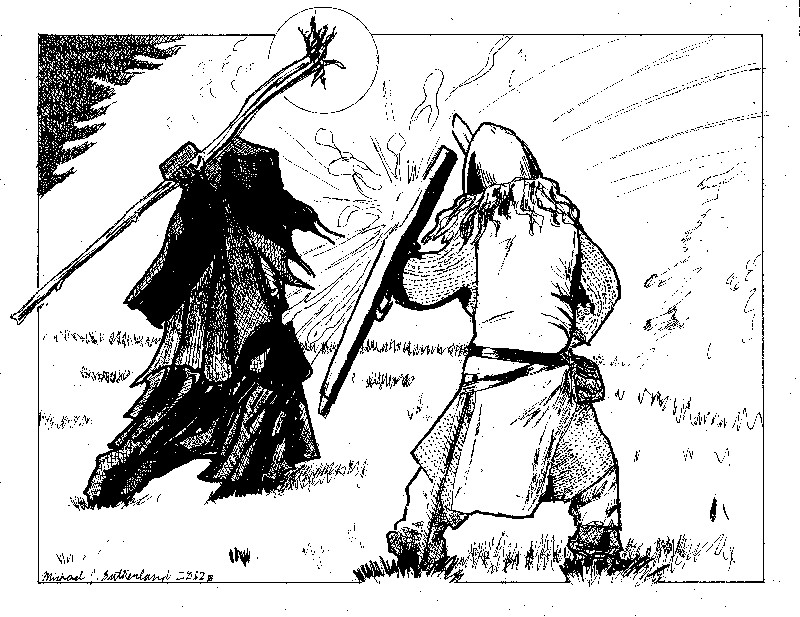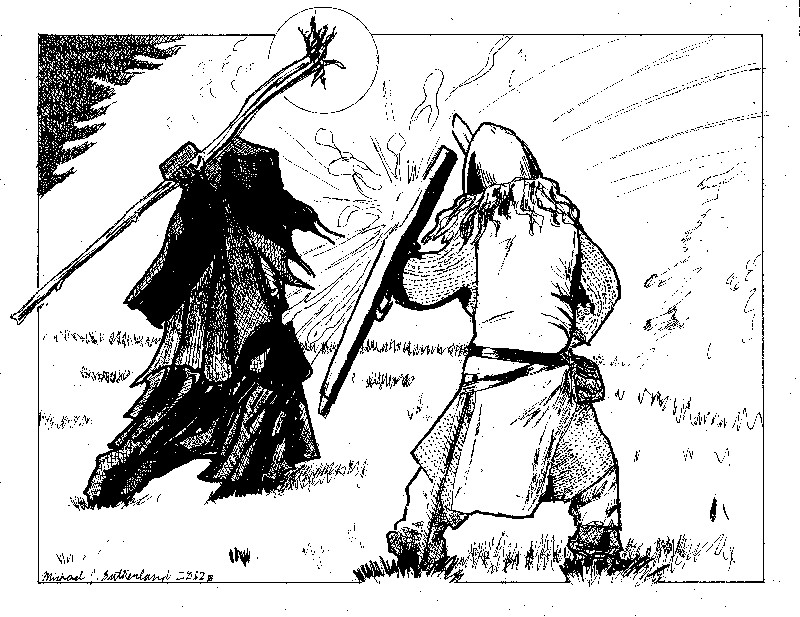 An idea for an RPG booklet cover, Basic Fantasy RPG (www.basicfantasy.org)... Stay tuned folks!
Awesome stock by

providing the drama!
[link]

Is this a dwarf fighting the wizard? The proportion of upper body to lower suggests short stout legs and a massive trunk. (nice work by the way

Reply

Hmm... Not enough background to see that its two same size folks... That and I did notice the long torso...
Reply

I wondered, it's still a great action piece. I looked at it again, the figure in the foreground has his boots obscured by the grass, maybe adding more to the base of the tussocks would suggest a taller boot and even out the proportions enough?
Reply